The ABC has prescribed a daily dose of banal banter, pedestrian topics and a tedious focus on the personality and life of one of the co-hosts in Melbourne's breakfast radio program on Radio Melbourne otherwise known as "774". I speak of the Sami and Jacinta morning breakfast radio show which replaced the much loved, mellow, whimsical, companionable Red Symons who hosted the show for 15 years until a sudden unexplained axing late last year.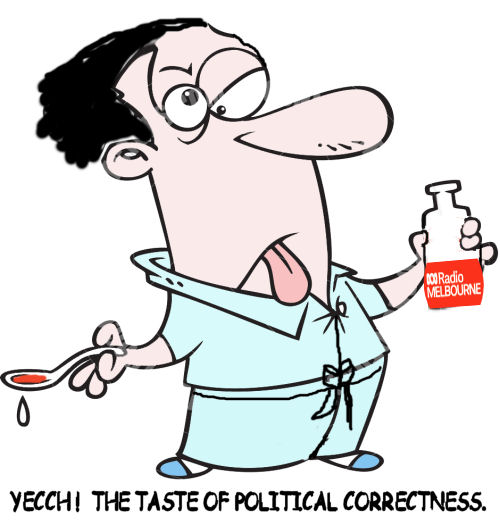 Apparently the Red Symons show was not good for us as we liked it too much and, furthermore, we who liked it are too old to matter. The program was suddenly snatched from the ears of Melbourne's early risers and replaced with something that jars and bores.
According to a recent article in The Age (October 6, 2018), the people who have chosen not to tune in any more, but to turn over and get some more sleep are actually racist, because Sami hails from Pakistan. Furthermore, they are sexist, because Jacinta, along with about 50% of the population, is female.