[Candobetter.net Ed: This article foreshadows the imminent release of the new war-faction novel, Beyond all recognition by Kenneth Eade, some o
Watch here (http://unmanned.warcosts.com/briefing), on YouTube at http://www.youtube.com/watch?v=LhSe6-mK8wk or embedded here.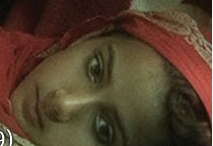 From Anti-war.com.
Update, 9:31am, 30 Oct AEST :
The embedded YouTube broadcast is now empty. The testimony was kindly transcribed by a
Twitter user
starting
here
and concluding
here
. The full report will soon be
published
on
Truthout
.
Starting at 10:00 AM EDT, Rafiq ur Rahman — a teacher at a primary school in North Waziristan, Pakistan —will appear at a briefing called by Representative Alan Grayson (FL-09), along with his children Nabila and Zubair, who were both injured in a drone attack in October 2012, Robert Greenwald, president of Brave New Foundation, and Jennifer Gibson, staff attorney with Reprieve. This event marks the first opportunity for Congress to hear from drone victim survivors.
Note: because, United States is to the East of the International Date Line, the date of the Broadcast to commence shortly, will still be 29 October. In Australia, which is to the West of the International Date Line (see The World Clock — Time Zones.)