"Strong population growth is boosting aggregate demand and therefore the growth rate of the economy. But measures of per capita outcomes are more sobering and suggest that not enough emphasis is being placed on them in the policy debate. A brief look at income per capita, dwelling prices to income, infrastructure spend per capita and traffic congestion points to the need for a comprehensive and open discussion around the policy direction Australia is taking. ... The pressures of very high immigration are contributing to social, environmental and economic stress in Australia. There appears to be a tri-party (coalition, Labor and Greens) agreement to keep this off the agenda, despite high levels of public concern."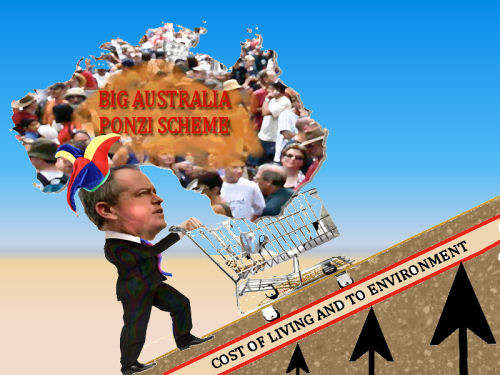 [The following is based on a letter sent to Bill Shorten, Chris Bowen and Senator Penny Wong]
Why is Labor still pushing the 'Big Australia' barrow – as evidenced by recent speeches by Chris Bowen at the Crescent Institute in September 2016 and Senator Penny Wong at the National Press Club on 8 November?