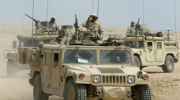 What's happening in Syria has been going on for over five years and it's not a civil war.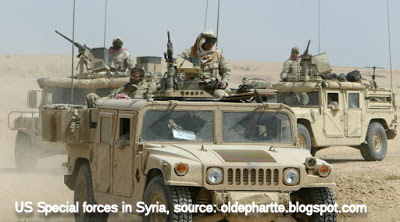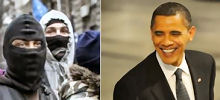 "Today, the world's greatest single campaign of terror entails the execution of entire families, guests at weddings, mourners at funerals. These are Obama's victims. According to the New York Times, Obama makes his selection from a CIA "kill list" presented to him every Tuesday in the White House Situation Room. He then decides, without a shred of legal justification, who will live and who will die. His execution weapon is the Hellfire missile carried by a pilotless aircraft known as a drone; these roast their victims and festoon the area with their remains. Each "hit" is registered on a faraway console screen as a "bugsplat"." (John Pilger). Article republished with permission from author. First published 26 February 2015 at http://johnpilger.com/articles/why-the-rise-of-fascism-is-again-the-issue
Contrary to popular belief, the conduct of nations on the international stage is almost never driven by moral considerations, but rather by a shadowy cocktail of money and geopolitics. As such, when you see the mouthpieces of the ruling class begin to demonize a foreign country, the first question in your mind should always be "what is actually at stake here?"
For some time now Russia, China, Iran, and Syria have been in the cross hairs. Once you understand why, the events unfolding in the world right now will make much more sense. Article republished from SCG News http://scgnews.com/the-geopolitics-of-world-war-iii