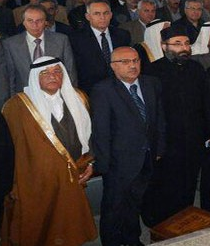 Topic:
Story 1 includes video (9:50).
See also:
People of Ayn al-Arab regain control of cultural center and 48th Street (17/10/14) and People of Ayn al-Arab repel new ISIS assault, recapture more areas (18/10/14) from SANA and Mythology and The Islamist State (18/10/14) by William Blum on Global Research.
Update, 17 Oct 14: from Syrian Free Press and RT: Kurdish forces repel Daash-ISIL mercenaries from Kobani. See Appendix.
In an interview, conducted with Press TV on October 15, 2014 Mahdi Darius Nazemroaya explains in the reasons behind the ISIL (also known as ISIS) attack on the Syrian town of Kobani (Ain al-Arab) in the Syrian Kurdish autonomous region. Mahdi shows that the supposed campaign of bombardment against ISIS is illusory, with few bombs being dropped on ISIS fighters and far more being dropped on Syrian infrastructure. Turkey, whilst pretending to oppose ISIS is supporting ISIS against the Syrian Kurds to the point of provoking mass unrest against the Turkish government in which 40 Turkish Kurds have died.

Female Kurdish fighter
featured in the film