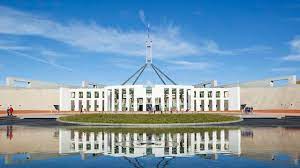 I emailed the following to Independent Tasmanian MP Andrew Wilkie and to a number of other members of the Bring Julian Assange Parliamentary Support Group on the evening of Monday 12 June, the day before the 13 June resumption of the sitting of both the House of Representatives and the Senate. How you can help : Contact your local Member of Parliament, your state Senators or members of the Bring Julian Assange Home Parliamentary Support Group and ask them to vote for my proposed motion, included below or, at least, to vote for the procedural motion to allow Standing Orders to be suspended so that motion can be put. Please let us know here on candobetter of your efforts, any responses or lack thereof.
Dear Andrew Wilkie,
This is further to my previous email of 9 May, which I include below as Appendix 1
I again write to you as the convenor of the Bring Julian Assange Home Parliamentary Support Group (Assange Support Group).
As you are aware, UK Justice Jonathan Swift has rejected the grounds for Julian Assange's appeal against the 17 June 2022 ruling by previous UK Home Secretary Priti Patel, that he be extradited to the United States.
Should Swift's ruling stand, Julian Assange, who has broken no British law and, as, admitted by the US military, has never endangered the life of one US soldier through his Wikileaks news service, will be extradited to the United States to face a closed kangaroo court trial. Upon conviction, he will face 175 years imprisonment in conditions even worse than the 23 hours-per-day solitary confinement he has already endured at Belmarsh Prison for the last 4 years.
How this has not outraged Prime Minister Anthony Albanese and the other members of his government is beyond me. Yet, as revealed through that Freedom of Information (FOI) request, the PM has made no approaches to President Joe Biden on behalf of Julian Assange in the first 6 months since he was inaugurated in May 2022. Since then, Albanese has claimed to be pursuing 'quiet diplomacy' for Julian Assange. Given Swift's recent ruling, which allows Assange to be extradited, it's clear that the PM's 'quiet diplomacy' has achieved nothing for Julian Assange.
In a functioning Parliamentary democracy, this illegal and despicable conduct by both the US and the UK towards Australia's most famous and most revered citizen, and the abject failure by Anthony Albanese and his government to uphold its basic duty of care towards him, would be the subject of intense parliamentary scrutiny. Yet, as you are aware, this has never been once debated.
On 2 December 2021, you attempted to move your motion calling upon the government to act to free Assange (I have included this motion as Appendix 2 below). Outrageously, the procedural motion necessary to even put the motion was pronounced lost by the Speaker. So, Parliament and the Australian people were denied the right to have put to Parliament either the case for Julian Assange, or the then government's explanation of the reasons for its inaction.
Sadly, since then, no further attempt has been made to properly debate Assange. Instead, some members of the Assange Support Group will, from time to time, make a statement, present a petition or put a question in Question Time. Not one of these statements nor one of these petitions has ever even drawn a response from the Government, let alone effective action, as far as I can tell. Whilst I can see that Question Time questions can, momentarily embarrass the government, as occurred on 30 November last year, even these have failed to substantially improve the situation.
It seems to me that if the Assange Support Group wants to effectively help Assange, it must do more than just continue with its past practices.
I am asking the Assange Support Group to again consider putting to Parliament a motion in support of Julian Assange, such as that which I include here, when Parliament resumes tomorrow, Tuesday, 13 June :
This Parliament, noting that:

Julian Assange has broken no law of the United Kingdom, the country in which he is incarcerated in solitary confinement;
Julian Assange's Wikileaks news service, as admitted by the US military, has never caused any harm to any US soldier;
Julian Assange's Wikileaks news service, which has revealed to the world much previously concealed information about crimes committed in illegal wars conducted by the United States, has never once made a false claim;
Julian Assange has never once in the UK been tried fairly and allowed to cross-examine his accusers;
He has never been tried before a jury of his peers in the UK;
In the US, he faces a trial, not before a fair and open court, but before a kangaroo court in which the jury demographic is largely comprised of employees of US intelligence agencies or their spouses;
Upon conviction in the US he will face a sentence of 175 years in solitary confinement;

requires Prime Minister Anthony Albanese, without further delay, to contact UK Prime Minster Rushi Sunak and demand that he immediately end the illegal imprisonment of Julian Assange and allow him to come home to Australia, should he wish to come here, to be with his wife Stella and their two children; and

further requires the Prime Minister, without further delay, to contact US President Joe Biden and demand that he desist from his efforts to extradite Julian Assange, who is not even a US citizen, to be tried for espionage.
I appreciate that, as was the case in December 2021, a procedural motion for the Suspension of Standing Orders will first have to be carried. Nonetheless, I don't think that this procedural difficulty is sufficient reason to give up trying to hold the Government to account. Should the Speaker declare the procedural motion lost, this time, insist on a division, so that, this time, we will know, firstly, if a majority is truly opposed to holding a debate on Assange and the names of those opposed to debate. How do you think those members would look to their constituencies and to the rest of the world? They would rightly be seen as cowardly and anti-democratic and made to pay a heavy political cost.
Even were the Assange Support Group not able to win a majority for the above motion or, even, in just carrying the procedural motion to allow that motion to be put, I don't see how this could fail to greatly lift the profile of the Free Julian Assange campaign and help win his freedom.
Yours faithfully,
James Sinnamon
Appendix 1: email sent to members of the Assange Support Group on 9 May 2023
RFK junior has spoken out repeatedly for Assange - Surely it is time this was debated in our Parliament
Dear Andrew Wilkie,
I write to you because you are the Convener of the Bring Julian Assange Home Parliamentary Support Group.
Examination of Hansard since the illegal arrest of Julian Assange almost 4 years ago has revealed to me that only a small handful of the 40 members of the Bring Julian Assange Parliamentary support have spoken loudly and consistently in Parliament to call upon the Australian government to act to end the illegal imprisonment of Julian Assange. The only members who come to my mind right now are Senators Peter Whish-Wilson and Janet Rice.
Had more been said over this length of time, I believe that the Australian Government would have long ago felt compelled to use the powers vested in it to make Britain end its illegal imprisonment of Julian Assange. Had this occurred, he would be free today to be with his wife Stella and their two children.
In contrast to this near silence in the Australian Parliament, Robert F. Kennnedy junior has spoken out loudly and consistently for Julian Assange, in the 3 weeks since he announced, on 19 April, that he will be seeking preselection against incumbent President Joe Biden, to be the Democratic Party candidate for the 2024 United States' Presidential elections. In only the first 5 days of his campaign he tweeted 12 times calling for the illegal imprisonment of Julian Assange to end (see @rfk4POTUS on Twitter).
Surely, it is long past time that members of the Bring Julian Assange Home Parliamentary Support Group raised their voices in our Parliament, at least as loudly as RFK junior has been in the United States, to make this government finally act to make both the United States and the United Kingdom end their monstrous conduct towards Assange with no further delay.
I ask, I once again, urge you, as a matter of utmost urgency, as soon as can possibly be done, today, to move for a suspension of standing orders to allow the motion which you unsuccessfully attempted to be put on 2 December 2021, more than 17 months ago, to be finally debated.
As I have written previously, this time, should the Speaker declare the necessary procedural motion to have been defeated, demand a division so, at least this time, the people of Australia will know, which of their purported representatives will have used their votes to suppress free speech.
In the words of RFK junior's uncle President John F. Kennedy, on 27 April 1961, "Without debate, without criticism, no Administration and no country can succeed--and no republic can survive. That is why the Athenian lawmaker Solon decreed it a crime for any citizen to shrink from controversy."
According to this principle of democratic debate, the previous vote of 2 December 2021 to disallow debate on Assange would be criminal.
Sincerely,
James Sinnamon
Appendix 2 - Andrew Wilkie's December 2021 foreshadowed motion in support of Assange
That the House:
(1) notes that:
(a) Walkley Award winning Australian journalist, Mr Julian Assange, remains incarcerated in HMP Belmarsh in the United Kingdom, despite a British Court earlier this year finding that Mr Assange could not be extradited to the United States of America for health reasons;
(b) the US continues to pursue Mr Assange and has recently been back in court in the UK appealing the earlier decision to refuse the extradition;
(c) the reason for the US's determination to extradite Mr Assange is limited to Wikileaks' exposes in 2010 and 2011 of US war crimes and other misconduct in Iraq and Afghanistan, and in Guantanamo Bay, including the release of the 'Collateral Murder' video in which a US helicopter in Iraq gunned down innocent civilians including journalists;
(d) recent revelations in the media show the Central Intelligence Agency developed plans to abduct and assassinate Mr Assange; and
(e) the continuing incarceration of Mr Assange, and any extradition to the US, would not only be a grave injustice but a severe threat to his health and life; and
(2) calls on the Prime Minister to:
(a) speak directly with his counterparts in the US and UK to bring an end to this madness, including the US dropping all charges against Mr Assange and the UK allowing his immediate release; and
(b) commit to not allow the extradition of Mr Assange to the US from Australia.