Martin Bryant has been sentenced to prison for the rest of his life because he was convicted of killing 35 people and wounding 23 others at Port Arthur in 1996. According to Vietnam Veteran, the late Brigadier Ted Serong, only the most elite of Australian troops could have performed such a feat of rapid movement and marksmanship, rarely missing, and with such a high proportion of fatal hits.
Article was originally published on 11 Feb 2013. The date has been changed to put this article back on the front page. Update, 29 July 2013 : Please download and freely distribute Mass Murder - Official Killing in Tasmania, Australia (pdf - 718 pp, 13Mb) by Keith Noble completed on 27 July 2017. Keith was inspired by the article Was Martin Bryant the Port Arthur killer? of 3 April 2013 to write this book. On 9 May 2013, the article Port Arthur conspiracy anger by Zara Dawtrey in the Hobart Mercury, owned by Rupert Murdoch, again labeled Martin Bryant a "mass murderer" in the face of conclusive evidence to the contrary. - Ed, 19 May and 29 July, 2013.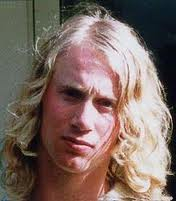 Martin Bryant, aged 29, had an IQ of 66, equivalent to that of an 11 year old child, which put him in the lowest 1%-2% of the population.
How Martin could have trained himself to be so skilled and so deadly is impossible to conceive. Martin Bryant was found guilty after having uttered words that were taken to be a confession after many previous denials and many months in isolation under duress.
He was never tried and so the supposed evidence against him was never tested.
In fact, as Keith Noble shows in Chapter 6, "The Evidence," of the PDF book Mass Murder Official killing in Tasmania, Australia [a 1.2 megabyte PDF file] http://candobetter.net/files/DRAFT.PART5_.MASS_.MURDER.TAS_.AUS_.pdf, Martin Bryant did not commit the murders, because he could not have committed the murders.
Please download the file, which is attached to the article Was Martin Bryant the Port Arthur killer? of 3 April 2010 which inspired Keith Noble to write the book, read it and freely distribute it as widely as possible. When the rest book is complete it can also be distributed freely.