#FA8258;line-height:120%;">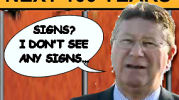 The Victorian state budget was released today. The estimate for gross state product growth is 1.5% and population growth at 1.7% Note forecast for population growth has been raised to 1.7% for outlook period (until 2016) compared to 1.6% for previous budget. 0.1% seems tiny, but that is a 6.25% increase. No one is pointing out that per capita Victoria is going backwards.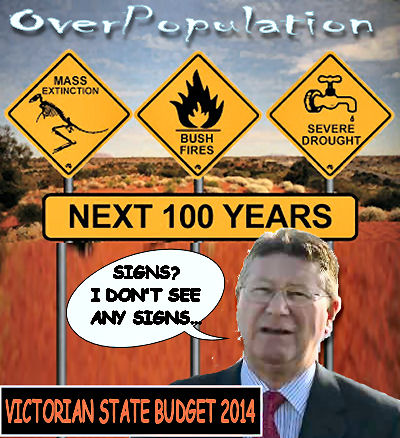 Lots of mention of population growth, compared with the 2012-2013 budget, where the only mention of population was related to Victorian share of Commonwealth outlays.
From the Budget Overview, actually titled "BUILDING FOR GROWTH",
Building for Growth.pdf a quick search on "population" elicits the following:
The Coalition Government's fiscal strategy allows it to advance major, transformational infrastructure projects, as well as the ongoing road, rail and other infrastructure required to keep pace with population growth Population growth in Melbourne, in particular in the west and north, will continue to place pressure on cross-city routes.
The Coalition Government continues to make significant investments in Victoria's road network. These investments will meet the demands of a growing population and improve the safety and reliability of the State's roads.
Monash Children's Hospital Funded in the 2012-13 Budget Update, the new Monash Children's hospital will deliver 230 paediatric beds to service growing populations in south east Melbourne, the Mornington Peninsula and south east Victoria.
Waurn Ponds Community Hospital – a new 32-bed community hospital in southern Geelong. This hospital will meet service pressures for the growing populations of Geelong and the Surf Coast Shire.
Planning for better cities The 2013-14 Budget funds several projects to plan for growth and change, and to cater for expected population growth. By laying the groundwork now, the Coalition Government is building for the future.
Targeting housing affordability As part of the 2013-14 Budget, the Coalition Government is targeting its support for first home buyers of new homes to improve first home affordability, increase jobs in the housing construction sector and increase the supply of housing to meet the demands of Victoria's growing population.