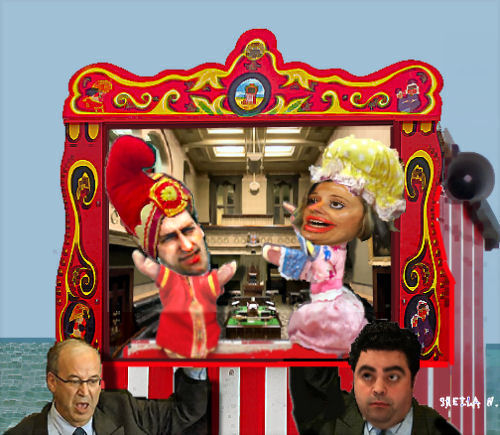 "Should I not be Premier by the end of this day, let there be no doubt in the community's mind, no doubt, that any challenger will be a puppet of Eddie Obeid and Joe Tripodi." ...and with those prophetic words on 3rd December 2009, the next day New South Wales' second puppet premier Nathan Rees bowed from the public limelight.
---
ABSTRACT:
When unelected political factions become puppeteers of government the people have lost democracy. The Labor Party in Australia's most populous state New South Wales, since before it came to power in 1995 under Premier Bob Carr, has been under the powerful influence of right-wing factionalism, always behind the scenes. Immediately following a 17-year reign under Carr, the rise of the Labor Right has controlled the NSW Government, pre-selected candidates, appointed ministers and propped up successive puppet premiers. The NSW Labor Right has pulled the strings on the government like a puppet show. The influence started before Carr's 'reluctant' leadership and controls the length of string of puppet numero due, Kristina Keneally.
This online paper provides an analysis of political faction influence from the days of Laurie Brereton through ALP's Sussex Street's factional machine and to the successive NSW puppet premiers between 2005 and 2010. This paper outlines the cancerous impact that political factionalism is having on democracy in NSW, identifies the emerging multicultural factionalism of NSW Labor, and proposes some answers to remove the factional scourge and to restore electoral trust back into NSW Government.
This online paper is presented in a series of Chapters, starting below with Chapter 1: The Rise of NSW Labor Right.

[Further chapters: John Marlowe's blog on this website]
---
CHAPTER 1: The Rise of NSW Labor Right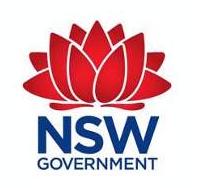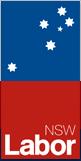 Sparked by the political vacuum left by the sudden resignation of long serving NSW Premier Bob Carr in August 2005, the right faction of NSW Labor led by political heavyweights Eddie Obeid and Joe Tripodi quickly rallied to secure their factional control over the NSW Labor Government.
Along with the then General Secretary of NSW Labor, Mark Arbib#0101DF">1 , they headed up what has become known as NSW Labor's right-wing 'Centre Unity Faction' or the 'Terrigal Faction'.
Factional control with NSW Labor has a long history that can be traced back to its origins at the time of the Great War under Premier William Holman when power tensions flared between the parliamentary and extra-parliamentary wings of NSW Labor. In Michael Hogan's political history paper of May 2009, 'Template for a Labor Faction: The Industrial Section and the Industrial Vigilance Council of the NSW Labor Party, 1916-19',
"in 1915 the 'Industrialists', led by the Australian Workers Union (AWU), resorted to a new form of internal party organisation in order to take control of the state executive and conference and impose discipline over Members of Parliament. The virulence of the split in the party over conscription in 1916 was intensified by the activity of this faction. The structure and culture of the Industrial Section, later the Industrial Vigilance Council, set the pattern for later factional organisation in the NSW and Federal Labor parties."#0101DF">2
In NSW, the Labor Right faction has evolved to be a broad alliance of various right-wing prominent party members known as the 'Centre Unity' faction, following a more economically liberal and socially conservative political philosophy than Labor Left. Nationally, the Right has dominated the Labor party since Keating's Prime Ministership and has held a majority on the party's National Executive.#0101DF">3
In NSW, the 'Centre Unity' faction probably dates back to the 1970s where Labor heavyweight, Graham Richardson, was promoted up through the ranks via the time-honoured channel starting off as NSW Labor's assistant general secretary. 'Richo' then went on to serve in the NSW Cabinet and then in the Keating federal ministry during the 1990s. 'During the 1980s and 1990s Richo was often referred to as a 'numbers man' for the right wing of the New South Wales branch of the Australian Labor Party. He was highly effective in this position and became known as a 'king maker.'#0101DF">4
NSW Labor Right factionalism has dominated NSW Labor since Carr led Labor to power in 1995, and likely long before that. Carr had been previously coerced by the right-wing 'Centre Unity' faction to stand as a 'reluctant' opposition leader. According the well informed, 'no nonsence' political website independent-nsw.com, the Terrigals sub-faction was active back in 1996 when a factional struggle ensued between Tony Stewart of the Trogs subfaction and Morris Iemma of the Terrigals sub-faction. Stewart outmaneuvered Iemma at a NSW Labor meeting held at the Lakemba bowls club to form the new Lakemba branch and elect office bearers.#0101DF">5
The Centre Unity faction has had two sub factions - the Terrigals run by Joe Tripodi and Eddie Obeid, and the Troggs which was originally run by Richard Amery and Tony Stewart. The Terrigals are so named because Obeid has a house in Terrigal and purportedly staged a factional strategy meeting there immediately after Carr resigned.
Obeid had been Minister for Fisheries and for Mineral Resources in Carr's earlier cabinet. Following Obeid's controversy in what became known as the Oasis Affair, despite being exonerated, Carr "had let it be known that he did not want Eddie in his Ministry after the 2003 election".#0101DF">6 Obeid did not contest the caucus ballot for selection of Ministers and he resigned from Carr's Ministry on 2 April 2003. Perhaps it was this rebuttal, that encouraged Obeid to reassert his power and influence two years later when Carr resigned.
Under the strong leadership of Bob Carr, these two political clans had co-existed in relative harmony, perhaps akin to how Tito, though his shrewd political cunning had managed to hold together the nationalist factions of the former Yugoslavia for so long.
With Morris Iemma's demise as Premier in September 2008, these two sub-factions split. Former Planning Minister Frank Sartor was also a key player up until he was sacked by the new premier Nathan Rees in that same month. Around this time, the right-wing Centre Unity faction has had the support of around 50 MPs, while the remainder have leaned to the Left faction, itself split between the hard left and soft left faction.
The Centre Unity faction split into four groups - the Terrigals, the Trogs, a group aligned to John Della Bosca and a group known as the Macarthur group which (included) Graham West, Phil Costa and Geoff Corrigan.
According to the 'non nonsense' website independent-nsw.com the membership of the Terrigals during Iemma's premiership were believed to comprise:
Co - chairs:
• Eddie Obeid, MLC
• Joe Tripodi, MP
Members:
• Morris Iemma, MP , Premier of NSW
• Kristina Keneally, MP
• Tanya Gadiel, MP – (married to one time Labor Council assistant secretary Michael Gadiel and sister-in-law to Eddie Obeid's chief of staff, Aaron Gadiel).
• Angela D'Amore, MP
• Karen Paluzzano, MP
• Virginia Judge, MP - former Eddie Obeid staffer
• Michael Costa, MLC
• John Della Bosca, MLC
• Eric Roozendaal, MLC
• Reba Meagher, MP
• Carl Scully had been a former member under Carr's premiership.#0101DF">7
Subsequent members added:
• Noreen Hay MP
• Cherie Burton MP
• Matt Brown MP
• David Campbell MP
• Barbara Perry MP
• Michael Daley MP
• Ninos Koshoba MP
• Ian MacDonald MP
• John Hatzistergos MLC
• Henry Tsang MLC.#0101DF">8
By late 2003 and the famous Labor Right dinner at the Italian eatery, Al Ponte, at Darling Harbour, almost half of the lower house NSW Labor Caucus comprised the combined sub-factions of the Labor Right - some 24 of a total 55 Labor caucus members dined, vented their factional spleen...and plotted.



[Next Chapter ]
---
References:
[1] http://en.wikipedia.org/wiki/Mark_Arbib
[2] http://search.informit.com.au/documentSummary;dn=798230209258658;res=IELHSS
[3] http://en.wikipedia.org/wiki/Labor_Right
[4] http://en.wikipedia.org/wiki/Graham_Richardson
[5] http://www.independent-nsw.com/MonNewsJUNE14.html
[6] http://www.independent-nsw.com/obeid.html
[7] http://www.independent-nsw.com/MonNewsJUNE13.html
[8] Simon Benson, 25th September 2008, The Daily Telegraph, http://www.dailytelegraph.com.au/news/opinion/noreen-leads-once-mighty-right/story-e6frezz0-1111117574517
[online material accessed 4th June 2010].