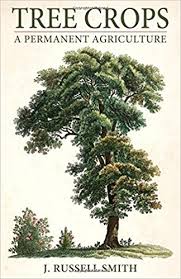 We like to blame politicians for the lack of action on climate change. But how prepared are people to really pay the price of change? We like to imagine that all politicians need to do is cleverly tax carbon and magically renewable energies will arise to take their place. The situation in France shows the fault in this thinking. Renewables cannot possibly replace fossil fuel - not on the scale needed to avert environmental disaster. Someone must pay the price - and it is the poor who get hurt most.
In France an attempt to raise diesel and fuel prices has resulted in mass riots, led in large part by people from rural communities who were most affected by the rises and had fewer alternatives. We have the same sort of phenomenon in Australia - wealthier Australians get solar panels (with subsidies) leaving renters and poorer people picking up the tab for the electricity distribution system.
The truth is our system is soaked in oil. Any attempt to reduce the flow will be catastrophic, financially, socially and in even more fundamental ways i.e. famine. Our food production system is particularly dependent on oil - you cannot run tractors, combine harvesters and trucks (especially refrigerated ones) on batteries - even if you could, you need massive generation capacity to charge these - which is not going to happen, and certainly not in time. Thus if we attempt to tax fuel in a way that has impact people will start to go hungry - the ones on the margins first, then increasingly more.
So what do we need to do? We need to fundamentally, radically and actively decouple our societies from the fossil fuel system. Modern industrialism will not survive the transition, so relying on high-tech solutions is a mistake - these technologies will not be able to be produced or maintained on the necessary scale given the changes required to avert ecological disaster.
How do we decouple from the fossil-fuel system? With massive sacrifices from everyone. Lets not kid ourselves - these changes will have more impact, and require more effort, than both world wars. Also, if we do not actively take charge, change will be forced on us by circumstance, and that will be even less pleasant. Thus WE NEED TO WORK TOGETHER - and all must be prepared to make great sacrifices.
What is to be done? We need to divide up all the large farms in Australia's non-arid regions (which is about 2%-3% of the land mass - and shrinking with housing expansion and climate change) and create smaller Permaculture farms of around 10 acres - with families, or small groups of friends, running these farms. It has been shown that Permaculture can be done with zero fossil fuels. Masanoba Fukuoka ran his large farm for over 16 years using only hand tools and buying no chemicals or fertilizers. Also the American Professor Russell Smith demonstrated with his book 'Tree Crops: A Permanent Agriculture' how small diversified farms could produce higher quantities of calories than large farms (see the graphic above) The trouble is it can take 10 years or more to establish such a farm - thus we need a massive system of support to enable this (eg. to grow and distribute trees and plants) and to feed people until the Permaculture farms are producing excess. Thus we need to carefully move from the industrial farms that are feeding us now so as to gradually shift that land to Permaculture production whilst feeding the whole population. This will require people giving up things to support the transition - and most of all it will require us to work together, be selfless and not hold grudges when things do not go our way - as they surely will not sometimes. We all need to develop super-hero levels of self denial and perseverance (but unfortunately without the super recognition that comic book heroes get).
Will it work? Many studies have shown that small farms out-produce large farms. This was demonstrated by Nobel economist Amartya Sen and also acknowledged by the U.N which has been trying to encourage smaller farms around the world (but meeting resistance as you can read about here).
What is the promise? I suspect that the benefits of a Permaculture future for Australia (and the world) will be healthier and happier people with better relationships as we engage in animal and land husbandry, craft and local-industrial production - not to mention a future for our planet and our children.
But WE must do it, WE must call for it - WE must support our leaders in achieving this - we cannot sit back and expect them to fix this alone - especially if none of us is prepared to go without.
So who is up for being a super-hero? Who wants to give all to save the world?
What to do now?
Help spread the word! We are looking to start a political campaign called "A Permaculture Future" to promote Permaculture as the viable alternative to our current fossil-fuel based system. Please respond in the comments or contact Permaculture Victoria if you are interested.