SYDNEY: Just a week after another fatal shark attack in Australia, University of Sydney PhD candidate and shark policy expert Christopher Neff is leading a world-first project to help reduce the public's fear of sharks.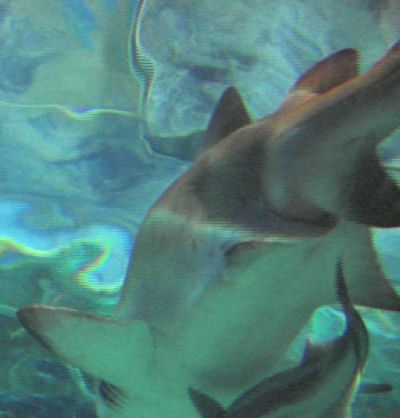 The project, entitled 'Taking the Bite Out of Jaws: An evidence-based look at public fear of sharks', is part of the Shark Week activities running until Saturday this week at Sea Life Sydney Aquarium.
The research will use 10 iPad touch-screens to survey Aquarium visitors when they enter and exit the Aquarium's 'Shark Valley' exhibit to register their perceptions of sharks after witnessing different science- and conservation-based messages.
"Movies and television have made scaring people about sharks the easy part. This research is trying to find a new way to reduce public fears of sharks," said Neff.

"This study uses iPads to survey people before and after they walk through an underwater tunnel with sharks swimming over them. We are looking at what messages lower people's concerns about sharks because this can create more opportunities for shark bite prevention and conservation education."
Following the week of survey collection, the statistical data will be analysed to seewhich messages are the most effective to reduce fears. Once the results have been reviewed, the survey will be adjusted and the project will be tested at other aquariums around the world.
Shark Week activities at Sea Life Sydney Aquarium are supported by the Sea Life Conservation Fund and the Save Our Seas Foundation.
For other candobetter.net articles on sharks see: the Secret life of sharks by Peter Kimley (book review) and "Jaws 2009, Coming soon to your shores" about how the monster shark in Jaws was actually a metaphor for property developers ruining local democracy and landscape.