#F5A9A9;line-height:120%;">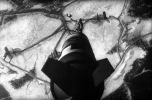 In a political situation that could just end up as World War Three, Australian Prime Minister, Tony Abbott has been barging about like a frightening drunk with his atrociously prejudiced and premature statements assuming Vladimir Putin and Russia's guilt in the MH17 airline tragedy. Even more alarming that his pathetic bids to make world stage on the matter have been reported with such hokum gravitas by the Australian mass media.
#006633;">Appendix video: MH17 Crash: Ukrainian media stories about looting of toy and wedding ring proven FAKE!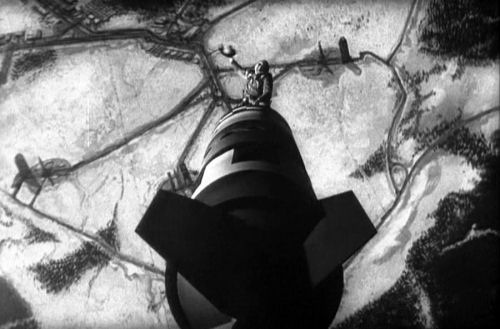 The Australian mass media have jumped on the anti-Putin bandwagon like dogs attacking a [politically] chained bear on command, after showing almost no interest in the Odessa Massacre and other world-class atrocities carried out by the Ukraine regime they all back. Added to this, Bill Shorten's remarks about uninviting Putin make him seem like some shadowy ape jealously mimicking Abbott's hysterical antics on the world Punch and Judy stage. The remarks of the British Prime Minister have been similarly ill-judged and Hilary Strangelove-Clinton's were sinister. "To put Putin on notice that he has gone too far and we are not going to stand idly by." (http://www.theguardian.com/world/2014/jul/18/mh17-hillary-clinton-says-russian-backed-rebels-likely-shot-down-plane) In fact, the anti-Russian side has still not produced evidence that Russia has been supplying any help to the separatists in Eastern Ukraine over the past few months and it has not produced evidence that Russia or the East Ukrainian rebels had anything to do with the shooting down of MH17.
We have been collecting a few headlines over the past few days and shaking our heads with dismay at the hopeless obedience to their masters and the political ignorance of Australian journalists. We wonder, are they all just syndicated real-estate ad writers in their day jobs?
Here are some examples of apparently uninformed and prejudicial reporting:
Australian Financial Review, 20-22 July 2014 (Weekend edition): Jamie Walker, "Furious Abbott demands Putin account for 'unspeakable crime'.
So, no need for an investigation, apparently?
Weekend Australian, July 20-22, 2014. "A crime against humanity". In this article, the author proceeds as if they have hard evidence against Russia, whereas there was none: "The nation has been plunged into mourning over the deaths of 28 Australians in a missile attack by Russian-backed rebels in Ukraine on a packed Malaysia Airlines flight, an attack that Tony Abbott condemned as a crime against Australia and the world." Well, it was a crime against Australia and the World but we still don't know who did it or why, although early evidence points more at the Kiev regime.
ABC, 22/7/2014: "Obama increases pressure on Putin to influence rebels at MH17 site," www.abc.net.au/news/world.
What would Obama have the rebels and Putin do that they are not already doing, other than surrender the evidence to the Ukrainian government so that it can hide it?
"Stay away Mr Putin", Sunday Mail, July 20, 2014 by Jason Tin, Stephen Drill and Samantha Maiden. It continues, "Australia doesn't want Russian President Vladimir Putin in Brisbane for November's G20 summit, unless he co-operates fully with the manhunt for the terrorists who blew MH17 out of the sky."
We might just as well call for the United States and Australia to cooperate and yield to the international investigators the evidence they have that proves their allegations against Russia and Putin or stay away from the jolly G20.
The Australian, 21 July 2014, front page:"Irate West demands Putin's help", by Brendan Nicholson and Stefanie Balogh. […]The international community is outraged over Mr Putin's denial of any Russian involvement and his refusal to support an investigation or to exert influence over pro-Russian militia controlling the crash site."
In fact, the pro-Russian militia is fully cooperating and there is no reported obstruction by these anti-Kiev Eastern Ukrainians (pro-Russian is a bit of a misnomer), however there is evidence that Kiev has prevented an international team from joining international observers in East Ukraine, where they are awaited.
The Australian, 21 July 2014,page 4, "Sad truth is the ability to pressure Moscow is limited." Greg Sheridan, Foreign Editor, Washington: "The growing worldwide condemnation of Vladimir Putin over Russia's involvement in the downing of MH17 has been effectively led by Tony Abbott, but may yet yield little in concrete results."
Sheridan shamelessly flatters Australian PM Abbott for his reprehensible behaviour, predictably jumping on the anti-Russian bandwagon.
The Australian, 22 July 2014, front page: "Putin backs recovery of bodies," by Jamie Walker and Brendan Nicholson. This is another 'when did Putin stop beating his wife' kind of article. It begins by pretending that Putin was recalcitrant about cooperating with an international investigation into the MH17 tragedy, implying that he is now responding to pressure: "Vadimir Putin has bowed to international pressure and pledged Russian support to recover bodies and key evidence…" […]
The article goes on to imply, without any evidence at all, that Russia is obviously responsible for the downed airliner, but not admitting to it: "Despite fresh buck-passing over who was responsible for shooting down the Malaysia Airlines plane[…], the Russian President promised 'full co-operation' to end an impasse with Russian-backed rebels and enable the dead and the crucial black box recorders to be handed over."
All through these disinformative articles the idea has been promoted that East Ukrainian separatists who do not approve of the US-backed oligarchy in Kiev are in favour of becoming Russian and are supported and backed by the Russian Government. In fact, they are primarily seeking independence from the Kiev regime, which would like Russia to close its border against hundreds of thousands of women and children refugees who are fleeing it. Those remaining have been fighting with few weapons against heavy aerial bombardment from the Kiev-regime military and para-military who have committed many atrocities which have not been reported by the media and which do not seem to bother Mr Abbott or Mr Shorten or the various 'journalists' employed to pen propaganda in the Australian mainstream press.
#MH17video" id="MH17video">Appendix video: MH17 Crash: Ukrainian media stories about looting of toy and wedding ring proven FAKE!