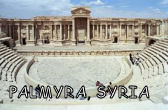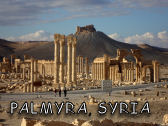 Candobetter.net has been informed of an urgent call from Syria this morning to Australians for Mussahala (Reconciliation) in Syria (AMRIS) spokesperson, Susan Dirgham, to inform her that the the ancient ruins of Palmyra are being attacked by ISIS. The caller in Syria hoped AMRIS could get the information out to the world in an effort to prevent the destruction of the ruins.
The caller pointed out that Palmyra is the symbol of Syria, but it belongs to all humanity, For those who haven't been to Palmyra or seen the images, destroying it would be like destroying the Parthenon, the Colosseum or the Great Wall of China.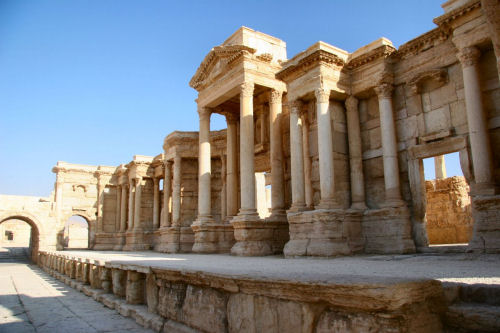 For those who don't know the story of Queen Zenobia, this is a good time to read up on it. Her story is known by every Syrian. For some time, she was victorious against the Roman Empire.
"Zenobia (240 – c. 275) was a 3rd-century Queen of the Palmyrene Empire in Syria, who led a famous revolt against the Roman Empire. The eighth wife of King Septimius Odaenathus, Zenobia became queen of the Palmyrene Empire following Odaenathus' death in 267. By 269, Zenobia had expanded the empire, conquering Egypt and expelling the Roman prefect, Tenagino Probus, who was beheaded after he led an attempt to recapture the territory. She ruled over Egypt until 271, when she was defeated and taken as a hostage to Rome by Emperor Aurelian." (From Wikipedia)
ISIS thugs have already gained significant publicity by destroying the ancient city of Nimrod and other world heritage sites.
Syria's President Bashar al-Assad was reelected by a huge majority last year, despite alternative candidates, in an election that was monitored by UN observers who have not been given fair coverage by the UN. Syrians rely on the Syrian army to protect them from ISIS and other so-called rebels, but the United States, NATO and NATO allies like Australia, have pursued ideological policies against Syria and have supported dangerous and brutal anti-government forces which have largely joined now with ISIS. Turkey has been undermining local attempts in the area to help Syria defend its civilisation and people from these terrible loose cannon groups that have risen with the chaos that NATO has caused in the Middle East. Turkey's leader, Erdogan, who Australia supports, is thought to be a closet Islamic Brotherhood fanatic. The Kurds in northern Syria and Iraq are fighting ISIS, and Iran is giving arms support. The West needs to pull its ideological finger out and HELP the Syrian army.
See Attacking Syria is simply illegal by David Macilwain. Discussion of why accusations about barrel bombs and poison gas are far-fetched and misattributed, but purveyed by Western media and used as an excuse by US/NATO and Australia to destroy Syria and its people (of which a large proportion are Palestinians who have rights in Syria where they do not have them anywhere else) with sanctions, support for murdering 'rebels' and bombing of infrastructure purportedly to destroy those 'rebels'.
Read more on this world heritage site of Palmyra.