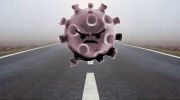 RACGP Acting President Associate Professor Ayman Shenouda said that GPs would be managing the long-term impacts of the virus on some patients for years to come.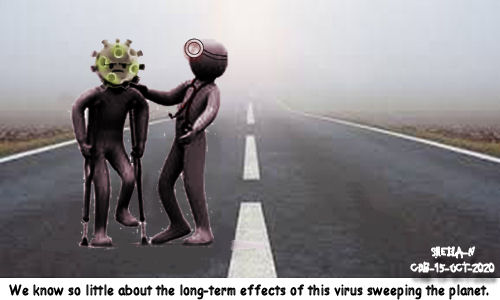 The Royal Australian College of General Practitioners (RACGP) is warning government that GPs will need adequate resources to manage the long-term care of COVID-19 positive patients. The RACGP has released a guide for GPs providing care to adult patients who have previously tested positive to COVID-19 or have a history suggestive of undiagnosed COVID-19 and have - or are at risk of - post-COVID-19 conditions. The guide was developed in collaboration with HealthPathways. RACGP Acting President Associate Professor Ayman Shenouda said that GPs would be managing the long-term impacts of the virus on some patients for years to come.
"Some COVID-19 positive patients quickly make a full recovery but that is certainly not the case for all people," he said.

"Evidence is emerging that some patients are being left with serious physical, cognitive and psychological impairments that will require long-term care. For these patients, it is not a case of contracting the virus, getting better and never thinking about it again.

"Post-COVID-19 conditions include lung scarring, post-viral fatigue as well as 'brain fog'. Emerging data suggests that up to 80% of people with severe cases of COVID-19 resulting in hospitalisation will experience post-COVOD-19 conditions.

"There is also evidence that people who have contracted COVID-19 exhibit neurological symptoms, from loss of smell, to cognitive impairment, to an increased risk of stroke. There are also potential long-lasting consequences such as post-traumatic stress disorder (PTSD) following severe illness, liver dysfunction, and heart failure.

"These long-term effects are likely to be particularly severe for older people, those with chronic disease and those who experienced severe acute COVID-19. GPs will be crucial in managing the health and wellbeing of these patients in the years ahead."
The Acting RACGP President said that GPs need government support in caring for the potentially significant needs of patients with post-COVD-19 conditions.
"When we look at the patients most likely to suffer severe post-COVID-19 health concerns it is older people and those with multiple chronic conditions, including patients who have delayed or avoided care during the pandemic," he said.

"A voluntary patient enrolment model, where clinics receive additional payments for 'enrolling' a patient with a regular GP, would be particularly beneficial for these patients. This model enhances comprehensive care for patients and reduces hospitalisations for those who frequently visit GPs.

"Post-COVID-19 health impacts will take a significant toll on many patients including on their mental health. The guide is mindful of this and includes information on accessing mental health services or online supports.

"The Federal Budget included a $100.8 million investment in extending the doubling of Medicare-subsidised psychological therapy sessions for people who have used their initial 10 sessions.

"That is a welcome announcement that will make a real difference. However, in the longer term, many patients including those suffering the after effects of COVID-19 would benefit enormously from new Medicare subsidies for longer consultations.

"Longer consultations allow GPs to take the time to talk through what our patients are experiencing and how we can help them.

"Similarly, new Medicare subsidies for longer consultations for people with chronic conditions would be very helpful. These are the patients who require a bit more time and attention, particularly if they have had COVID-19."
The guide includes information on:

· infection control precautions and advising patients that having COVID-19 may not confer complete immunity
· collaborating with the patient to develop an individualised plan to support their recovery. This also presents a unique opportunity to optimise the management of existing chronic conditions
· providing care for specific groups recovering from the virus including those with severe COVID-19 requiring hospitalisation, older patients and people with disability
· options for enhancing support for patients including home delivery of medicines, assistance with food and meals and support lines including the Older Persons COVID-19 support line.