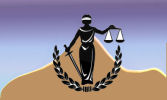 It has been more than two years since Environment East Gippsland began legal action to sue the government's logging monopoly, VicForests. In August 2009 we applied for an injunction for an immediate stop to logging at Brown Mountain. A year later, on 11 August 2010, the ruling was handed down. We had won our case! This is a report from Environment East Gippsland.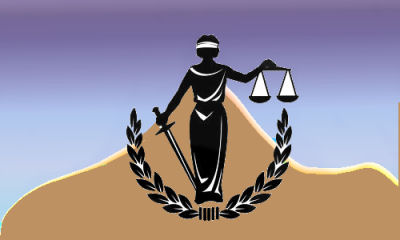 Not only did Environment East Gippsland win the case for Brown Mountain, but we successfully set three major precedents for other community groups:
1. it was the first time any environment group had been granted standing[1] to take the government (or one of its agencies) to court,
2. we were granted an injunction against logging for the first time in Victoria and possibly Australia, and
3. We did not have to provide 'security' a type of 'bond' incase we lost (VicForests put in what turned out to be a fairly bodgie claim that we should put up $60,000).
The case was set down to be heard in the Sale Court over two weeks, but it stretched out to four weeks through March 2010. Although we were successful, and although the ruling should alter the way VicForests and the government looks after public forests, we are still seeing them disregard the same laws and regulations over which they were sued. Their reasoning? The ruling technically only applied to Brown Mountain. So if we want to show that the law applies across the state, it might take another court case! They are gambling that we won't resort to this. But to ensure that any further plans to challenge them are stymied, VicForests is refusing to pay our court costs as ordered. EEG and our lawyers have sent reasonable requests for the money owed. After months of letters, VicForests offered us HALF of our costs! This insult means that the case will now be handed over to official auditors to draw up the bill of costs and if not paid, it heads back to the court. More costs and more time wasting.
Left in limbo
Brown Mountain's 600 year old trees are still firmly in the ground but remain like a 'hole in a donut', surrounded by reserved forest and National Park. Despite its values having been well and truly proven in court, it is still mapped as a logging zone and under the control of VicForests. The surveys ordered by the court have not been carried out. We suspect they see this area as symbolic of the battle between 'government and greenies'. We saw the length and cost the DSE went to in order to gut the heart from Goolengook's forests. Let's hope they are simply cooling their heels rather than plotting its annihilation. Being legally trounced by EEG must have hurt. We know that the 1995 Forest Management Plan is considered redundant and in need of rewriting, and we know there are plans of weakening the Flora and Fauna Guarantee Act; both documents helped our court win.
Pre (or Pro)-logging surveys
One outcome of the court case is that VicForests have set up very poorly funded Mickey Mouse pre-logging surveys in some forests. Consultants are hired that employ others to carry out wildlife surveys for some species. The consultants are given minimal time and resources, making the results totally invalid. We are currently applying under Freedom of Information to obtain details of these survey methods and results.
VicForests hired Chela Powell, a young forester with a PhD on the study of beetles in blue gum plantations. They call her their 'conservation biologist'. She devised some survey methods that seem to us to explain how to look for certain animals in the wrong forests and then frighten them away with the wrong methods. VicForests also decides which forests might be deemed worthy of a survey. It is they who decide if a stand of forest is old growth, and it is they who give themselves the option of including forests that might be considered to be High Conservation Value (HCV). We have reason to suspect that they are doing pre-logging surveys in about half of the old growth they should, and almost no HCV, as this one is optional. There are some low quality forests surveyed that will most likely result in no finds. We also know they have logged old growth forest since the court ruling and are also clearfelling Potoroo habitat where their own contracted survey teams discovered them!
What does this all mean on the ground?
The legal finding for Brown Mountain should mean that logging agencies and land managers have to be cautious in regards to the possible existence of threatened species where they plan to destroy or alter their habitat. This can be extrapolated to every other forest, meaning cautionary management must be shown (as in the Precautionary Principle, much debated to in court) when planning to destroy or modify likely habitats of threatened species. This could include areas in which the DSE plans to carry out roading or prescribed burns, as well as clearfell logging. DSE is stating this isn't the case, but provides no explanation. Surveys should happen across all forests – regardless of their age or conservation value. But it's not.
VicForests have a few options:
· Honour this ruling and pay for decent, credible surveys in every planned logging coupe. Don't log where rare species exist.
· Honour this ruling but do the cheapest possible ineffective surveys that cover minimal forest areas.
· Accept that the logging industry and its shrinking markets are in terminal decline and wind down operations to suit.
· Influence the revision of the Forest Management Plan to remove prescriptions to protect rare wildlife.
· Push to have the Flora and Fauna Guarantee Act watered down to make current mandatory actions ambiguous or 'flexible'.
Greg Barber, MP for the Greens, asked a question of the then ALP Environment Minister the day after the September judgement. Minister Jennings said he would honour the decision. The Shadow Minister for the environment, Liberal member Mary Wooldridge, also promised to honour the court ruling. Now that a Liberal-National party is in Government, we see a clear attempt to take no action while planning changes of environmental legislation.
---
The court ruling
It was August11 and everyone stood as Justice Robert Osborne entered and took his seat. Throughout the March case, he always seemed to have a quizzical, bemused look on his face as he bowed to us on entering and leaving. Again he bowed and so did we. We had been anxiously waiting months for this moment. He began to read his findings. The court room booked for the judgement had to be changed to accommodate the one or two hundred supporters. When Liz and I walked into the upstairs gallery there was a sea of friendly faces and standing room only. In one corner was a very small huddle of grey suits representing VicForests.
Our hearts sank to the floor as he acknowledged some points which VicForests had made, and our points on the crayfish and kite that weren't strong. But then he uttered the word "Nevertheless ..." and our hearts jumped back into place as we anticipated his next words. Basically he told VicForests that they can't log the old growth forests of Brown Mountain until VicForests had:
1) put in place protection zones for the Potoroo in three of the four planned logging coupes,
2) had qualified people survey in the correct season for Giant Burrowing and Large Brown Tree Frogs as well as the Spot-tailed Quoll, in all four coupes,
3) created a 100 ha zone to protect the gliders of coupe 15 and,
4) reviewed the protection measures offered to Powerful and Sooty Owls in East Gippsland.
But he didn't go far enough to say they must do this to the satisfaction of the court, only to the satisfaction of the Director of Biodiversity Policy and Programs within DSE. That was the weak point.
He also ordered that we:
· give DSE copies of all photographic evidence we have of the presence of the Long-footed Potoroo in the area (our lawyers told us not to provide this once the case had started); and
· show DSE the precise location of where one of the Potoroo images was captured as used in our evidence by one of the surveyors.
Our lawyers argued that a 'compliance in an unsupervised fashion' and a 'self-executing injunction is not appropriate' given VicForests' past record of strong resistance to compliance and an 'ineffective regulator' (DSE). They said that the history of this matter showed that there was no transparency or honest dialogue from DSE/VicForests towards EEG.
However the judge claimed it shouldn't need to go back to court for tick-off when there's already a DSE statutory framework in place to resolve habitat protection (which we just proved wasn't working). As DSE wasn't part of the dispute, he considered them as apart from it. But we showed they were as good as compliant with VicForests' refusal to properly protect the wildlife. Still, if given the legally correct reserves, these logging coupes should all receive protection, even if vulnerable to being moved and swapped as Special Protection Zones.
To ensure proper transparency, Justice Osborn ruled that VicForests should give EEG:
· relatively detailed maps of the protection zones for the Potoroos and owls within 14 days of their creation.
· details of any survey results of the Giant Burrowing Frog, Large Brown Tree Frog and Spot-tailed Quoll.
· 28 days notice in writing of plans to log any of the four coupes.
We have received nothing to date.
NOTES
[1] Editor: "Standing" is the legal right to initiate a law suit. Yes, if you thought that anyone could initiate (via a lawyer) or as themselves, a complaint of a failure to abide by regulations or laws in an Act, think again. Usually this right is very much reserved, with the effect of protecting vested interests and specialists. Not only did EEG set a precedent in getting standing, but I think they set a precedent in using the Flora and Fauna Guarantee Act 1986 in court! I believe that no action had previously ever been made using its powers!