This is is a call for help.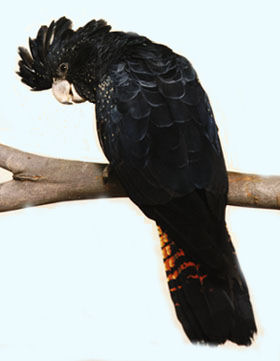 The University of Western Australia wants to bulldoze rare bushland in the middle of our city for future property development. The Minister for the Environment David Templeman is soon to make his decision on whether 60% of this pristine 36 hectare bushland will be destroyed to make way for offices and housing.
David Templeman's contact details are:
The Hon. David Templeman MLA
Minister for the Environment,
Climate Change, Peel
29th Floor
St. George's Terrace
PERTH 6000
email: david-templeman[at]dpc.wa.gov.au

Please open the website www.blackcockatoorescue.com.
Once in there have a look at the site and click on UWA link.
Watch the videos and then click on the link to protest, on each vision or just one.
Make your comments known to the ministers and send it off.
Remember the ministers have not made their decisions yet so be nice.
We need all your help.
click for video
WE NEED TO ACT NOW AS THE DECISION IS NEAR, VERY NEAR.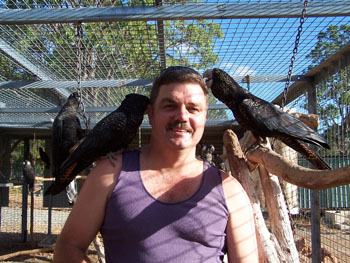 Glen Dewhurst of Black Cockatoo Conservation team
These are lovely, intelligent, sociable and long-lived animals. To lose them would be tragic - and the situation already is tragic. (Ed.)