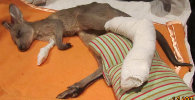 A day in the life of a wildlife carer ... how many wildlife carers and vets would euthanase this joey? Professor Steve Garlick and Dr Rosemary Garlick (with the help of wildlife expert Howard Ralph D.M.V.) have managed to save hundreds of kangaroos that would have otherwise not had a chance.
On 14th September, a joey was brought to Professor Steve and Dr Rosemary Garlick. He had a smashed and compound fractured toe, loss of skin to leg and torn finger nail. Nobody knew how it happened.
His weight - a mere 2 kgs.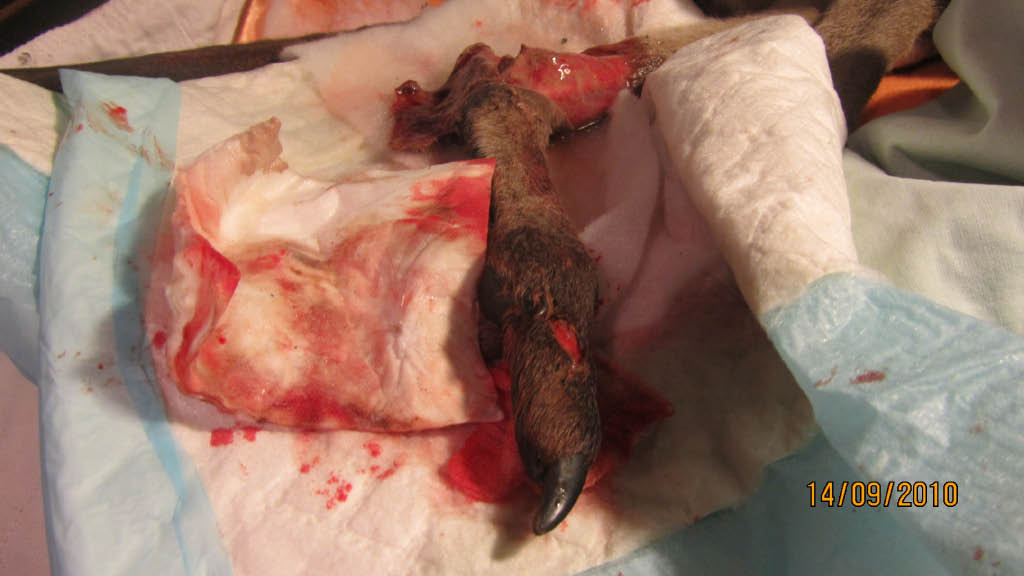 Special Kangaroo's injuries
See his progress in 24 hours of treatment....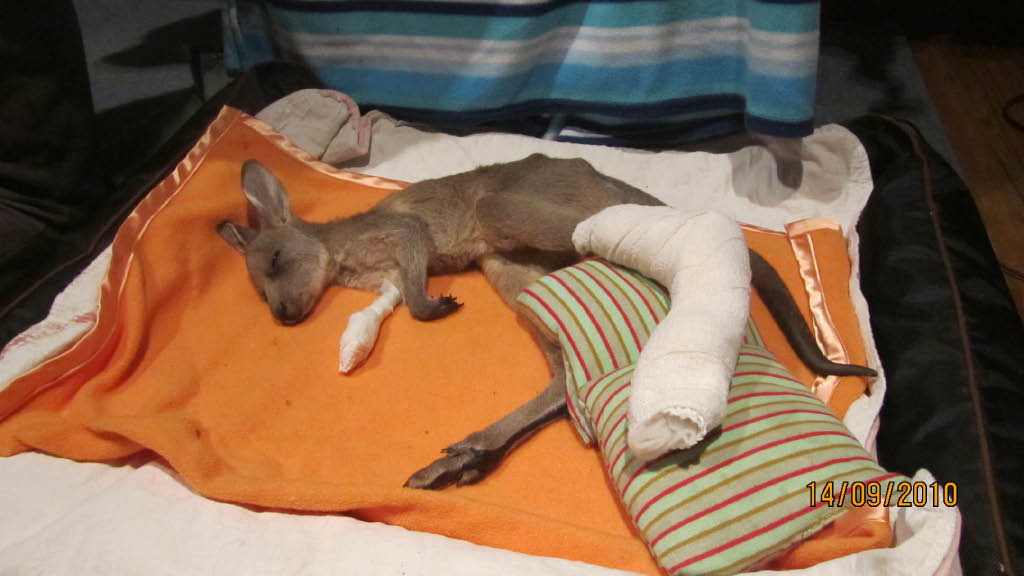 Progress in 24 hours
In early November the pin came out of his toe and on 21/11/10 they took his bandages off. Here is a photo taken late November .... such a handsome boy and thanks to these amazing wildlife carers and Howard Ralph, wildlife vet, he has another chance at life.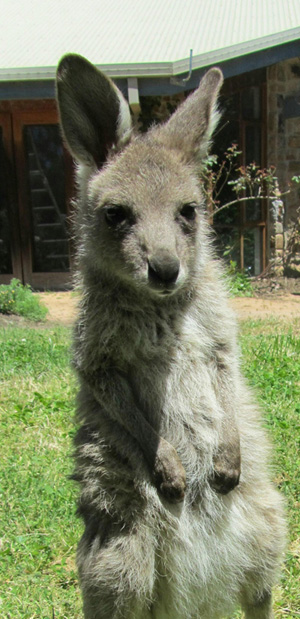 Progress 2 months later