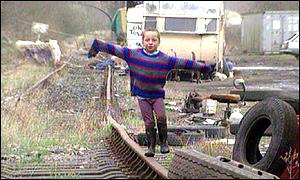 In 2001, the UK had the second highest child poverty rates in the European Union. Ten years on they have grown into angry disaffected youths
.
The police brutality issue and the case of the police killing of Duggan is a legal issue and likely a police cultural problem associated with the UK riots last week.
But Duggan's killing belies broader and deeper social problems across English urban societies. The rioting thus far has been in England (London's underprivileged Tottenham, Hackney, Croydon, and working-class English cities of Birmingham, Manchester, Nottingham, Liverpool and Wolverhampton). It has not spread to Scotland, Wales, Ireland, or Northern Ireland yet - why?
Rioting though has also copycatted to the more rural privileged English towns of Cambridge, Gloucester, Bristol and around County Kent - why? What is the common denominator? All riots involved youths and Y-Gens committing break and enter and burglary of retail shops and communicating with social media mobile devices, notably Blackberry's.
It is convenient knee-jerk ignorant simplism by the English government and the media attributing blame to just 'criminals', poor-parented youth, opportunistic hooligans, and gangs.
Poor understanding of social problems by any government will not enable its social problems to be addressed. Inept media analysis also confuses the situation.
Prime Minister Cameron, with his elite background is distant and aloof to England's urban social problems. His ideological mindset as a Conservative is centred upon national economic prosperity, which presumes social good flows from economic growth and prosperity. He seems incapable of recognising the disconnect between the parallel economy of the 'haves' and the 'have nots'.
Cameron is narrow-minded in his reading of the situation. He has said in Parliament last week that what the nation had witnessed was criminality "pure and simple". He said his government would do "whatever it takes to restore law and order". How easy and simplistic it is for Cameron to blame criminals? He sees it as a matter of parental discipline and a lack of responsibility in society. Cameron rejects the suggested underlying causes of underclass and poverty in Britain. He says: "This is not about poverty, it's about culture...a culture that says everything about rights, but nothing about responsibility." Impressive words, but when the leader of country is in denial about the causes of widespread urban riots being more than criminal opportunists, the root causes are ignored and the problems risk getting worse.
Cameron clearly has inherited a depressed and debt-ridden economy from Labor and the GFC. He came to office with an economic mandate to restore sound economic management and this has necessitated severe austerity measures reducing government public service delivery. But by simplistically focusing on addressing the economic ills will not auto-address social ills. Economic and economic policy is a subset of sociology and social policy. Societies don't magically become healthy by delivering on economic policy. Did Blair's Labor window of opportunity for social reform deliver to British have-nots? If not, how could British 'have-nots' have appealed to opposition Conservatives for recognition through the Blair years? What political party was listening to the plight of British underclass who probably voted informally anyway?
David Cameron, like his counterparts in Greece and Italy, are "flat-footed, reactive, trapped in double-talk, these are second-rate political creatures unprepared to deal with those responsible for the crisis". Even Barack Obama has been spineless. Hence the blunt words of Jacques Delors, three times president of the European Commission: "We don't just need firefighters; we need architects too."
A British blogger responding to the riots in Britain agreed: "WTF is going on with this government? Are they deliberately trying to rub our noses in it, or do they just have a tin ear? What a frightening bunch of amateurs."
With injustice now the blighted face of democracy, cynicism and fatalism gain ground. "What's the best way to deal with this crisis?", runs a popular Japanese joke. The answer: "Let the system collapse." The panacea looks more plausible by the day.' [Professor John Keane, 12th August 2011].
Cameron needs to get out more and listen to the ordinary citizens of urban England. He is sending an arrogant classist message by taking foreign holidays in Tuscany, while England's poor and unemployed are suffering abject downtrodden hopelessness. The public's perception that the government has let the banks and financial gamblers get away with rampant insolvency and handballing the corporate debt to the State is not helping matters.
England's and Britain's demographic been allowed to radically alter as a consequence of open door immigration. Whilst the country side may be relatively similar, Britain's urban demographic has little similarity to that of the 1960s or even the 1980s. Immigrants are a dominant characteristic of British urban society. What was the population policy plan and intended outcome? Where was the social investment in making multiculturalism work? There has been none. Since Thatcher economics has been rather liberal and laissez faire. Problem is the same approach has been taken of changing urban society. Economic theory is inappropriate for social re-engineering. Much of urban England and Britain is characterised by inter-generational unemployment, truancy, child poverty, broken homes, domestic violence and street crime.
What causes thousands of people in multiple urban centres to riot, commit violence, arson and loot shops? Recognise no single one cause. Many are clearly opportunists. Not all are disaffected underclass. But as to the underlying causes, start where people see injustice. Examine the social problems in England urban centres over the past twenty years. Who sent the messages inciting the riots? Controlling street violence is essential in the short term, and I am sure we will see the water canon armoured vehicles in London reminiscent of their use in the Northern Ireland riots of the 1970s. But water canons can't prevent riots and can't address the causes.
In 2001, the UK had the second highest child poverty rates in the European Union. [Read More]
Well those children are now adolescents and many have nowhere to go and no hope for the future. And dangled in front of them and in the media constantly is the government's Olympic decadence.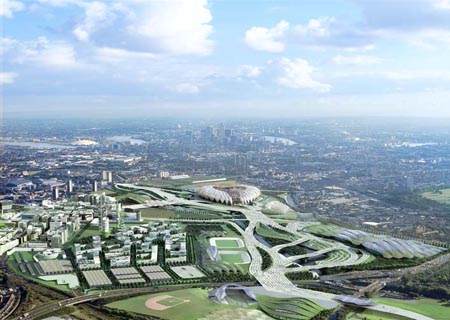 Cameron's Olympics do not have a happy outlook. English urban society has a far bleaker outlook.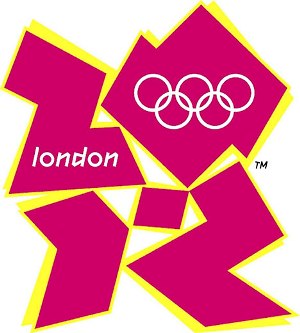 London 2012 Olympics logo - it may well become a legacy of English society divided
Tigerquoll
Suggan Buggan
Snowy River Region
Victoria 3885
Australia