How the Growth Lobby Stole The Minds Of The Digital Generation
Above---a PC Pod has identified you as no friend of the CBC. "Racist! Racist!", she screams. "Assimilate him! Assimilate him!" she shouts as a mob of thought police chase after you.

It is a Canada where the unimaginable becomes real and the impossible becomes possible. They're here! They're here I tell you! Why can't you see the Digital Generation has been stolen and replaced by replicas who look like real Canadians but are in fact programmed to follow an anti-Canadian agenda?
Your loved ones---your children and grandchildren may be next! Don't let them go to sleep! Don't let them be captured by the social media! Don't let them take liberal arts courses and be transformed into mindless multiculturalists who robotically chant the PC line. Maybe your kids have already been taken! When they return home for a semester break, look for clues. Look into their vacant eyes, and if they say things like "All cultures are equal", or "It is all relative" , "What's a Canadian anyway", or "The only true Canadians are First Nations people", or "No one is illegal", or "I am offended" or "I consider myself a citizen of the world"----you know that these are not your kids, but the agents of an alien force bent on your assimilation. Run! Run now! Don' t let them take you!
Maybe I should get out of here while the getting is good. I could flee this country or get out of town, because being intellectually neutered and living life as a left-wing pod is no life at all. I am afraid to fall asleep or visit my politically-correct doctor. I can imagine what he will say---it will be like the screenplay from "Invasion of the Body Snatchers":
Tim: Doctor please. Let me leave the city!
Doctor: You don't have to leave the city. Nothing changes. You can have the same life.
Tim: But what happens to me if I accept the liberal PC media consensus?
Doctor: You'll be born again into an untroubled world, free of anxiety, fear, hate....
Tim: Doctor, you're killing me! Wait....
Doctor: That's not true. Your mind and memories will be totally absorbed. Everything remains intact.
Tim: What is this supposed to do?
Doctor: It's just a mild sedative to help you sleep.
Tim: I hate you. You and everyone of the slimy NDP-Sierra green-left clique!
Doctor: We don't hate you. There's no need for hate now... or love. Especially love for one's own culture and nation. You will come to accept Diversity, the word we prefer to use to describe the assimilation and control of people like you, people who have not accepted globalization and the ideology of the occupying forces and the monoculture of money, disguised as it is by fake pluralism.
Tim: There are people who will fight you. Patriots. Those who cherish Western values and their Euro-Canadian heritage. People who want to defend our natural environment from the continuing onslaught of immigration-driven population growth. They'll stop you!
Doctor: In an hour... you won't want them to. Don't be trapped by old concepts. You're evolving into a new life form---a gullible liberal, a herd animal who, rather do his own research, relies upon the filtered information from the CBC, Commondreams.org, Avaaz.org , Huffington Post and Sierra Club newsletters. Come and watch. We came here from a dying world. Europe. The Frankfurt School to be precise. We are Cultural Marxists, parasites dedicated to the transformation and displacement of native species we invade and the habitat upon which they depend. We drift through Western society from nation to nation, pushed on by the solar winds (a pie-in-the-sky energy source funded by taxpayer dollars). We adapt... and we survive. The function of life is survival. If you don't like our principles, we will find new ones for you.
The Invasion of the Body Snatchers----coming to a theatre near you!
This can't be real. This must be fiction. This can't be happening. The take-over of a nation, the take-over of a generation, converted into an army of Quislings who revel in their own colonization. Self-righteous Red Guards looking for signs of disobedience and offensive speech, eager to swarm and denounce you for what you are, a relic of the counter-revolution harbouring parochial thoughts about independent nationhood and governments that put the needs of its own citizens above those who would displace them for profit! Once I felt comfortable in the country of my birth---but now I feel that I am a stranger among men. They look like men---but they act like they have no balls! They're pods!
Help! Help! No, no, let me go! Take your hands off me! I don't want to be re-educated! No! No! I don't want a sedative! Don't inject me with a dose of the CBC or the Globe and Mail! Not that! Kill me if you have to, but I don't want to live like a vegetable!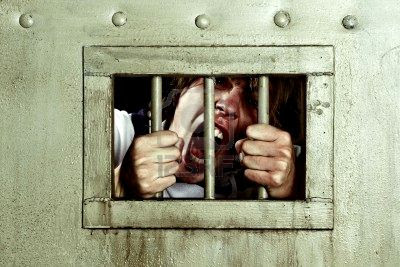 Somebody get me out of here! Somebody turn off the CBC! Why doesn't anyone believe me? Tell me that this is a nightmare!
Tim Murray
July 31, 2012