#EDF5FA;line-height:120%;">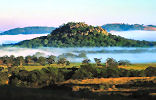 Help needed
, and it won't take but a moment of your time. Here in Macedon Ranges Shire we have a terrible council. It thinks it can operate and make decisions in isolation of and without consulting its community, while making the community pay for its decisions. Recently
Macedon Ranges council
took this culture a step too far. It
deliberately resolved
(not once, but twice)
to apply for funding for a conference centre (and other large-scale development) at Hanging Rock and to not consult the community on the development or funding
.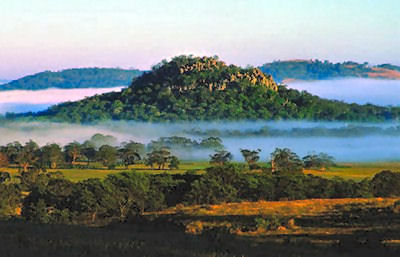 Hanging Rock does not belong to Macedon Ranges' council officers and 5 of 9 councillors! It is an international icon; it belongs to the people of Macedon Ranges, Victoria, and Australia. Yet our council has shut everyone out. It's making big decisions on our behalf – and on yours – without us having a say. We want our council to know this is not acceptable, and to rethink its decision.
The first favour we ask of you is PLEASE, PLEASE SIGN THE ONLINE PETITION "HANGING ROCK FOR SALE – HAVE YOUR SAY" by going to
http://www.communityrun.org/petitions/hanging-rock-for-sale-have-your-say
This petition has been authored and started by local residents in the Hanging Rock area community. MRRA is supporting this initiative.
The second favour we ask is PLEASE, PLEASE SEND THIS EMAIL AROUND TO YOUR FRIENDS AND CONTACTS AND ASK THEM TO SIGN THE PETITION AS WELL.
Here's what some people are saying:
"If you have visited the Rock at some stage in your life you know the beauty and mysteriousness of the area, if you have not visited the Rock please google it and you will see what I mean. I live near the Rock and drive past it every day to and from work and it never ceases to amaze me because I see the same view but it's different. I implore you to sign this petition to put a stop to the suggested development around the area of the Rock; Landcare has spent 10 years building up the wildlife corridor here and as usual greedy people just want to tear the bush down and put in concrete. Once you have signed it please email this to all your friends so we can save a natural beauty so close to Melb for visitors." Toni
"Development such as that being proposed by MRSC in an area protected by an environmental overlay is totally inappropriate. It goes against all that this Landcare group has been working towards over a 10 year period! The East paddock area was purchased to buffer the reserve at Hanging Rock - a haven for wild-life and city-weary folks. So please add your name to the petition Luke has prepared and send it [the link] to your friends." Penny
As you can see, this awful decision affects many people and impacts many (irreplaceable) values.
Many thanks for your help.
Christine Pruneau,