While the media and political debates focus on cracking down on boat people, Fairfax media have exposed that rampant visa fraud is happening. It's a multifaceted yarn. Up to 9 in 10 skilled migrant visas are bogus.

Militants are suspects in visa frauds. Afghan applicants 90% flawed!
Rampant visa fraud and migration crime involving people flying into Australia are going unchecked while the government focuses on stopping boats, according to secret government files detailing entrenched Immigration Department failings. Leaked confidential departmental documents obtained by Fairfax Media reveal that Australia's national security is being compromised by wide-scale visa rorting and migration rackets operating with impunity.
Internal documents reveal that despite repeated warnings, the department is failing to crackdown on wide-scale visa rorting.
Australia's open borders are a threat to our national security, and can't be justified on any sound basis.
While the immigration debate is anchored on asylum seekers, our open borders are allowing fraudsters to exploit the loopholes in our generous visa system with non-genuine "students", and bogus "skilled" migrants - at a time of record unemployment! There are bogus "skills shortages" that lure students to pay tens of thousands of dollars to study here, expecting a job and residency at the end - when the shortages don't exist! Thousands of foreign cooks and accountants being given visas despite an excess of local candidates.
The whole model of Australia as an Immigration Nation is outdated, and there's no correlation between grass-roots reality, and the number and type of visas distributed.
While there's a lot of media and political attention on a few ad hoc asylum seekers arriving by boats, the overwhelming majority of migrants are arriving by aeroplane, daily, enjoying anonymity and the lack of media attention.
Asylum seekers, and our humanitarian intake of about 20,000 per year, hardly add to our immigration intake, or population growth at all, yet they confuse the public on who our immigrants really are! Refugees make up less than 5 per cent of Australia's annual population growth of around 400,000 people.
This employment migration program and corrupt, especially considering the harsh crackdown on assumed "dole bludgers" who are failing to gain non-existent new jobs! Everyone knows it's going on.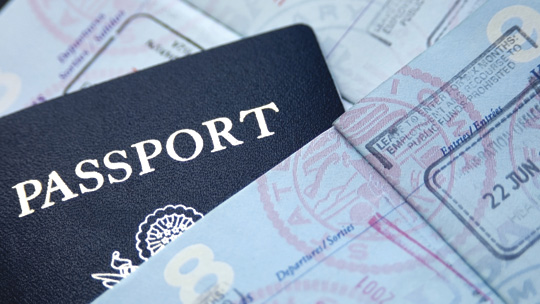 Immigration experts Dr Bob Birrell and Dr Ernest Healy have obtained fresh Australian Bureau of Statistics information showing that 380,000 arrivals to Australia since 2011 had found jobs. But over the same period, net job growth in Australia was only 400,000. Australia continues to grant skilled migration visas to thousands of foreign cooks and accountants despite an excess of local candidates suitable for those jobs.
SMH> Call for migration rort crackdown as data reveals foreign workers snare net jobs growth
Afghanistan and Somalia have a trade in passports. Investigators identified a scam of people using each other's passports, after being lost or stolen. A loophole in passports lets people come into the country twice, without leaving first! With all the sophistication of technology this is happening.
A 2010 report reveals that immigration investigators had uncovered a Somali people-smuggling cell in Melbourne linked to terrorist suspect Hussein Hashi Farah, who "is believed to have links to the al-Qaeda offshoot al-Shabab".
The leaked files revealed that tens of thousands of immigration fraudsters are living freely after being assisted by migration crime networks exploiting weaknesses in working, student, family and humanitarian visa programs, and corruption within the Department that allowes the fraud to happen.
There are too many visas, flexibility and categories of immigration, and passports are not secure for all the tens of hundreds arriving each day at our airports. It's mayhem, and open-border chaos.
The immigration Department is dysfunctional, and needs to be closed for investigation. The number of visas is excessive, and our system is clearly porous and unaccountable.
The holes and flaws the system have been exploited. We've (almost) stopped the boats, but now it's time to stop the planes.
Scott Morrison interview with 3AW