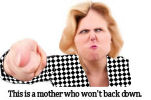 After fruitless and protracted negotiations between the Human Social Justice Union and Mother Nature, U.N. mediator Hoo R.U. Kiddun has booked off. His decision came after the HSJU reps and Mother Nature failed to hammer out a deal in the latest of enumerable all-night bargaining sessions. "The parties are just too far apart", Kiddun remarked, "To come to an agreement, there has to be some give and take on both sides, but it seems that for 250 years Union members have been doing all the taking and Management refuses to continue giving."
Social Justice Negotiators Fail to Gain Concessions from Mother Nature
CBCnews.ca November 16, 2016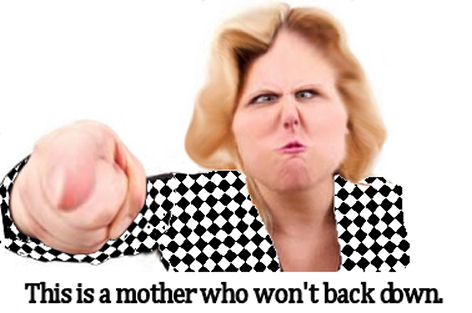 After fruitless and protracted negotiations between the Human Social Justice Union and Mother Nature, U.N. mediator Hoo R.U. Kiddun has booked off. His decision came after the HSJU reps and Mother Nature failed to hammer out a deal in the latest of enumerable all-night bargaining sessions. "The parties are just too far apart", Kiddun remarked, "To come to an agreement, there has to be some give and take on both sides, but it seems that for 250 years Union members have been doing all the taking and Management refuses to continue giving."
After humanity had reduced the global wildlife population by 40% since the first Earth Day in 1970, and raised global temperatures by 1.03 C since 1750 when the industrial revolution began, Mother Nature has threatened to lay off 7.5 billion people unless the Union agrees to major reductions in wages and benefits, including medical, dental, and vision care, and carbon emissions. In fact, it appears that human civilization itself is on the chopping block, but apparently the Union is cool with that as long as the social safety net remains intact.
The Union in fact, for its part, refuses to believe Nature's claim that there are no more cookies in the cookie jar, or at least, not enough to satisfy the growing appetites of a rapidly growing union membership. "Let her show us the books---what is she hiding?", asked chief negotiator J. Simon. "She is sitting on a cornucopia of natural capital while crying poor. If indeed there isn't enough to go around, she should call on us for help before wielding the axe. There is a lot of intellectual capital on our side of the table---all she has to do is plug into it. We are ideas people and there are no limits to our ingenuity." When questioned about whether boundless human ingenuity will be able to resurrect the millions of species that his members have extinguished, Mr. Simon refused comment---or place a bet.
But Kiddun reported that Mother Nature is intransigent, and refuses to move on any of its demands for voluntary cutbacks, or modify its biophysical laws. Her chief negotiator, I. Asimov, said that the Union could demand anything it wanted. "It can demand that every human being has a right to have his or her basic needs satisfied. It can demand that everyone has a right to access the bathroom in their apartment at any time day they want to—free of charge. They even can put it in the Union Constitution. But our problem is that we can only provide one bathroom and there are 7.5 billion tenants in the apartment. "
One Union negotiator, Bernie Sandpaper, rejected Asimov's contention as absurd. "As a socialist", Sandpaper said, " I have to believe that if resources are fairly and equally distributed, there is enough to go around. All tenants in our national apartment can have free and universal access to quality bathroom care if we tax the rich and double our national debt to $38 trillion. Moreover, we can accommodate any and all the tenants from other apartments in the building who aspire to move to ours."
Green HSJU negotiator Jill Stoner concurred. "All we need to do is reduce our footprint, move over and squeeze tighter for more and more incoming migrants ad infinitum. Migrants have rights too, and their rights and needs trump ours--no pun intended." Another outgoing member of the team, Billary Winer, added, "We need to build bridges, not walls. Instead turning people away, we need to extend the table…ours is a vision of inclusivity, not exclusivity." Ms. Winer is even rumored to have told a banker she wants to allow uninhibited traffic between all apartment suites, even to the point of tearing down bearing walls. "I want man-servants who will cook and clean for substandard wages," a leaked email had her saying, "and if deplorables lose their jobs I am going to call them racists."
Upon receipt of her comment, Asimov was reported to have said that Winer could extend the table all she wants, but there is not enough food in the kitchen to feed all the diners she wants to invite, nor enough energy to run the ovens or the stoves. "And we anticipate that energy costs will skyrocket to the point that customers are going to go home hungry……I expect fights to break out", he added.
"Some may even burn down the restaurant."
Kiddun, reflecting upon the impasse, sadly concluded that the fundamental problem was that the Social Justice negotiators just can 't rap their heads around the reality of scarcity. "And they don't acknowledge that there are limits to growth….
"Once more", Kiddun continued, "their Green wing doesn't understand that it doesn't make any sense for their union members to cut their consumption in half, only to turn around and double the number of members." "They can argue until they are blue in the face, but Mother Nature won't give. She doesn't care about per capitas. Per capita energy consumption, per capita waste, or per capita carbon emissions. She only cares about TOTAL energy consumption, waste and C02 emissions. In other words, the number of members times their average consumption ….
"What we have here is a failure to communicate…. Mother Nature's books are open, but the Union just doesn't seem willing to read them …..
"I suspect that their brains just don't do reality. They can't cope with it. Reality is so ugly that denial is an essential coping mechanism. It is a part of their nature. They can deal with the short term, but aren't interested in the long term", Kiddun remarked, "They are neurologically f***ed."
The consensus among seasoned observers is that massive layoffs are now inevitable.
Tim Murray
CBC Bullschiesse News
November 17, 2016.