See new ABC report about this here. The ABC has interviewed Hans Brunner about the problems of bandicoots in Victoria. The interview will be screened on Sunday 22 February 2016 on the 7pm news, we believe. (The schedule changed from this Sunday.) Hans Brunner is well-known to professional ecologists and wildlife enthusiasts in Frankston and the Mornington Peninsula, where he has continually championed the rights of bandicoots to safe habitat in the face of ever-increasing obstacles and stone-walling by government. Hans continues to be involved in the defense of preserving a full natural ecology in Frankston.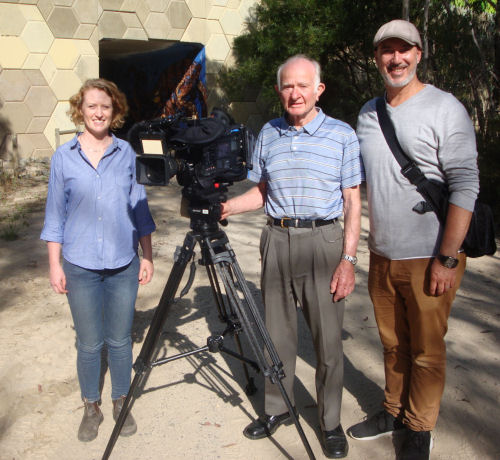 The inventor of a revolutionary hair identification system, Hans is known nationally as a key expert witness on dingo hair identification in the Azaria Chamberlain appeal case which freed Lindy Chamberlain. Among other cases, Hans is known internationally for his work to identify the nature of hair samples linked to the Orang Pendek, a mysterious upright ape or hominid sighted in Sumatra.
Hans is the author of Hans Brunner and Brian J. Coman, The identification of mammalian hair, 1974 and Hans Brunner and Barbara Triggs,Hair ID : an interactive tool for identifying Australian mammalian hair, 2002.
Pictures in this article were provided to Hans by the ABC.