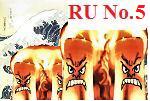 Continuing the updates on the Fukushima No.1 Nuclear Power Station in Japan from...
The original article - Late March 2011
The original article in French - Late March 2011
ROLLING UPDATE 1 - Late March 2011
ROLLING UPDATE 2 - Late March to early April 2011
ROLLING UPDATE 3 - April 8 to August 19, 2011
ROLLING UPDATE 4 - August 20 to September 30, 2011
...
Latest updates on top.
#o1">October 1
#o2">October 2
#o3">October 3
#o4">October 4
#o7">October 7
#o8">October 8
#o10">October 10
#o13">October 13
#o14">October 14
#o15">October 15
#o17">October 17
#o18">October 18
#o21">October 21
#o22">October 22
#o24">October 24
#o25">October 25
#o26">October 26
#o27">October 27

...
...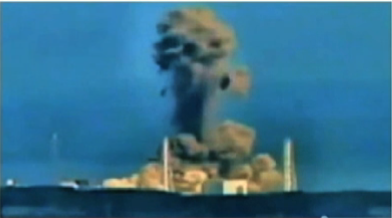 Woops! I think humanity might have been better off not playing around with the atom...
...
Continuing from Rolling Update 4 from August 20...
~~~~~~~~~~~~~~~~~~~~~~~~~~~~~~~~~~~~~~~
The Fukushima #1 Nuclear Disaster Rolling Update continues on Rolling Update 6 from November 2...
~~~~~~~~~~~~~~~~~~~~~~~~~~~~~~~~~~~~~~~
Japanese government still refusing to evacuate Fukushima children
...
Only the Japanese public's will can raze that lethal 'village'
...
Soil, waste to be stored for 30 years
...
Nuclear pollution of sea from Fukushima was world's biggest
...
Westinghouse Signs Contract For Design Of Kozloduy Repository
...
Lawyers launch Fukushima compensation team
...
Vietnam PM in Tokyo to push atomic power, minerals
~~~~~~~~~~~~~~~~~~~~~~~~~~~~~~~~~~~~~~~
Chris Busby was right!!
14.03.2011 Chris Busby talks about Fukushima on BBC News
A friend of mine in the Kansai area reminds me that this video clip from the BBC News on 14 March 2011 is worth seeing again. I believe the BBC never invited Chris to come back and speak on the news after this. Wonder why not. He was basically right, after all.
...
This Is What Passes as "Decontamination" in Fukushima (for That Matter, in Japan) - Well, interesting videos. This is Japan, folks! Scraping off the topsoil with cotton gloves and some of the people are not even wearing masks, so are they breathing in some of that dust? And what about the foliage? Isn't there quite a lot of radioactive material possibly attached to leaves and so on??
...
Must Read: Asahi Shinbun "Trap of Prometheus" Series Part 1 - Men in Protective Clothing (11,12) "Who Were Those Men?" - Last two parts of this series??
...
Nature: New Study Shows Fukushima Fallout Much Larger Than Japanese Government Estimate
...
TEPCO's Compensation for Bamboo Shoot Farmer in Ibaraki Prefecture: 333 Yen - What a joke!!! Really, though, what will 333 yen buy? "Have a cup of coffee and calm down. If that doesn't do the trick, have a cigarette." In Tokyo, 333 yen won't even buy you a decent cup of coffee...
...
My Kansai friend also pointed out that the radiation pollution emanating from the Fukushima No.1 nuclear disaster site has people here quite worried. There have been appearing on the Internet here some pictures of odd occurrences which people think might be due to the radiation pollution. They are all saying, "We do not state definitively that this is due to radiation, but we think it *might* be." Judge for yourself. Sorry about all the Japanese - please do not worry about the writing, just look at the videos and pictures...
A rabbit with no ears and a collection of material on deformed plants and animals
Flower colour change and leaf deformity
Last year's rice bags on sale - What the blogger is trying to say here is 'couldn't some unscrupulous people put radiation polluted rice in one of these bags and sell it as last year's rice? Please be careful what you're buying when you go to the supermarket....'
~~~~~~~~~~~~~~~~~~~~~~~~~~~~~~~~~~~~~~~
Frightening...
Busby: Enriched uranium weapons new battlefield horror
~~~~~~~~~~~~~~~~~~~~~~~~~~~~~~~~~~~~~~~
NISA Presents TEPCO's Severe Accident Operation Manual - A bit late? Even so, since TEPCO did not allow for the occurrence of a "station blackout" (SBO - total loss of external power) in the manual, so as far as 3/11 is concerned it is useless. I suppose it's just as well we know that fact...
...
Must Read: Asahi Shinbun "Trap of Prometheus" Series Part 1 - Men in Protective Clothing (9, 10) "500 Microsieverts/Hr Radiation" - Continuing story from Oct 22.
~~~~~~~~~~~~~~~~~~~~~~~~~~~~~~~~~~~~~~~
Sorry, this is in Japanese - Report from a housewife in Miyagi Prefecture who was pregnant with a child with anencephaly, whose daughter had severe stomach problems, and whose dog suddenly died of an enlarged heart. - The two-year-old daughter had severe stomach cramps and was diagnosed as "invagination of the intestine" at a hospital. The daughter also had diarrhea and nose-bleeds. After the abortion of the baby, the woman also had severe menstruation problems (severe menstrual pain, a lengthening of the menstrual cycle from 28 to 33 days and possible endometriosis). All of this is just coincidence, or what? I don't there's any way this can be directly linked to the nuclear disaster in Fukushima, but what do you think? Frankly, it makes me feel both sad and sick just to read this. It's not my intention to spoil your day, but it looks like this kind of thing may just be the tip of the unclear iceberg...
...
News: An enraged Fukushima citizen talks about everything - A very long interview in Japanese (1 hr 52 min) and I am sorry I cannot help you understand it all, but there is a brief English overview of the contents on the page. This is also extremely sickening, but we need to be aware of what is going on - to be aware of what nuclear power is doing to people. So all you doctors and others who claim radiation doesn't hurt people, get your overalls on and go help out at the nuclear disaster site! I hear they're short of workers now. For the life of me, I can't imagine why. They pay quite well, I hear. You won't see me there, though.
Here's an example:
English PDF file - Radiation and Reason - Fukushima and After - by Professor Wade Allison, Oxford University and Professor Akira Tokuhiro, University of Idaho. They recommend on slide 17 that the radiation standards for external exposure be relaxed about 1000 times to 100 mSv for a max single dose, 100 mSv in any one month (1200 mSv per year) and a max lifetime dose of 5 Sv. Slide 7 onwards plays down internal exposure from food. Fine. Let people choose what they want to eat or not on the basis of publicly announced data! But professors, don't let me catch you or whoever buys your food snooping around the supermarkets looking for the lowest deal in radioactive contamination. Oh, and please do not forget to support Fukushima farmers by eating their produce! And if you're so sure that external exposure is safe up to 100 mSv/month, why not take a month's stint of work at the Fukushima No.1 Nuclear Power Station doing the kind of work you can see people doing in the video two items below??
...
Ministry of Education's Quick Learning Curve on Kashiwa's Radioactive Dirt - Several articles on this site about the strong radioactivity found in this city a little way north of Tokyo.
...
VIDEO - #Fukushima I Nuke Plant: Video of Inside Reactor 1 - Don't know why I didn't see this a few days ago. What a mess!! This is like some kind of weird futuristic film! The future is here... Of course, they're talking in Japanese, but from time to time you can hear a voice shout out "(number) milli!" and then the person with the camera says, "Ryokai!" (OK), or sometimes just "Hai!" (Yes). The first man is reading out the radioactivity level... Just before the end someone says "189" (no "milli"), but the blog says it's 189 millisieverts.
...
Google Teams Up with CIA to Fund "Recorded Future" Startup Monitoring Websites, Blogs & Twitter Accounts - "Recorded Future"?? What kind of sad story is this? If this is the kind of thing Google is going to get involved with, maybe we should stop using their 'services' - but can we?
~~~~~~~~~~~~~~~~~~~~~~~~~~~~~~~~~~~~~~~
Two videos for you today...
New TEPCO Photographs Substantiate Significant Damage to Fukushima Unit 3 - From Arnie Gundersen at Fairewinds Associates. We've known the conclusion for a long time, but the evidence is interesting. (6 mins 41 secs)
...
Video of Inside Reactor 2, Maybe the Last Video of Quince Who Was Lost in the Building - Yes, this is the one you've been waiting for. Quince, the robot, finally gets itself lost inside reactor unit 2. The final few seconds are funny. No sound, so as you get your tour of the inside of the crippled reactor building listen to your favourite compilation of punk songs for background. My recommendations are: God Save The Queen, Going Underground, Is Vic There?, and finally Hanging Around. (14 mins)
...
Must Read: Asahi Shinbun "Trap of Prometheus" Series Part 1 - Men in Protective Clothing (7, 8) "No One Helped My Parents" - Continuing series from October 18.
~~~~~~~~~~~~~~~~~~~~~~~~~~~~~~~~~~~~~~~
The nuclear crisis hasn't gone away here, but there is lees reporting on the TV and in the newspaper and that iis causing people to 'forget' what is still going on in Fukushima. However, a Japanese friend of mine sent me this link...
Esthe domestic radiation air counter
Although the page is in Japanese, you can see that this little Geiger counter is selling for 9800 yen - a little over USD100 these days. My friend told me that 300 of these were sold out in two minutes!! I think there are still quite a few people 'out there' who do not think the nuclear crisis is over yet...
...
Germany's "Heute Show" Making Fun of TEPCO, Japanese Government - This is a bit old (April) and some who are caught in the middle of the nuclear disaster may not find it funny at all (but rather sad or exasperating), but it is worth watching just to see how the Germans feel about what is happening here. [Many more informative items about different aspects of the nuclear disaster on the EX-SKF site.]
~~~~~~~~~~~~~~~~~~~~~~~~~~~~~~~~~~~~~~~
A friend pointed out to me today that the Japanese language TEPCO Press Release mentions the presence of Tritium and "all-beta" in the seawater near the water intakes (the figures being in this Japanese PDF table) at a level of 470 becquerels/litre for Tritium and 380 becquerels/litre for "all-beta". However the detection of Tritium is not mentioned in the equivalent (as far as I can see) English press release and the PDF table has not been translated. Maybe they'll get round to it in a few days. Maybe never. We'll see...
~~~~~~~~~~~~~~~~~~~~~~~~~~~~~~~~~~~~~~~
...
Continuing from Saturday...
Must Read: Asahi Shinbun "Trap of Prometheus" Series Part 1 - Men in Protective Clothing (4,5) "This Is a Homicide"
Must Read: Asahi Shinbun "Trap of Prometheus" Series Part 1 - Men in Protective Clothing (6) "It Could Have Been Us"
~~~~~~~~~~~~~~~~~~~~~~~~~~~~~~~~~~~~~~~
The Asahi Newspaper starts to tell some of the stories from the early days of the nuclear disaster...
Must Read: Asahi Shinbun "Trap of Prometheus" Series Part 1 - Men in Protective Clothing (1) "Why Are You Here? Flee!"
Must Read: Asahi Shinbun "Trap of Prometheus" Series Part 1 - Men in Protective Clothing (2,3) "We Were the Only Ones Who Didn't Know"
...
If you have time today, please watch this (1 hr) lecture by Jan Lundberg...
Natural Gas: a Bridge to Nowhere? - Not, of course, specifically about nuclear power, but about energy, and so nuclear power is hanging around in the shadowy background there somewhere.
If you don't have an hour to watch/listen to the lecture, you can get some idea of what Jan said by looking at this page...
Natural Gas: a Bridge to Nowhere? - Oklahoma's petroleum academia hosts critic
...
That was quick! - IAEA PDF - Summary Report of the Preliminary Findings of the IAEA Mission on remediation of large contaminated areas off-site the Fukushima Dai-ichi NPP
~~~~~~~~~~~~~~~~~~~~~~~~~~~~~~~~~~~~~~~
Tokyo's Setagaya Says Radiation Spike Unlikely From Fukushima

Setagaya adjoins Ota ward where radiation levels exceeding the ward's own safety standard of 0.25 microsieverts per hour were detected at 13 schools, the Ota ward board of education said today.
:-(
Cold War's nuclear wastes pose challenges to science, engineering, society

During 50-plus years of nuclear weapons production and government-sponsored nuclear energy research and production that generated contaminated soil and groundwater covering two million acres in 35 states, the U.S. government did not have environmental structures, technologies or infrastructure to deal with the legacy.
Makes me feel ill just to think of it.
Scots blame London on CCS project woes - Forget carbon sequestering, nuclear power is probably cheaper or more lucrative, or something...
Taiwan, China to sign nuclear safety pact - Despite having nuclear power stations of its own, Taiwan is getting worried about nuclear power stations on the south coast of China...
World needs joined-up nuclear safety approach: report - Report: World needs joined-up approach to thinking or a joined-up brain!
~~~~~~~~~~~~~~~~~~~~~~~~~~~~~~~~~~~~~~~
The nuclear disaster appears to be entering a new phase. In the last few days, although reporting on the disaster and other nuclear issues has not disappeared, it is being slowly shunted aside by 1. Japan's possible participation in the negotiations for establishing the Trans-Pacific Partnership (TPP), which will destroy Japanese farming and the rural economy (another kick in the face for northeast Japan), 2. raising the consumption tax from the current 5% to 10%. Ostensibly to raise money for the disaster reconstruction, business circles naturally find it more palatable for this extremely regressive tax mode to be used than any other that might hurt their bottom lines, or even divert money away from military expenditure and so on, and 3. raising the age of pension provision to 68 for those now around 50 (with no mention of any change in the 65 retirement age!). Strangely, I do not see anyone out in the streets protesting. All of this, and the way the government has behaved over the nuclear contamination issue ought to have people protesting as they are at Wall Street or in Greece, but not in Japan. Just read this...
How to Enjoy Radioactive Autumn in Japan in Kindergartens and Elementary Schools - The comments are also 'worth reading'. Non-Japanese have their individual positions, it seems, while the majority of Japanese appear to be resigned to following the government line that nothing very serious has happened.
...
VIDEO - Germany's ZDF's Latest on Fukushima: Interviews with Workers at Fukushima I Nuke Plant - Germany having now decided on a nuclear phase-out, the German media has less of a problem telling the truth - a very ugly truth that is hard to swallow. There are many more posts about radioactive contamination up and down the country at the EX-SKF site.
...
China to lead in new nuclear reactors? - One more reason not to be in Japan, perhaps! (Along with the nuclear power plant increase in South Korea, to say nothing of what might be going on in North Korea!)
(The link is working now... Japan's Ongoing Nuclear Disaster: Radiation Still Leaking, Recovery Still Years Away - A quote from this site (September 14th update). We've seen Rick's article before, but it's still very worthwhile archiving here.
Second Dutch nuclear rail shipment heads to France - Good to see that some people are protesting about nuclear waste. It's a really crucial nuclear issue. Although many Japanese know about it and condemn the nuclear industry's irresponsible (big understatement) attitude over nuclear waste, you hear very little about anyone actually protesting about it.
Green light for nuclear expansion in Britain: minister - Clearly, the British have decided to ignore any safety issues that exist as well as to turn a blind eye to the nuclear waste problem. Perhaps they think they will be able to solve that with the reprocessing plant at Sellafield, but that simply creates more pollution problems of its own (please read Chris Busby's Wolves of Water for more details on that).
~~~~~~~~~~~~~~~~~~~~~~~~~~~~~~~~~~~~~~~
Prefecture to use ultrasound on 360,000 kids - Fukushima begins child thyroid checks

What happened to local children after Chernobyl is driving some Fukushima parents closer to nervous breakdowns; many families with young children have already fled the prefecture.
Oh, dear. This is so sad... Children need to be evacuated, and then examined where they have evacuated to. This seems to be designed more to un-reassure anxious parents...
...
Tsunami signs at nuke plant village stoke safety fears - A few more serious accidents waiting to happen...
...
Radioactive fallout in rain 10 times more than originally reported
- Well, the June 11 numbers seem to be out by a factor of 24 to 25 and the July 19 figures by about a factor of 19. It looks a lot more like conscious tampering with the figures than a genuine mistake. I agree with Mr Mochizuki that the general rule is not to announce anything bad until people have already been unwittingly experiencing it for a month or two. That seems to have been the method employed since very soon after 3/11.
...
Protests thwart India's nuclear plans - Oh. The 'nuclear industry' seems to have been quite severely affected in several countries, but not so much in Japan, where people seem to be going back to sleep now that seven months have passed since the earthquake + tsunami + nuclear disaster, but that may be illusory. Whether it will prove possible to start up some of the currently halted reactors or not will show if the Japanese public have really gone back to sleep...
~~~~~~~~~~~~~~~~~~~~~~~~~~~~~~~~~~~~~~~
Chairman of the Japan Business Federation (Nippon Keidanren) Hiromasa Yonekura visits Hokkaido - On p.8 of yesterday's (October 7) Akahata Newspaper, I noticed an article about Mr Yonekura's visit to Hokkaido the previous day. Although not directly related to the Fukushima No.1 nuclear disaster (though the Keidanren is very pro-nuke), the contents of the article are extremely symbolic of the thinking of Japan's business elite, and therefore shed light on the nature of the thinking behind the pro-nuke stance. The visit was an unusual one in that it consisted of a meeting between Keidanren officials and officials of the central committee of the Japan Agriculture (JA), the central organization of Hokkaido's agriculture, including the chairman, Mr Toshiaki Tobita. I suppose Mr Yonekura's goal was to get the Hokkaido agricultural organization to back the negotiations to join the Trans-Pacific Partnership (TPP), which Japan's industrial business circles want to join as soon as possible. (The article has a photo of Mr Yonekura speaking in front of a Hokkaido JA poster which says, "We oppose the negotiations for participation in the TPP.")
Mr Yonekura's remarks were along the following lines: Japan's participation in TPP is crucial for the realization of economic growth. Although the principle of TPP is abolition of trade tariffs, rice and wheat should be exempted and in order to negotiate conditions on items we really do not want to give way on we must participate at an early stage. According to an article in the Nikkei Shinbun's web edition (in Japanese), Mr Yonekura also stated, "We must also earn foreign currency in order to purchase energy and food through economic collaboration with other countries." Mr Yonekura also visited agricultural areas and is quoted as saying, "I was really inspired! I would really like to see (Hokkaido) lead Japan's agriculture." Hokkaido is well known for it's large-scale and diversified agriculture.
In reply to Mr Yonekura's remarks, Chairman Tobita said, "Hokkaido's agriculture has been nurtured through protection by high tariff rates. I am very worried about what will happen if the tariffs are removed." Following the meeting, Mr Tobita also states, "We have not changed our minds about joining the rest of the country in having the whole agricultural sector oppose TPP participation." So I guess Mr Yonekura did not quite manage to achieve the aim he set out to in making the trip up to Hokkaido
And I think the reason for that is basically that Mr Yonekura, the Keidanren he represents, and therefore more or less the complete industrial business circle in Japan are living in a totally self-delusionary fantasyland.
1) The "realization of economic growth"? Dream on.
2) Importing energy and food from overseas? Yes, I hope it will continue, but at the same time I think it might be prudent to take measures inside the country just in case this does not go on forever, as Mr Yonekura and his crew seem to believe (although one of the pro-nuke arguments is that nuclear power is good insurance against future fossil energy shortages - another delusion).
3) All industrialized countries have problems supporting primary industries (agriculture, mining and so on) since industry is so much more productive. However, as suggested in 2), since it is dangerous to rely heavily on other countries for imports of basic necessities (food and energy), most countries have a system of subsidies and so on to support their domestic agricultural (etc.) production. TPP participation will devastate Japan's rural economy just at the time when world energy shortages are about to have an effect on the production and transportation of food (how many years in the future? 5? 10?). Even Japan's Ministry of Agriculture, Forestry and Fisheries estimates that Japan's food self-sufficiency will decline to 13% from the current 39% if Japan joins the TPP. This is tantamount to the sacrifice and destruction of Japan's rural economy for the sake of, maybe - if they are lucky - a short-lived flush of industrial activity.
4) Hokkaido's agriculture is no model for the rest of the country. Clearly, Mr Yonekura hasn't discovered topography or population density yet. It's true that Hokkaido produces quite a good exportable surplus (Hokkaido produces twice as much food as it's residents consume). But Hokkaido's large fields require large machines, and the winters are bitterly cold. When fossil fuels become much more expensive, or unavailable, how is this agriculture going to survive? Are people from the south going to want to volunteer to go to Hokkaido to start up small family farms after fossil energy use becomes impossible? Not many, I think.
Time for Mr Yonekura and his friends to wake up and realize that the future is not going to be simply a very long extension of the party we've been enjoying for the last 50 years or so. There are hard times coming and TPP participation isn't going to prevent them, in fact it will probably make things significantly worse for ordinary Japanese people. There are LOTS of things the Japanese government and people should be doing now (as I mention in 2)) to help to mitigate the effects of coming food and energy shortages. (Improving the livelihoods of Japanese farmers in order to get more young people involved in agriculture - of course this will raise food prices and is totally contradictory to the general direction of TPP - would be a good place to start.) participation Either way, since economic growth is effectively dead, nuclear power isn't needed either. No sane society needs it.
...
#Fukushima I Nuke Plant: TEPCO Has Started to Expel Hydrogen Gas from the Pipe Leading to Reactor 1 CV
.
~~~~~~~~~~~~~~~~~~~~~~~~~~~~~~~~~~~~~~~
Finally found time to update the page again...
Ex-Fuku I Worker Talks: "TEPCO Is a Terrible Company" - This and other important articles at the EX-SKF website.
...
Young evacuees' thyroids irregular - Problems already appearing in children's thyroids??
...
U.K. expert says limits on radiation 'unreasonable'

Citing the doses of radiation received in medical procedures, such as CT and PET scans, Allison said Japan's standard — which bans the sale of food containing more than 500 becquerels per kilogram of radiation and requires the evacuation of areas receiving 20 millisieverts a year — is far too conservative.
PET scans, which emit gamma rays to map internal organs, usually the brain, give patients a dose of 15 millisieverts of radiation in a couple of hours, which is the equivalent of eating 2,000 kg of meat tainted with 500 becquerels per kilogram of cesium, he said.
But with CT and PET scans the radioactive material isn't actually inside the body! The radioactive material in the machine is emitting gamma rays which pass thought the body for the time when the scan is being carried out. The "expert" assumes that is safe, but where's the proof of that? The problem with internal exposure, when the radioactive material is actually inside the body, is that localised areas of organ tissue are being bombarded with alpha/beta/gamma (depending on the radionuclide that has entered the body) over a long period of time. That is a quite different story from an CT or PET scan or an X-ray, and the "expert" really ought to know that. Ahem! So he is either NOT an expert or he is very brazenly lying! Which do you prefer??
...
Panel to suggest provisionally hiking annual radiation exposure limit

The group has apparently determined it is difficult at present to maintain the 1 millisievert limit and envisions setting a more realistic interim limit without specifying a numerical target, while keeping the 1 millisievert limit as a long-term goal, according to the sources.
So the panel is sitting around saying that since the 1 millisievert limit cannot be maintained, it should be changed to an unspecified number while hoping that the level will come down to 1 millisievert in the long term. To me this sounds like a very bad excuse to NOT evacuate people from quite badly contaminated areas of, for example, Fukushima City and Koriyama City (and some other towns and cities in between). I would like to suggest that the panel hold its meetings in public in one of these cities. That might be a little more like a fair process. The panel might find that the opinions of the local people will force them to change their minds and do their work a little faster... Nothing like actually being in a nuclear contaminated area when you are asked to make decisions that will affect the people there!
...
Report of long-range plutonium find tardy - Although the article is fairly good and addresses some of the concerns mentioned above (like internal exposure), it does attempt to perpetuate the stupid myth that because Plutonium is a "heavy" element, it should not "fly" very far. Come on, folks, you don't need a PhD in chemistry to know that atoms are very, very light, and so if some material (whatever element it may be composed of) is vaporized in an explosion, for example, it may move quite a long way, depending on wind speed and so on. The second thing is that it is NOT, NOT, NOT "not worth worrying about" small amounts of Plutonium and Strontium-90 hanging around in the environment!! There should be a big, fat zero amount of these artificial radionuclides in the environment for anyone to pronounce the area "safe". The fact that they are present even in the teeniest-weeniest-tiniest amounts is sufficient reason to not bother with nuclear power. Are the people who are making these statements all indestructible bionic men, or something???
...
Creditors win early round against Tepco - See how the big-name politicians are behaving? Quite happy to see that the banks and other major debtors get their money back and for ordinary people to be disadvantaged when it comes to compensation for the damage, losses and problems caused by the nuclear disaster. Democratic Party of Japan? What's "democratic" about it?
...
Nuclear reactor shut down in Japan, cause unknown - I think we're down to ten reactors actually operating in Japan now. Powers that be want to get some of the stopped reactors up and running again, but it is going to be a fight with public opinion.
...
Disaster-zone population would've fallen 46% anyway: study - Hmmm... depopulation due to aging, but I think also part of the story is that farmers in Japan cannot make a living producing food. People are therefore drifting away from rural areas (the areas in Japan that would be self-sufficient in food if left to their own devices are almost all in the northeast and Hokkaido) and towards industrialized areas, where it is more or less possible to make a liveable wage - if you're lucky to get "decent" work, and that is becoming much harder in recent years...
~~~~~~~~~~~~~~~~~~~~~~~~~~~~~~~~~~~~~~~
#Radiation in Japan: Those Who Fled Fukushima in Panic Made a "Rational Decision", Says Government - This is brilliant! Despite the fact that the government was downplaying the nuclear disaster and the subsequent radiation right from the start, those who evacuated from Fukushima Prefecture in the first month will now be compensated for their correct guess that the government was lying because they were "rational," and those that waited more than a month because they had some faith in what the government was telling them will be refused compensation. You can just imagine the top politicians chuckling amongst themselves as they picture the poor public trying to make head or tail of what it's all about. Ha, ha. The whole thing makes me feel utterly disgusted!
...
The new Czars of nuclear contamination -- Yukio Edano to Become the New Minister in Charge of Organization for Nuclear Disaster Compensation
---
Geothermal trove lies mostly untapped despite energy crisis - The usual story here - nothing to be too surprised about; only METI, as usual, blocking local relatively non-polluting locally-produced energy forms for the sake of building more nuclear power stations. Shame, shame.
Anyway, if this happens, it'll be more than the nuclear contamination that we'll be worrying about... Collapse Of Entire Global Banking System Is Underway Signals CEO Of Worlds Largest Mutual Fund
~~~~~~~~~~~~~~~~~~~~~~~~~~~~~~~~~~~~~~~
Dr Chris Busby sings Bob Dylan... I Pity the Poor Newspaper Man...
Nice one. Not usual guitar tuning. DADGAD (usually EADGBE) and then play in A... I'm sure you'll figure out what the song is about if you listen to it.
...
An Anti-nuke Green Party to be Established in Japan Soon??
The Japanese media this morning seems to be filled with the news that a well-known anthropologist, Shin'ichi Nakazawa (Professor at Meiji University in Tokyo), is about to set up a Green Party which will have a nuclear phase-out as one of its main policies. This would appear to be a 'good idea,' given that 80-90% of the Japanese population (according to opinion polls and so on) would appear to favour the idea of a nuclear phase-out. There have been attempts to set up green parties in Japan before (since about the 1980s), but they have all failed due to the inability to create a strong enough centripetal force for all like-minded greenies to get on board - i.e. the main problem being that the personalities involved prefer to be big fish in little ponds and somehow have an aversion to compromising on the details of ideology and direction for the sake of the overall goal. What chance does this latest attempt stand?
A newsletter is to be published, beginning perhaps in November, and a website set up to promote networking around the country. The idea, apparently, is NOT to participate directly in elections for the time being, but to endorse candidates who espouse appropriately green policies. This is probably partly because of the high election deposits in Japan - 3 million yen for candidates in small constituencies and 6 million yen for proportional representation candidates, the deposit being forfeited if the candidate does not receive 10% of the vote. Small (new) parties generally find it hard to field candidates for national elections. (Deposits for local elections are lower, down to 300,000 yen for city or ward council elections and not necessary for town or village council elections.) It will be interesting to see what the newsletter and website will look like when they appear next month... (Internet articles in Japanese and and article on the front page of the Tokyo Newspaper this morning.)
...
A little glimpse of the REAL Japan?
I wasn't going to post another video on today's update, but my friend in Kyushu sent me the link for this one because it shows very 'nicely' what people in Fukushima are facing in terms of attitude from their government...
Here's the script of the clip from about 10 seconds in...
Ms. Akira Matsu of the Komeito (Clean Government Party)
"At a symposium on problems at primary schools, a woman lawyer living in Aizu Wakamatsu City, about 100 km for the nuclear disaster site, gave a very serious presentation. This woman has four children, three in primary school and one in kindergarten, and she is also seven months pregnant. The children and the mother have all been tested and have been found to have internal caesium. She was told that there is no immediate cause for concern, but she is very worried, especially about internal exposure, so she told her children not to drink the milk that is given out at the school. When they did this, a teacher said, 'Those who are not going to drink the milk. come out to the front of the class!' There were several of these children. They were told to pour their milk into a bucket one by one and asked to give the reason why they would not drink the milk. The teacher apparently said, 'If you don't drink the milk, you are not Fukushima Prefecture citizens; you have no right to live in Fukushima!' This is like when people were called "hikokumin" (non-citizens) during pre-war times, and the mother was really concerned about whether this was really OK or not and whether she could explain to her children that they could continue to live in Fukushima in the future... Stop laughing and listen, Chief Cabinet Secretary! This is a very important topic and I want you to listen very carefully. Please don't laugh when something as important as this is being said. This is not a joke!"
[See Chief Cabinet Secretary Fujimura laughing and he and Mr. Edano. now Minister for Energy, Trade and Industry, sitting there looking like a pair of primary school students being scolded by their teacher...]
"What I want to say is that this is how people in Fukushima are really feeling..."
That's up to 1:53. You can stop there - if you watch the rest of the clip, you will see that, despite the rebuke, the government politicians lined up opposite the speaker are not being very respectful.
If someone wants to hack this site because we are telling the truth about what is going on in Japan and indirectly casting a bad light on some of the top politicians, all I can say is that there can be nothing more condemning than seeing how these politicians behave in their parliament when a fellow parliamentary member is talking about the suffering of people in Fukushima. Personally, i am just completely flabbergasted at the fact that top national politicians, the Chief Cabinet Secretary, can you believe? can behave in this way. It only goes to prove, in my opinion, everything that people in Fukushima (and elsewhere) have been saying about the cold and uncaring attitudes of politicians and officials towards those affected by the disasters...
...
Here's another article about listening to what people are saying... Press miss the point at antinuke demo - Enough for today, I think.
~~~~~~~~~~~~~~~~~~~~~~~~~~~~~~~~~~~~~~~
TEPCO attempts to change history - please read the following two links as one story...
TEPCO Now Says There Was No Hydrogen Explosion at Reactor 2
#Fukushima I Nuke Plant: March 15 6AM Explosion Was "Somewhere in the Plant", Not Near Reactor 4
...
Resources used up this year - Yes, it's clear "we" are not living anything even close to a sustainable lifestyle - some people in not-so-developed countries are, maybe, but?most of them are trying to "develop" and emulate the lifestyles of the "rich" just as while "we" in the industrialized countries are finding out what is wrong with this way of life. Please see next link...
Earth Overshoot Day - Right, so it seems "we" are in "overshoot". But "we" have known this for about 30 years already and no one seems to give a fig, especially (naturally) the people who make a lot of money pursuing overshoot. Written in 1980, Overshoot - The Ecological Basis of Revolutionary Change by William R. Catton Jr. was a very strong warning that has been studiously ignored by about 99.999999999% of humanity (well, not everyone reads English, after all....)
...
Wave power excites as next energy source - Wow! I'm so excited! Sure, might be worthwhile in some locations (near the sea, ha, ha), but I just wish that when thinking about future energy issues and writing articles about them people wouldn't just assume that we will "need to use" the same amounts of energy "we" are using now. The whole point about the mess we are in now is that we (who then?) have collectively decided that's it's reasonable to make use of every available resource and technology to generate electricity and make "stuff" so that, for example, the Karen people (a people who prefer to live by the production of rice in swidden fields in mountain forests) in their mountain villages in northern Thailand can watch Everton vs. Liverpool playing live in the Premier League (that's the top UK pro football league, round ball, just in case there's any confusion) on a Saturday evening. I also watched it live in Japan - great game it was - and Liverpool won 2-0, no doubt pleasing my friend down there in Kyushu. BUT if I have to put up with nuclear power plants or any other kind of energy source that is going to cause problems and keep "us" in overshoot (see above) then I'll be quite happy to get the guitar out and sit around the fire singing folk songs for entertainment. I'm not all that fussy about what I am doing in the time when I don't have the concentration to do anything more "productive," BUT I AM pretty fussy about not having to have nuclear power to do it.
~~~~~~~~~~~~~~~~~~~~~~~~~~~~~~~~~~~~~~~
From today onwards I intend to start a new update on the first of each month. I will continue to update each day as long as there is material to warrant doing so and I am physically able to.
Yesterday I wrote:
Small hydropower plants keep it local - All renewable energy forms are going to have their problems. They need to be sited in appropriate locations in order to reap the full benefits and they must be operated by people who know what they're doing. The real proof of renewables will come after fossil fuels become very expensive and unavailable in a couple of decades' time from now (or less?). Then what? Please look at the photo and tell me how you are going to repair that turbine if it breaks down in a world where fossil energy is no longer available. Most people will not be able to. That's why I keep saying that a society/economy that runs on renewable energy forms will be transitional to what comes after that. Which is what? What do you want it to be? How are you going to ensure that you get there?
In reply to this, my friend in Kyushu said:

You know, at some time I'd love to turn my mind back to pre 3/11 days and start the important questions you brought up in the blog yesterday... However the 3/11 joker in the pack really means that not a lot can be done if we are having to live under the threat of atomic fallout, etc... We are screwing up our future when we could/should be sorting it out. This needs a good hard examination of the worst, which those in power are simply not able to focus on. Imagine if my future had been a plot in Iitate mura for example. I am 80 odd km's from Sendai. Am I prepared to put the work and capital in (is this tantamount to attaching a ball and chain when I should be ready to go at the drop of a hat)?
I'm not sure if that is comprehensible to people who do not understand the situation in Japan, but my friend is thinking of buying a forested mountain in response to future food and energy shocks that are likely to happen in Japan in the (not-so-distant?) future. However, if we are all now having to live with the threat of the 'local' nuclear power station blowing up, what chances do people have of making realistic decisions for the long-term future???
...
Tepco faces 'zombie' future as claims mount


Tepco's management may be forced to step down and pensions will be cut, according to the Nikkei newspaper. Beyond compensation payments, the utility may have a funding shortage of ¥8.3 trillion over 10 years if it cannot raise power rates and restart idled nuclear reactors.
Given TEPCO's past safety record, surely it would be best to disband the company and put its assets under new management. In that way the generation and distribution of electricity could be separated, breaking the choking monopoly of the power company on the electrical power business, and power station safety put on a new footing. Simply allowing the same company to continue to make the same mistakes while carrying out the same horrific mis-management practices after a disaster like this is simply not acceptable.

...
Despite being "too heavy to fly" Plutonium traces found in Iitate soil

The detected amounts of plutonium were small and posed no danger to health, the officials said.
Cough! ANY amount of Plutonium is far too much, and dangerous. Of course, in Iitate Village it may not be immediately harmful to anyone's health since there are very few people left there now!! The "too heavy to fly" quote is from the Three Plutonium Brothers.
>>>
Three Plutonium Brothers Revisited
...
Ministry of Education Admits to Plutonium in Iitate-mura in Fukushima
...
Ministry of Education Maps of Plutonium and Strontium Show Wide Dispersion of Supposedly Heavy Nuclides
...
Prof. Yukio Hayakawa: Radiation Contamination Route Map
...
OT: Ig Noble Peace Prize Goes to the Mayor of Vilnius in Lithuania
~~~~~~~~~~~~~~~~~~~~~~~~~~~~~~~~~~~~~~~