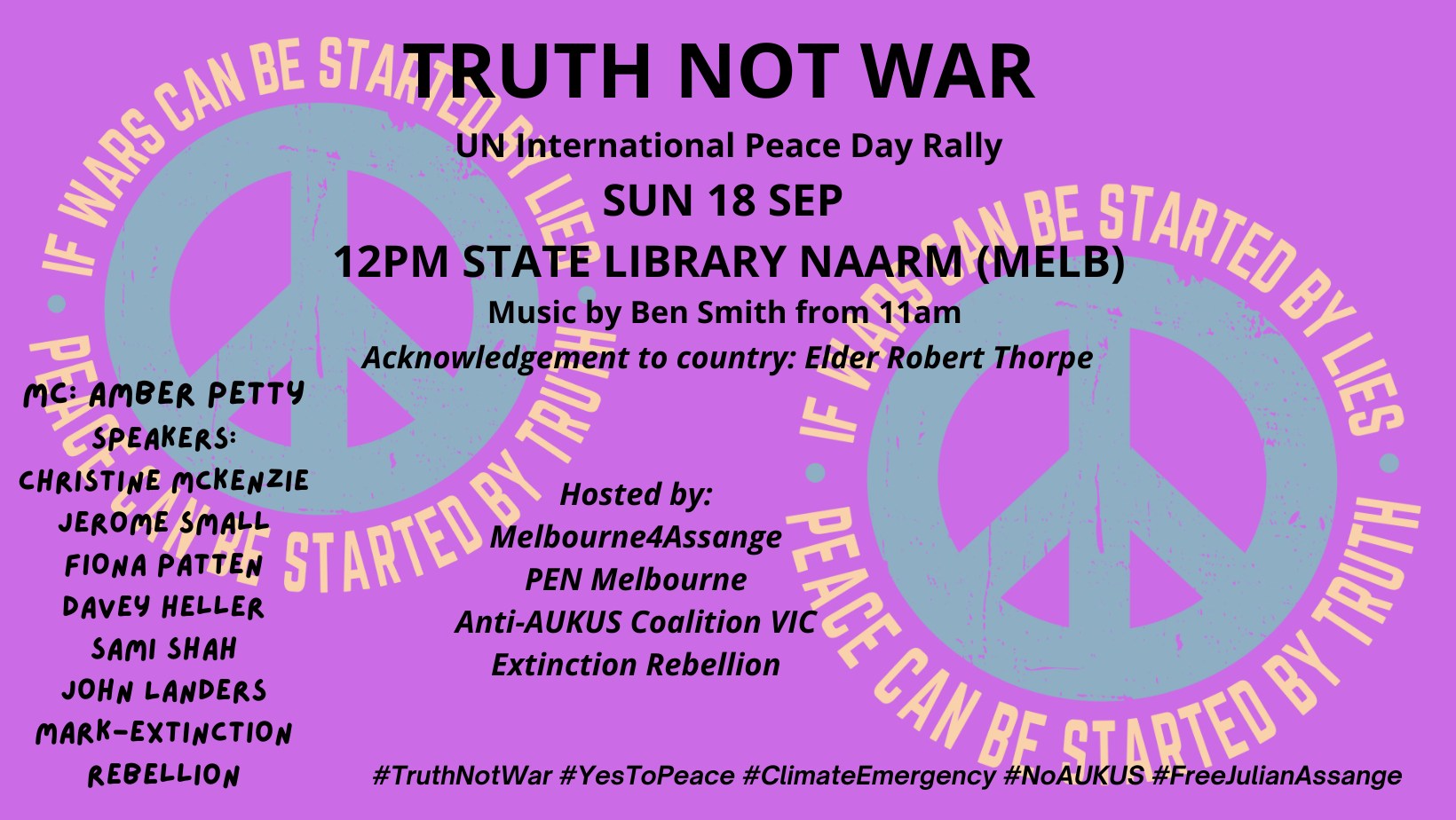 Update 10 September: OfficeWorks no longer prints on the back side of an A4 sheet!? In just over a fortnight from today, at 12:00pm on Sunday 18 September, outside the Victorian State Library, 328 Swanston Street Melbourne, there will be a protest in support of Julian Assange. Speakers include Christine McKenzie, Jerome Small, Fiona Patten, Davey Heller, Samey Shay and John Landers. Music will be provided by Ben Smith one hour earlier, from 11:00am.
If you want to make the Government of Prime Minister Anthony Albanese use its power as a sovereign national government to make the Government of the United Kingdom end its illegal imprisonment and torture of Australian Citizen, Julian Assange and to stop the United States' even more illegal efforts to kidnap him thence lock him away for the rest of his life, be there!
Yesterday (Sunday), when I went to OfficeWorks to print my A5 leaflet from the PDF file attached to this page I found, to my initial disbelief, that I could no longer print on the back side of an A4 sheet of paper! Only the font page of an A4 sheet could be printed on whilst the back side had to remain blank!
Officeworks, which boasts to have planted 1,000,00 million trees to regenerate Australian landscapes is effectively forcing its customers to use up to twice as much paper, manufactured from harvested trees, than what was previously required, to convey the same amount of information! It is difficult for me to speculate on how this idiotic decision was reached by OfficeWorks management.