#F8ECE0;line-height:120%;">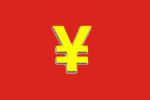 The Vietnam War led by the US spanned most of the 1960s through to 1975. The famous motto "All the way with LBJ" developed as a result of Australian PM Harold Holt's commitment to military support of the US led War in collaboration with Lyndon Baines Johnson, the US President.
The conventional political wisdom at the time was that the North Vietnamese "Commos" were simply part of a larger Communist "Empire" led by Mao Tse Tung; the Chinese Communist revolutionary and founding father of the People's Republic of China, which he governed as Chairman of the Communist Party of China from its establishment in 1949 until his death in 1976.
The War was controversial and based partly on something called the "Domino Theory", which meant that Australia was exposed to the threat of invasion by the Communist Chinese. Once the Commos took South Vietnam we were done for.
Today Australia faces the irony of an "invasion" by the Capitalist Chinese. Their money is invading Australia.