Good news, but they still haven't got the technique quite right.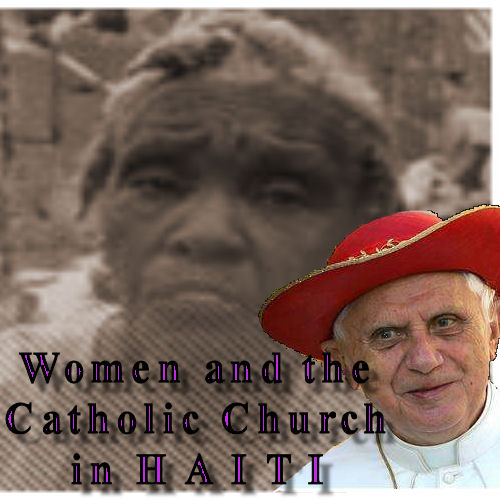 A blogsite called "Catholic Dialogue" sounds so extreme in its condemnation of feminism, contraception and women's choice that you wonder if it's actually a joke. The blogsite warns people not to donate to Caritas Haiti because they support condoms, the celebration of Women's International Day and present a 'negative image of the Catholic Church'!
Please DO therefore consider donating to Caritas Haiti. Their site is here. And thanks, Catholic Dialogue, for telling us about them. They have survived the earthquake, I just learned, although their bank did not. They expect to post details of where to send help tomorrow.
The unnamed author of Catholic Dialogue links us to another blog called "SOCON or Bust because Liberalism is killing us" where someone called Pachecho has written: