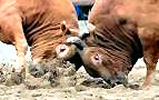 Mark Allen from Population Permaculture and Planning locks horns so to speak with West Australian Planning Professor, Professor Newman, over Melbourne's apartment proliferation, in discussion on the Conversation website relating traffic congestion to GDP rather than to population growth, and where the professor has suggested that increasing low cost, low quality, high density appartments would solve housing unaffordability. (If you wish to contribute on The Conversation site, please hit 'newest' on the 'Comments' section to read the latest dialogue at: https://theconversation.com/dont-panic-traffic-congestion-is-not-coming-for-our-cities-45154)
In a post in Mark Allen and Peter Newman's ongoing discussion Peter Newman has written that he believes that housing in-affordability created by urban consolidation can be solved "by building more high density housing at lower cost." He goes on to say that:
"Many people, perhaps you are one, prevent this as they only want to see high quality high density housing. They have been very successful at stopping high rise in Melbourne especially. This means the rich are moving in and the poor out."
So, does Professor Newman mean that if we build cheap low quality high-rise, we will solve all of our social inequity problems?
Mark Allen (Population, Permaculture and Planning) responded:
Very little of the massively overpriced high density in Melbourne is of high quality. Ironically the very few cases that I have seen of affordable housing have appeared at least, to be better quality, possibly because the architects had more to prove in terms of persuading planners and the community that affordable housing would not "detract" from the neighbourhood. If the standards of high density development in Melbourne were to be reduced any more, we would literally be building slums. Please do not assume that the high prices in Melbourne's apartment market translates into higher quality development. Property developers are using the urban consolidation mantra as an excuse to build high density, mainly for the overseas market and property investors. It is a build 'em quick, sell 'em high mentality. There is absolutely zero incentive for developers to market high density to people on lower incomes here in Melbourne and the investors that are being marketed to do not want prices to be brought down by cheaper units being built. Therefore I have learnt that urban consolidation can only work if a major component is, like you suggest, "social housing". I have also come to the conclusion that higher density development should not be constructed to such a scale that the character, heritage value and green spaces of our inner suburbs are adversely effected. I believe that greater emphasis should be placed on constructing European style medium-density town housing in the middle suburbs where many of the houses built in the 50's and 60's are coming to the end of their lives. There also needs to be a greater emphasis on increasing densities on the urban fringe by building TOD urban villages rather than low density suburbs (admittedly without the public transport but at least there would be an economic reason for it to come, even if it means waiting a few years). Finally we cannot ignore the issue of population growth. There needs to be an open and honest debate about how quickly our population should grow and whether slowing it would allow us time to plan more effectively as opposed to trying to keep up with accommodating ever increasing numbers. To promote urban consolidation as a magic bullet solution without looking at the wider context can therefore I believe, lead to really bad planning outcomes as is happening here in Melbourne.
Here is the full exchange:
Thank you for the article Peter. I am concerned however that Australian cities do face an increased congestion problem. Here in Melbourne the population is increasing by around 100,000 a year. In fact our infrastructure will need to be doubled in the next 30-40 years. The government's solution is to house this growth by means of urban consolidation, in this case large amounts of apartments close to railway lines. The idea is that people will use existing infrastructure; utilise the train or tram on their doorstep and car usage will be greatly reduced. The reality is sadly a bit more complex. Every new apartment is provided with a parking space for at least one car and many people utilise that space because while having a train on your doorstep is handy for some trips, it does not cover all of them by any means. So by building transport orientated development we are increasing car- usage in the inner suburbs and ironically as the focus is on creating origins rather than destinations along the public transport network, (i.e apartments rather than facilities and places of recreation etc) more and more car journeys are going to be needed as businesses and places of leisure are displaced by apartment building.
Peter Newman, Professor of Sustainability at Curtin University, in reply to #comment_739929">Mark Allen
Its not what happens. If you build up densities around stations the main thing that happens is that people use local services much more as well as the transit system. The whole area becomes more walkable and less car dependent. Transit services go up and more local economic activity comes to the area. The cars are mostly left at home and eventually some households get rid of them altogether. It would be much better to have fewer parking spaces available from the start but that is often driven by fearful councillors not wanting people to park on the street.
Its 'not what happens' in theory but there is a growing body of research to show that this is what is happening here in Melbourne. The high price of real estate is such that many of the services currently available in transport nodes are being displaced by residential development to the extent that walkability is being lost. I agree that nevertheless people living in apartments in the inner suburbs will and are making far less journeys by car than those in the outer suburbs, but when you take into account the large numbers of people living in these transport orientated developments, you are looking at an overall increase in congestion by the sheer increase in the volume of people. This is despite the fact that per capita car-use is decreasing. I am not against urban consolidation as long as it is not dictated to, as it is at present, by the market. There has to be a component of affordable housing in the mix or else the construction of new apartments only goes to gentrify the areas in which they are constructed. This forces people on lower incomes to the urban fringes where car use is almost essential. Also, 95% of new apartments constructed in Melbourne are one bedroomed and therefore aimed at a narrow demographic which puts additional pressure on the urban fringe for those people who want to start families etc. Unfortunately I believe that the "increased densities around stations" mantra is being exploited by developers (etc) precisely because it is too simplistic and that it hasn't been subjected to enough scrutiny. I recommend that you strike up conversation with Professor Peter Buxton from RMIT in order to learn more about Melbourne's urban consolidation woes. Thank you for your insights.
Peter Newman, Professor of Sustainability at Curtin University
I am not talking theory I am telling you what we have measured happening. I am aware of the discussions in Melbourne and the fear of density being generated. I dont see anywhere that those fears have actually led to what you fear.
Mark Allen in reply to Peter Newman:
Professor Kevin O'Connor from Melbourne university recently made a damning assessment of the way urban consolidation is being carried out in Melbourne, citing the Docklands as a prime example. This follows in the footsteps of a similar assessment by Professor Peter Buxton. I am not talking about my fears here. I am basing my assessment on what academics in the field such as yourself, are saying. I understand that your claims are based upon measurements but the parameters are changing all of the time as the apartment boom continues to accelerate. Of course those parameters also vary massively from city to city.
By coincidence, this article was published on the Domain website today: Low-income renters are being forced to Melbourne's outskirts with areas that were once affordable now out of reach.

Low-income renters forced further to the outskirts of Melbourne

"The biggest drops in rental affordability over the past five years in Greater Melbourne were in the east and south-east; in the Mornington Peninsula, Frankston, Latrobe and the Yarra Ranges municipalities, according to the Department of Health and Human Services rental data.

Melton, Casey and Greater Dandenong – areas traditionally seen as some of Melbourne's most affordable – also recorded a significant decline compared to the rest of Melbourne.

The analysis echoes a similar finding in 2013, which showed Frankston, Greater Dandenong and Casey registered the greatest decline.

The data from the DHHS March Rental Report shows that the majority of Greater Melbourne's 32 municipalities had less than 60 affordable rentals".

Because the apartment boom in Melbourne is aimed at people in the higher income bracket without any thought for affordable housing, suburban sprawl is accelerating. It is a massive oversimplification to say that increasing densities in the inner suburbs stops suburban sprawl. If it is developer driven, it increases it.
Peter Newman in response to Mark Allen:
The issue of affordability in TODs or redevelopment in general is a universal one. You can address it by requiring a certain proportion of social housing or by building more high density housing at lower cost. Many people, perhaps you are one, prevent this as they only want to see high quality high density housing. They have been very successful at stopping high rise in Melbourne especially. This means the rich are moving in and the poor out. It does mean that the rich are driving less, and this is why we are seeing peak car, but our cities are becoming less equitable due to the anti-high rise movement.


>

Mark Allen in reply to Peter Newman:

Very little of the massively overpriced high density in Melbourne is of high quality. Ironically the very few cases that I have seen of affordable housing have appeared at least, to be better quality, possibly because the architects had more to prove in terms of persuading planners and the community that affordable housing would not "detract" from the neighbourhood. If the standards of high density development in Melbourne were to be reduced any more, we would literally be building slums. Please do not assume that the high prices in Melbourne's apartment market translates into higher quality development. Property developers are using the urban consolidation mantra as an excuse to build high density, mainly for the overseas market and property investors. It is a build 'em quick, sell 'em high mentality. There is absolutely zero incentive for developers to market high density to people on lower incomes here in Melbourne and the investors that are being marketed to do not want prices to be brought down by cheaper units being built. Therefore I have learnt that urban consolidation can only work if a major component is, like you suggest, "social housing". I have also come to the conclusion that higher density development should not be constructed to such a scale that the character, heritage value and green spaces of our inner suburbs are adversely effected. I believe that greater emphasis should be placed on constructing European style medium-density town housing in the middle suburbs where many of the houses built in the 50's and 60's are coming to the end of their lives. There also needs to be a greater emphasis on increasing densities on the urban fringe by building TOD urban villages rather than low density suburbs (admittedly without the public transport but at least there would be an economic reason for it to come, even if it means waiting a few years). Finally we cannot ignore the issue of population growth. There needs to be an open and honest debate about how quickly our population should grow and whether slowing it would allow us time to plan more effectively as opposed to trying to keep up with accommodating ever increasing numbers. To promote urban consolidation as a magic bullet solution without looking at the wider context can therefore I believe, lead to really bad planning outcomes as is happening here in Melbourne.

Please hit 'newest' on the 'Comments' section to read the latest dialogue at: https://theconversation.com/dont-panic-traffic-congestion-is-not-coming-for-our-cities-45154