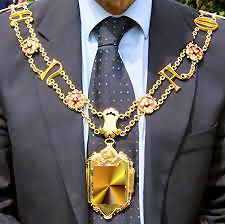 There was a fascinating pay-off in James Sinnamon's predictably unsuccessful bid for Lord Mayor in the recent Brisbane elections. In his "Courier Mail provides 'boring', yet unbalanced, coverage of Brisbane City Council elections"#main-fn1">1 (March 17-20, 2008) correspondence between Sinnamon and Emma Chalmers, the Courier Mail journalist responsible for much of that paper's election coverage, provides a valuable sociological tool for what it reveals about the media and politics.
Teachers, students, and citizens, take note.
Mr Sinnamon's dialogue demonstrates that the Courier Mail does not treat all candidates in an election equally.
In their defense that newspaper might say that equity and fairness are up to the formal process of the election and that newspapers just publish the news.
But some might say that it is the mainstream press that determines the outcome of elections, or at least, who is really in the running, which is not the same thing as who is actually running.
On page 11 of the Courier Mail of election day Saturday 15 March, journalist Emma Chalmers asked: "Have these been the most boring Council elections?"
In response, James Sinnamon points out that Ms Chalmer's coverage of the elections made them boring. He later says that he realizes he cannot hold Ms Chalmers responsible for everything that is wrong in the Brisbane Courier Mail's coverage of Brisbane council policy and practice, but, as he adds, he can only address these problems by asking the journalist questions, taking her work at face value.
Indeed, how responsible is Ms Chalmers for the quality of political analysis in her articles? In an Anglophone world of internationally syndicated political blanding, Emma Chalmer's writing is entirely appropriate. There is a theory (which seems self-evident) that media owners choose media editors and those editors choose the journalists in a self-perpetuating cycle of intellectual and political supineness#main-fn2">2.
If crucial elections are reported in an incredibly boring way, Mr Public will hold them in contempt, and protests about democracy and the information distribution monopolies will remain minimal.
Can others recognize these trends? For so many Australians, compared to television and sports, electoral participation remains a chore of mysteriously over-rated importance because, due to the destructive skill of mainstream media, this supremely interesting area which would normally eclipse Neighbours, since it is about real neighbours, comes across as if it does not concern anyone but a few blandly suited men, who have inexplicably risen to the top of the pile. In the case of the Brisbane Mayoral Elections, only two men in suits were given more than token importance. One looked as if he strayed out of a men's clothing ad, and the other, in shirt-sleeves, a salesman ready for the Saturday morning customers. Apart from these minor differences in style, there was little to tell them apart.
Yes, it was not the election which was boring; it was the exceedingly limited but repetitive coverage.
For this election contained a really new, important 'angle,' indicative of a fundamental desire for political and economic change. And that was that FOUR candidates, not just James Sinnamon, declared that they had policies against population growth.
Of course these candidates for a major policy change ran right up against the big vested interests in a business-as-usual outcome for the Brisbane Council election. Those vested interests are the property development industry and its upstream and downstream dependents, which include the Courier Mail. Many are grouped under the umbrella of The Australian Property Council. Such industries have chosen to structure themselves around continuously increasing population growth, without which most would not survive.
To this end they naturally prefer mayors and councilors who will not seriously challenge their objectives. "Can Do" Newman has been giving them what they want and telling Brisbanites that this is what Brisbane needs, for years now, in what the Property council of Australia describes as the "Council's high quality working relationship with the State Government" and "the cooperative relationship between the State Government and Liberal Lord Mayor Campbell Newman."#main-fn3">3
The other candidate taken seriously by the press, Mr Greg Rowell, a retired professional cricketer, and the ALP counterpart to Campbell Newman, has been employed by the Property Council of Australia as a 'senior policy advisor' since 2005, working "extensively with the State Government and Brisbane City Council." #main-fn4">4
The Property Council sent questionnaires to all the candidates, promising a later press release. The questionnaires were, not surprisingly, looking for supporters of more and more development, with fewer restrictions and fewer costs to developers.
Four candidates openly stated they opposed the unfettered development resulting from the turbo-charged population growth which blights Brisbane and costs ordinary people money, time and comfort, ruining amenity and the natural environment, raising the cost of housing, water and land.
Four candidates lined up to represent the side that opposes growth.
Yet Newman and Rowell were promoted as the only show in town through mainstream media's extremely boring treatment of this potentially riveting, not to say crucial, election.
Ms Chalmer's view of the Brisbane elections gives almost no coverage to anyone other than what she calls, the 'major contenders'. She writes, "we have an obligation to adequately scrutinise the promises being made by the major parties and major contenders." But not the major issues, apparently.
Democracy in Paris and in Brisbane: two different systems
Brisbane can't hold a candle to the recent mayoral elections in Paris. There the press treated respectfully a 27 year veteran street mendicant in the swish suburb of St Germain des près (6th arrondissment), and he actually retained 3.7% of the votes.

That is, at 577 out of 15,000, slightly fewer than James Sinnamon, who, with almost no publicity, achieved less than one per cent of the Brisbane vote.
The big difference for these two unknowns was in the attitude of the press and the public towards democracy and values over social and strategic position.
French mainstream media has nothing like the connections to property and population growthism that afflict Australia and other Anglophone countries. The French electoral system also permits many more parties and individuals to make a running.
This is perhaps not surprising in the country which symbolised a successful revolution by storming the Bastille in 1789, only one year after Australia became a penal colony for political prisoners of poverty. Child of the revolution, himself, politician and author Victor Hugo wrote Les Miserables, in which escaped convict, Jean Valjean, imprisoned for stealing bread, becomes Mayor by popular demand because he is so good and kind.
Here is how TFI, French television online, reported on the person and policies of Jean-Marc Restoux, street-dwelling candidate for the Parisien mayoral elections:
"Even if he doesn't have the political bearing, he has the rhetoric and the determination. His remarks are well thought out, his words are well-chosen, his ideas considered. [They quote him:] 'Today, in the 6th arrondissment, buildings are resold to luxury brand-names, rather than being made into public housing. There is nothing left here except luxury businesses'.(...). 'Exorbitant rents push old people out. We must, at all costs, maintain the local businesses, in the knowledge that wealth lies in their diversity', he exhorts, wishing 'to show another way to people' and to integrate into the social dialogue more people who, like himself, survive precariously . Among his ideas is one of encouraging people to mentor and assist people in difficulty. 'That those who are able to, assist the homeless by offering them a place to live with low rent and help with administrative tasks, providing a leg-up for them. It should not be forgotten that accidents in life can happen to everyone.' #main-fn5">5(My translation)
James Sinnamon's program#main-fn6">6 was not dissimilar, but received no similar interest from the Australian media of course.
A different land-use planning and housing system
At least in Paris property speculation is severely hampered by speculation and inheritance taxes and the state has an obligation to see that everyone is housed. This year it became possible to sue a European state if you are homeless. Paris does not have the insane problem of out of control development and mass immigration from other states and the rest of the world, albeit it does have a problem with family reunion and a stock of 'clandestins' which ebbs and flows with the seasons. Not only are citizens owed shelter by the State but so are any legally present immigrant workers. Population-building for the simple purpose of enriching land-owners would cost too much to publicly funded programs for ordinary citizens to allow it to happen. Paris real-estate does have a problem of its capacity to attract the rich, chic business and the corporations, which have an upwards impact on rents. But France and Paris ceased to pull down buildings to intensify development when they abandoned their costly policy of population numbers-building in 1973. Since then the accent has been on restoration and structural insulation. In fact, over the period 1973-1975, due to the pull-back by the state from the policy of expansion and intensification of development, many developers and builders went broke. Those who survived adapted to a relatively steady-state situation. No major influence in France developed power through population building in the past 35 years.
Australian information production, treatment, and distribution
In Australia a few semi-dynastic media owners have obtained from successive leaders what amounts to a license to control the distribution of most of the information in the country and to decide what will be treated as important and what and who will be sidelined or ignored.
Our political, legal and business figures depend on those media-organs for almost all their profile and influence. By providing the powerful with a voice, the media derives more power through their authority. From this arises a situation where the public has been educated to take seriously only candidates who have press profile. To gain that profile, public figures (with the possible exception of notorious criminals) are generally notable for saying nothing which will make the media look upon them unfavourably. This seals the situation where the media confers authority upon certain ideas, individuals and industries, in a rim of brilliant limelight, whilst casting a shadow over most of the rest of the planet and its people, plants and animals.
This might not be so awful, were the media merely a dynastic system, ruled by variously colorful or petty kings. The problem is that the media is a monster network of corporations of which newspapers, television, radio and digital media are only the face and mouth. Behind this public façade are financial, land and commodity interests permeating every facet of human enterprise. Perhaps the most fundamental and far-reaching of these interests is the property development empire that the great bulk of Australian print media is intimately involved with.
Whilst many readers probably are aware that newspapers carry huge amounts of real-estate adds, and those readers may assume that those papers are therefore reliant on the patronage of property marketers, few realize that the situation goes much further even than this.
The fact is that Australian newspaper corporations now own and control the bulk of Australian property marketing on an international level. Our newspapers do not rely on getting advertisements; to a large degree they control the Australian portal to the entire world property market because they control the distribution and diffusion of information about this market and for several years they have been in the business of actually marketing the property market itself at local, national and global level.
This has been made possible on a level never previously conceived of due to the global Internet, through property dot coms like www.realestate.com.au and www.domaine.com.au, but also through very rapidly converging and mushrooming of industries and professions across government and private sector, so that we have, for instance, on the one hand, at the Federal level, the National Foreign Investment Review Board (NFIRB) positively facilitating foreign investment in local real estate and facilitating purchases by temporary immigrants for high turnover, and, on the local level, realtors touting local property internationally with the assistance of privatised migration agents and local solicitors, and at State level (where land use planning is controlled), organizations like the Property Council of Australia (APC), closely involved with determining government policy.
In a document called its "Report Card," summarising policy, the APC demonstrates nationally coordinated planning and international objectives, and massive reach for political power in every area of Australian politics. It is clear from this report that the APC believes it is responsible for major press articles and detailed government policies in areas of tax, planning, trade regulation, and international borders (to name just a few big areas). What is still not clear is whether there are any direct business links to media ownership or control. #main-fn7">7,#main-fn8">8
With knowledge of the evolution of this system of corporatised government and media, one finds oneself wondering if the Australian Property Council (and its dependents, allies and similars) run Brisbane (among other states) and the Courier Mail helps them. Unless it is that the Courier Mail (News Ltd/Murdoch) runs Brisbane and the APC helps it. If this is the case, with the entire city and region given over to aggressive property development, one cannot help but wonder if any real government or citizens remain, or whether the whole Brisbane region (and indeed Australia) has simply been transformed de facto into privately owned, publicly managed real-estate, inhabited by renters and rate-payers with no more real say in government than feudal serfs.
I should conclude by saying that I do not think this situation is hopeless. I do not for a minute believe that the property development lobby groups and the media are consciously homogeneously malevolent forces. What I do hope is that, by bringing the impact on government and the environment of their perseverative success to public notice, I will stimulate a conscientious response to solving this problem. It will take serious electoral coverage and voter involvement on the one hand, careful government and law-making, and serious cultivation of overlooked principles of ecological and democratic well-being by the property, finance and media industries. For the good of Australia and for the good of the world, the Australian property industry and its dependents, must turn off their overly successful money-making machine and start to plan for the winding down of business to one of consolidatory long-term infrastructure maintenance in a consolidated democracy. It is time to stop growing bigger and taller. It is time to grow up and become responsible and kind.
Footnotes
#main-1" id="main-fn1">1. See candobetter.net/node/371
#main-2" id="main-fn2">2. "The House of Representatives Select Committee on the Print Media report, News and Fair Facts The Australian Print Media Industry (March 1992) acknowledged the importance of editorial independence, but rejected calls for legislative requirements for mechanisms to support it." Kim Jackson, "Media Ownership Regulation in Australia," Analysis and Policy, Social Policy Group, Parliamentary Library, Australia, http://www.aph.gov.au/library/intguide/SP/media_regulations.htm
#main-3" id="main-fn3">3. pcalive.netattention.com.au/act/page.asp?622=280779&E_Page=17720
#main-4" id="main-fn4">4. www.qld.alp.org.au/01_cms/details.asp?ID=37 as retrieved on 16 Mar 2008 19:26:19 GMT.
#main-5" id="main-fn5">5. See tf1.lci.fr/infos/elections-municipales/0,,3721508,00-clochard-qui-voulait-etre-maire-.html
#main-6" id="main-fn6">6. See candobetter.wikispaces.com
#main-7" id="main-fn7">7. In its report card, which summarises policy, demonstrating nationally coordinated planning and international objectives, and massive reach for political power in every area of Australian politics. It is clear from this report that the APC believes it is responsible for major press articles. What is still not clear is whether there are any direct business links to media ownership or control. www.propertyoz.com.au/PowerHouse2010/Congress2007_Reportcard.ppt
#main-8" id="main-fn8">8. In its online policy publication, "Powerhouse 2010 advocacy priorities, 2006/2007", www.propertyoz.com.au/PowerHouse2010/Congress2007_Reportcard.ppt, APC National President informs members that "In our tenth year as the Property Council, your association's political influence continues to grow and pay dividends in advocacy wins. 2006/2007 sees a big focus on economic development, infrastructure, tax and cutting red tape." The claim is borne out in this remarkable document, which indicates that the APC takes responsibility for stimulating various state governments to engage in what the many environmental and democracy activists would call extreme levels of development, debt and population growth.
Here are some extracts:
"Governments will cut property taxes when presented with persuasive arguments for economic growth.

Over the past two years the Property Council negotiated close to $1.7 billion of property tax cuts with state Labor governments. The Property Council's goal is to increase the tax savings pyramid every year.

"Kick starting the growth debate

Ten years ago, urban strategies, economic development and infrastructure were off the agenda. Now they will dominate political debate for the next decade"

"Long term growth strategies

After months of lobbying, the Sydney metro strategy has been released incorporating three quarters of our recommendations, along with draft plans for other regions and key regional cities."

"Plan to Deliver Melbourne 2030

The Property Council stepped in to fill a policy vacuum in the Melbourne 2030 debate by releasing the discussion paper, Plan to Deliver Melbourne 2030. We are now in discussions to make these recommendations a reality."

"Melbourne 2030 demonstration projects"

Melbourne 2030 gained momentum after the Victorian Government agreed to Property Council calls for the development of demonstration projects, such as the Dandenong Transit City."

"Increase use of borrowing

The Victorian Government almost doubled borrowings to deliver much needed infrastructure. The Government's recognition of the benefits of sensible borrowings comes after years of campaigning from the Property Council."

"Land Tax thresholds increased

The Property Council has ensured that the State Government honour its commitment to increase land tax thresholds for individual land tax payers in line with rising unimproved values, saving private investors hundreds of thousands of dollars in land tax each year."

"Water reform

Representations, submissions and public comment by the Property Council have resulted in the State Government acknowledging the need to reduce the considerable water and sewerage infrastructure backlog and undertake structural reform of these council owned businesses."