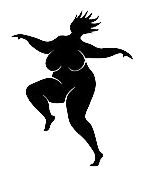 From the Minister for the Aged:

#B4E6FF;line-height:120%;"> "The proportion of international nurses who we bring into Australia each year on 457 visas is comparable to the proportion of nurse graduates who find themselves unable to find work. Seriously, how are Australian nurses meant to transition from graduate into experienced nurses if the opportunities to work, experience and refine their skills are not available to them? It is wrong and foolish and short-sighted that Australian nurses are not given employment priority." (Kelvin Thomson)
On 14th June Kelvin Thomson will be speaking at a forum on population which nurses are welcome to attend. Click here for more information.
Illustration photo is used by a real agency.
Illustrations and commentary from candobetter.net. Although this article comes from a petition, (which already has 27,222 supporters) the article explaining it, by Esther Inglis of Brisbane, Australia is fantastic. I would only add to it that it is not just graduates who are suffering. This rort and scandal needs to be blown out of the water in Australia. The absolute shamelessness of careerists currently running hospitals all over the country, who dump on their colleagues and on students merits that you cut dead most people in hospital management on suspicion that they are part of this outrageous behaviour towards ordinary RNs and trainee nurses. Hospitals and managers are getting bonuses for bringing in foreign nurses and getting them to sign up with universities to do Masters and Phd's in nursing at great expense to the immigrants and enormous cost to wider Australian society. And while this is going on many excellent nurses with years of experience are now unable to find work. They cannot afford to compete with cashed up professional immigrants for post graduate university courses that have become quasi-mandatory to get some short term job in nursing. And, as imported nurses sit at their desks and do full time higher degree courses just in order to keep their positions and fulfill their contracts, the wards are filled with new rapidly trained kinds of 'care-workers', and a few overworked Division 2s, doing jobs that real RNs once did. Can this be good for anyone? Tony Abbott complains about the cost of health care, but he has nothing to say about this - naturally. I really don't think it is necessary to add that I have nothing against foreign nurses, however I will. What I am against is destroying the reasonable expectations of employment of nurses born here. It is so cruel, unnecessary and shameful. The unions are doing nothing, nor are the schools of nursing; they are just shamefully taking the money for membership and courses, like the cowards they are. So try signing this petition and send it around everywhere.