Santa Claus is now in gear
To punctuate our living year.
He has a lot of jobs to do,
including a trip to Humpty Doo.
He was his own boss til 2002
It had been like that since toy trains were new.
But Toyland Corporation wanted a share
Of his global market reaching everywhere!
Santa acted on bad advice and sold the lot
He really didn't care a jot
For monetary rewards
Which the boss could get with much lower awards,
As workers slaving all over the world
Earn much less than at the Pole we're told
So many changes came to bear
Santa was nearly pulling out his hair!
His polar elves stood to get the sack
But he held fast to them as they had the knack
Of making toys beyond compare,
They truly had just so much flare.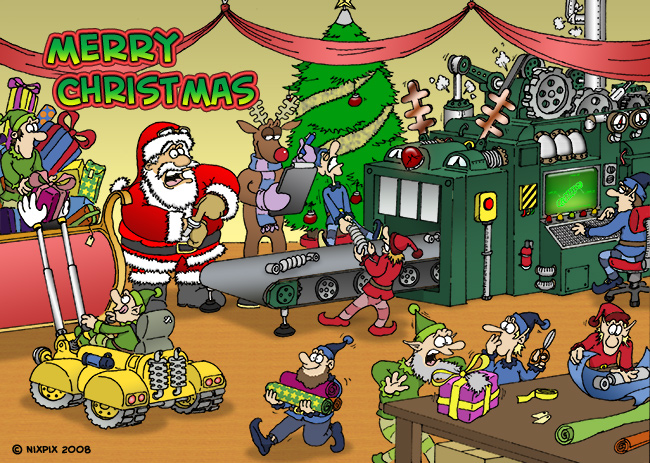 So was it good or was it bad?
Or was Santa really "had"?
He works so hard with his staff of elves
He was told they would have much more for themselves,
But as they're paid in toys, not money
The whole thing seems just terribly funny!