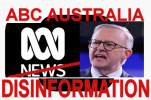 Hersh, one of the most famous and respected journalists in the world, has just published an investigative report showing that the United States, in cahoots with Norway, conspired and executed the destruction of Nordstream2.  The United States, Norway (and investors in Norway petroleum) were the obvious immediate beneficiaries.  See Seymour Hirsh, "How America Took Out The Nord Stream Pipeline," Substack News (8 Feb 2023) https://seymourhersh.substack.com/p/how-america-took-out-the-nord-stream.  Instead of reporting this, Australia's ABC News, an Australian government production, dredged up a distraction piece purporting to show that Vladimir Putin probably signed off on the MH17 missile incident (17 July 2014) despite there being no obvious motive.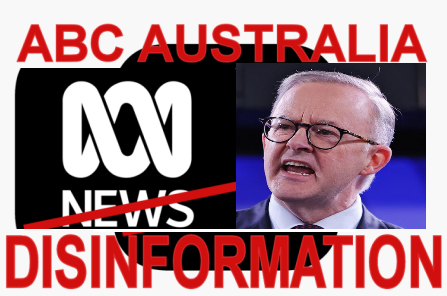 Seymour Hersh is the journalist who revealed the truth behind the My Lai Massacre in Vietnam  where between 347 and 504 unarmed people were  murdered by US soldiers in 1968. He is rightly respected, trusted, and world famous.
Even major US News outlets have covered his report on Nordstream 2 sabotage, albeit with flimsy Washington denials that try to paint Hersh as incompetent.  See, for instance, Cailtlin Doornbos and Samuel Chamberlain, "Pulitzer winner Seymour Hersh claims US Navy behind Nord Stream 2 pipeline explosion." (Feb 8, 2023.)  https://nypost.com/2023/02/08/seymour-hersh-claims-us-navy-behind-nord-stream-2-pipeline-explosion/.  Reuters, "White House says blog post on Nord Stream explosion 'utterly false." https://www.reuters.com/world/us/white-house-says-blog-post-nord-stream-explosion-is-utterly-false-2023-02-08/  Well, Washington would say that, wouldn't they, even though they constantly forecast the destruction of the pipeline.
Instead of reporting on this incredibly important revelation, the Australian ABC dredged up a distraction piece purporting to show that Vladimir Putin probably signed off on the MH17 missile incident. This was backed up by the Australian Prime Minister, Anthony Albanese, giving a speech damning the Russian Government.  This is the man who has lied about trying to help Julian Assange.
How dare the Australian Government treat Australians in this way. 
Although we are aware of the absolute pro-Washington bias of the Australian ABC in reporting matters of war and just about everything else, this even took our breaths away.
We are disgusted.
We can only suppose that generalised rises in the cost of living (because of land-price rises) in Australia, and debt, have contributed to such job insecurity among journalists, even those employed by the government at the ABC, that they no longer dare diverge a millimetre from the scripts delivered to them by the nameless elites who dominate the information wars. Financial insecurity is not the only pressure on institutional journalists, of course.  Journalists world-wide are now threatened by prosecution under the United States Espionage Act (1917) comporting high risk of extradition from any US-friendly state, a military-dominated kangaroo court, and indefinite imprisonment in the United States.
It is gob-smacking to see these so-called journalists deliver daily litanies of nonsense with straight faces.  Every so often a shadow of worry seems to cross some of their faces, but they continue professionally, like good students of Goebbels, to tell us baleful lies, at increasing risk of leading us into World War 3.
The petroleum-economic dynamics of this situation are that Germany and most of Western Europe initially lost access to a long-term supply of cheap Russian gas after they slapped sanctions on Russia at the beginning of the Ukraine war in 2022. Germany, as the industrial capital of Europe, was particularly hard-hit.  The United States, which openly wanted Europe to stop using Russian gas and buy shipped LNG from the United States, had constantly pressured Germany not to cooperate with Russia in bulding Nordstream 2, which had guaranteed the efficient delivery of Russian gas to Europe, direct to Germany.
Although Europe had apparently observed US and EU sanctions against Russian gas, they were actually buying it at gouging prices second and third hand from other countries that continued to import it. They were also buying US LNG at prices estimated to be four times the purchase prices within the United States.  French President Macron even had an audience with US President Biden in 2022 in an unsuccessful attempt to get the export price reduced. Additionally, the US supply of gas via ships to Europe is woefully inefficient and inadequate.  Gas is lost during the voyage because it can escape through storage containers. There are not enough ships, and there are not nearly enough ports to receive the gas in Europe.
It is generally thought that the US wanted to physically destroy the Nordstream 2 Pipeline because Germany was experiencing increasing political and popular pressure to re-open the pipeline, due to its crashing economy and the suffering that winter would produce for its citizens and businesses. A theory is that the United States treats Europe as an economic competitor and wants to reduce its economic viability, and has used the opportunity to get European businesses to move to the United States. Biden's recent policies confirm this impression. See "European industry pivots to US as Biden subsidy sends 'dangerous signal'," https://www.ft.com/content/59a8d135-3477-4d0a-8d12-20c7ef94be07 and Wen Sheng, "EU faces rising economic peril, as US dictates all terms,"Oct 23, 2022. https://www.globaltimes.cn/page/202210/1277777.shtml
Although the people of Germany, including German industrialists, were the losers, bizarrely the German government has not released the Swedish Government's report of its investigations into the Nordstream 2 blasts.  Of course that makes it seem all the more likely that the report would confirm Seymour Hersh's findings.
Moments after the explosions destroying Nordstream 2, the then UK Prime Minister Liz Truss sent a text message to the US Secretary of State, Anthony Blinken, stating, "It is done." See, for instance," 'It's done': Did Liz Truss text Antony Blinken after Nord Stream attack?" https://mmnews.tv/its-done-did-liz-truss-text-antony-blinken-after-nord-stream-attack/
The hallmark of fake news is to attack the messenger, rather than supply contrary evidence. The US and Australia could have published documents from the Swedish and other investigations of what really happened to Nordstream 2.  They could have argued their case coherently.  Instead, they have just emitted a lot of noise, aiming to confuse, whilst Australia's ABC has simply invited us all to look the other way. 
What cowards our 'official journalists.'