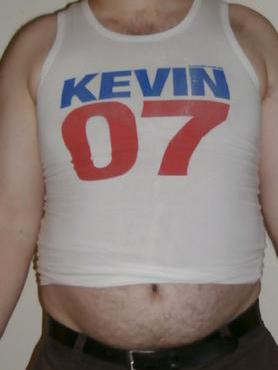 If Gillard is not a rehash of the hollow Rudd, who hoodwinked us into the false hope of the 2007 pork barrelling and spun that hollow 2020 Summit; Gillard's absence of maxims and deadlines for Australia's population/immigration targets only confirms voters ought to realistically presume more of the same.
Tony only wants to stop the boats. He is quite happy for the other 99% arriving by plane to keep coming.
Ordinary voters need to detox from this election bender. Only the political parties, their advertisers and their media allies stand to benefit. Like the pubs and clubs that own the pokies, they control the outcome and the punters lose.
Voters need to stop hoping things will improve under either LibLab party. After 21st August, we won't enter a new era. It will be more of the same. The media phasing will run to formula. First they'll flog reality TV labelled as 'Decision 2010', then there'll be celebration and paralysis by analysis, followed by a month of new government honeymoon hope, before inevitable criticism returns and the eggs start flying again. [I wish that bloke waiting in the Canberra café had been a better shot!]
If only voters for once would accept that after the election things do not improve either way. If voters vote non-LibLab for genuine change, there is a slither of hope that voters may get what they wish for - 'change'.
But who else is out there? With such a political vacuum, why are there so few choices, so few alternatives, so few leaders? The LibLab's have their oliogarchic system sown up with their donated millions providing campaign supremacy, their safe seats, their gerrymanders, the electoral system's prejudice against newcomers and small players, and the mainstream media bias allowing only the LibLabs their time in the sun.
So we cop the same old LibLab pendulous crap. In living memory is has been Holt > Gorton >McMahon> Whitlam > Fraser > Hawke > Keating > Howard > Rudd > Gillard... All LibLab. All like tired re-runs of M*A*S*H* once the ratings finish.