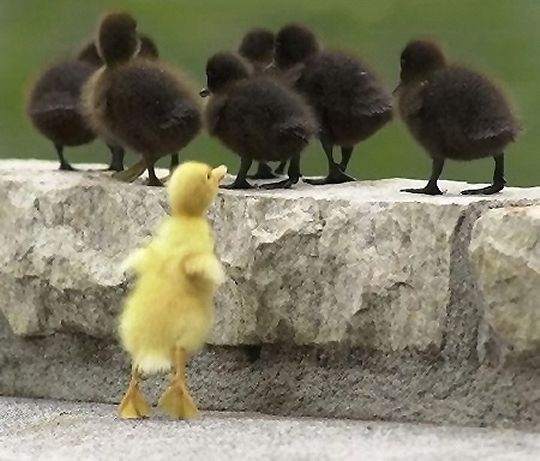 'Laboral'* invitation of hoards of foreign populations from 'contra-cultural' societies is directly displacing the lesser numbers of traditional Australians (those born here and with traditional ancestral origins in Australia). It is a repeat of British colonisation of Australia that directly displaced Australia's Aboriginal people. It is what the Dutch immigrants did to the native South Africans under Apartheid. It is what the Chinese immigrants have done to the indigenous Fijians.
It is immigration history repeated!
The Laboral policy of immigrant favouritism is 'reverse racism'. It is discriminatory against local people and their traditional way of life, their values and their rights. It is a form of 'cultural treason' against the incumbent population.
Then when an immigrant gets into a position of influence (management, politics) favouritism to the immigrant's countrymen and women is ignored by Australia's anti-discrimination laws. Australia has one rule for immigrants, another rule for traditional Australians who feel unjustly targeted by the various laws that favour immigrants. These laws treat traditional Australians as if we are inherently racist. But by such favouritising and by immunising immigrants from racism rules, Australia's anti-discrimination laws have become a passive form of reverse racism.
The tragedy to all parties (locals and immigrants alike) is that the unjust discrimination felt by traditional Australians is causing local disaffection, understandably. But what conveniently goes unmentioned by supporters of cultural immigrants to Australia, is the aggressive intolerance of foreigner cultures by the countries of origin of many Australian immigrants cultures - Indian intolerance of Christians and China's intolerance of Falun Gong are classic examples.
Traditional Australian are feeling marginalised in their own native country. That disaffection and sense of injustice is steadily converting tolerant easy-going Australians, like myself, into angry resentful protectionists. The vocal outrage is perceived as racist, but it is an early cry for justice by disaffected locals. Reverse racism risks inciting reactionary racism. It throws civilised tolerance out the window and descend humanity into its primitive mode of protecting its own clan. It is a slippery slope.
Once reactionary discrimination takes a cultural hold amongst a local population united against a perceived threat of invading immigrant culture, local attitudes become entrenched. Human history has many stories of such and many quite recent and close to home.
One shouldn't have to sign a declaration of accepting cultural diversity of foreigners if that cultural diversity is open ended without parameters and that policy does provide for Australian cultural values and standards to prevail. Yet it has become standard policy for Local and State governments to mandate all public servants comply with accepting cultural diversity - willy nilly!
I shouldn't have to speak Mandarin to get a job in North Ryde. Immigrants should though have to accept Australian values and social standards by living in Australia - equality of women, free speech, reward based on merit (no chronyism), fair pay for a fair day's work (no slavery), highs standards of hygiene, etc.
Australian social values and standards were once common sense and taken for granted, but with so many arriving with different values and standards, Australia has got to the point of needing its social values and standards protected in legislation - an Australian Values Act.
Cronulla in 2005 was a warning to governments. Heed it and curb the immigration and listen to us locals! Yet in the government of our modern society, especially across Australia, members of parliament are naive, and untravelled idealists who invariable tow their Party's line and whom hold no experience or qualifications in sociology. We are ruled by incompetents of dangerous naivety.
---
*
Laboral
is the hybridisation of the Australian Liberal Party and Labor Party, which over decades have become so closely aligned ideologically as to be indistinguishable. Both are positioned Centre-Right, growthist and seek popularism. Each has lost any long term vision for Australian society. Together they have been reduced to factions of tired 20th Century industrial 'boomerism'. They recruit career short-termers typically legalese types. Only by the comparative popularism of their leader of the moment does each Laboral faction take alternate turns of government at Federal and State level. Whitlam and Fraser were ideologically aligned and Turnbull could have had a bet each way.