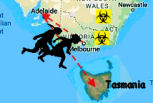 The girls needed a break. The university term had just finished and so had "lock-down". Students, Isla and her two housemates, Chloe and Emily, were anxious to escape Melbourne. Emily's friend Olivia who was studying at Adelaide University had been trying, for more than a year, to entice Emily over for a visit, and this seemed the opportunity. Of course all three girls would go over together and, as they all yearned for a seaside experience, after spending so much time in their rented inner suburban house, they booked into an apartment for five nights in Glenelg, not far from Emily. It would be great! They could go for walks along the beach every morning!


It was a very dull, cold, day when they left for Adelaide. They all felt both relaxed and excited. It had been a long term of study, and the first lock-down had been very stressful. University social life had been virtually non-existent since before Easter, with "social distancing", and then, for Isla, episodes of self-isolation, when travelling from Melbourne to her family in Hobart and back.
It was marvellous to get away and be on the open road! It felt almost as though normality was settling over the pandemic-stricken state. They stopped in Ballarat for a coffee, not sitting down in the cafe, as they would normally have done, but taking their drinks in disposable cups, each with a treat from the bakery, to a nearby park. Isla was in high spirits and, as the apricot filling of her danish pastry registered on her taste buds, she had an allover feeling that things would be OK.
They arrived in Adelaide the same day, just on sunset. Their GPS took them through the now lit up streets of Adelaide, to their accommodation in Glenelg. The accommodation was somewhat bizarre, in that it looked quite conventional as part of an old but well maintained brick house, but there was only one rather minimal sofa and low rafters in various inconvenient places, so they had to bend over to make their way from the living room to the kitchen and to their bedrooms. The establishment was run by an elderly couple who had a ten year old daughter. Unsolicited, the woman, who was probably in her mid sixties, gave them a long explanation of her in vitro fertilisation (IVF) treatment at an advanced age, resulting in a degree of fame and a much yearned-for daughter. She even showed them an ancient magazine featuring an article about this event! After such a long drive, the girls actually longed to unpack and relax, so were grateful when Samantha finally said good night, leaving six slices of bread for their morning toast.
That first evening, the girls took it in turns to lie on the sofa in front of the television, with legs dangling over the edge. The other two lay on the floor, on sleeping bags they had brought, in case they needed to sleep in the car. Such is the lottery of booking accomodation on the Internet!
The next morning they met Olivia, a third-year architecture student who, it was clear, had very much missed her former Bendigo school mate, Emily
In Adelaide it was possible to do far more than one could in Melbourne, where galleries, theatres, cinemas, and many restaurants, were closed, but in Adelaide there was some theatre and they took the opportunity of seeing The Book of Mormon as well as visiting wineries and galleries.
They had not been taking much notice of the news, as they were on holiday, and did not want the be continually brought back to reality. One day, though, their leisurely breakfast was interrupted by a knock on the door. It was Samantha, with her daughter Ellen by her side. Samantha was prone to histrionics and, in overly dramatic terms, conveyed to the girls that Melbourne was going into a second lock-down! The girls greeted this news almost with amusement, but Samantha was frantic. She was under the illusion that the girls had to return to Melbourne before it was locked down, or they would not be able to return at all! Isla reassured Samantha that they had the situation in hand and would still probably be leaving on the allocated day.
After Samantha and Ellen left, the girls started making plans. This lock-down did change things, but they knew they were not locked out of Melbourne. In fact, this was their opportunity to escape being locked in!
Did anyone want to return to Melbourne? Definitely not! Isla decided on the spot to return to Hobart and continue the next term of her course online, until Melbourne was unlocked. After all, she would be doing the course online, anyway, if she were in Melbourne. The year had been so disrupted, with cancelled placements and very few physical meetings with her fellow students and lecturers. She went online and booked a flight from Adelaide to Hobart, on the day they would have returned to Melbourne. Emily would return to Bendigo and Chloe would return to Shepparton. They had come over in Emily's car and Emily would drive Chloe home to Shepparton, before returning home.
They made the most of their last few days in Adelaide. On the day of their departure, Emily drove Isla to the airport, and then continued with Chloe back to Victoria. The parting at the airport was quite emotional, as none of them knew when they would return to the house that, together, they had called home all year.
Isla had a three hour wait for her flight, but once she was in the departure lounge, she relaxed with a course-related book she happened to have brought with her on important minerals in root vegetables. Her phone was charged so she was entertained. Two hours after takeoff, Isla was collecting her luggage from the carousel at Hobart Airport. Her sister, Bea, was waiting for her, and she was overcome with relief She had not realised how stressed she had been over the past few months, but now she was back to normality. It was was as though she had come from a different country!
They pulled into the driveway of their suburban Hobart home, overlooking the Derwent River. As one of her relatives once said, "You don't live in Hobart unless it's in a house with a view!" This had seemed a terribly privileged and amusing thing to say at the time, but now she appreciated the somewhat isolated privilege enjoyed by Tasmanians. She raced inside to be greeted enthusiastically by Terence the sheepdog. They both rolled on the carpet in delight at seeing one another. She and Bea debriefed for the rest of the afternoon until their mother, Kate came home from work.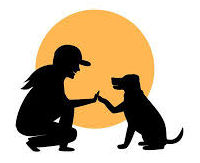 The rules in Tasmania for a person returning from interstate were self-isolation for 2 weeks. Isla was resigned to this, and she did not really care, as she knew at the end of those two weeks, that she would be free. The Tasmanian Government had kept its population safe, and for this she was forever grateful.
When the two weeks were up, Isla stepped outside and headed towards the yacht club. Solitarily, she strolled along the beach. Never before had the water looked clearer, the sky such a pure blue, and the quiet of the morning enveloped her, at the same time seeming to give her space to expand her consciousness.
Epilogue:
This is Australia in 2020. The quality of life is different in each state and bad luck for you if you are in the wrong state. Isla was lucky to escape Victoria, as there are now few freedoms for its inhabitants, due to the Covid 19 virus raging through the state. Other states had all but eliminated the virus, but things went badly wrong in Victoria, and this has put other states in jeopardy. It will be a long time before the people of Victoria can actually fully occupy and enjoy their own state and their own country.