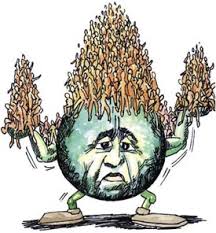 Pope Francis needs to be praised for calling for an "ecological conversion" for the faithful in his sweeping new encyclical on the environment. "Each year sees the disappearance of thousands of plant and animal species which we will never know, which our children will never see, because they have been lost forever," he writes.
In a draft of his encyclical on the environment , Pope Francis says that the world could see the destruction of entire ecosystems this century without urgent action on climate change. He makes direct connections between our "throw-away culture" that pollutes and degrades the environment with how our society discards those "excluded" from the global economy, exploits workers, harvests human organs, and traffics in people.
The release of the Pope's 184-page teaching letter on the environment is being seen as the moment when the leader of 1.2 billion Catholics threw the Church's support behind the climate movement. 2
The Pope backs scientists who say global warming is mostly man-made and that developed countries have a particular responsibility to stem a trend that will hurt the poor the most. However, the Pope is being intellectually dishonest and evasive by rejecting suggestions that population control would solve the environmental crisis, saying instead the problem is one of "extreme consumerism".
But, contradictorily, he also claims that: "In the face of the so-called culture of death, the family is the heart of the culture of life." And, "Since everything is interrelated, concern for the protection of nature is also incompatible with the justification of abortion." 1
Population "control", or less harshly, family planning, is far removed than a "culture of death" but of spacing pregnancies and avoiding unwanted ones. It doesn't have to mean abortion, but the use of contraceptives! He's equating "population control" with "abortion"?
Overpopulation is often the cause of poverty,and environmental degradation.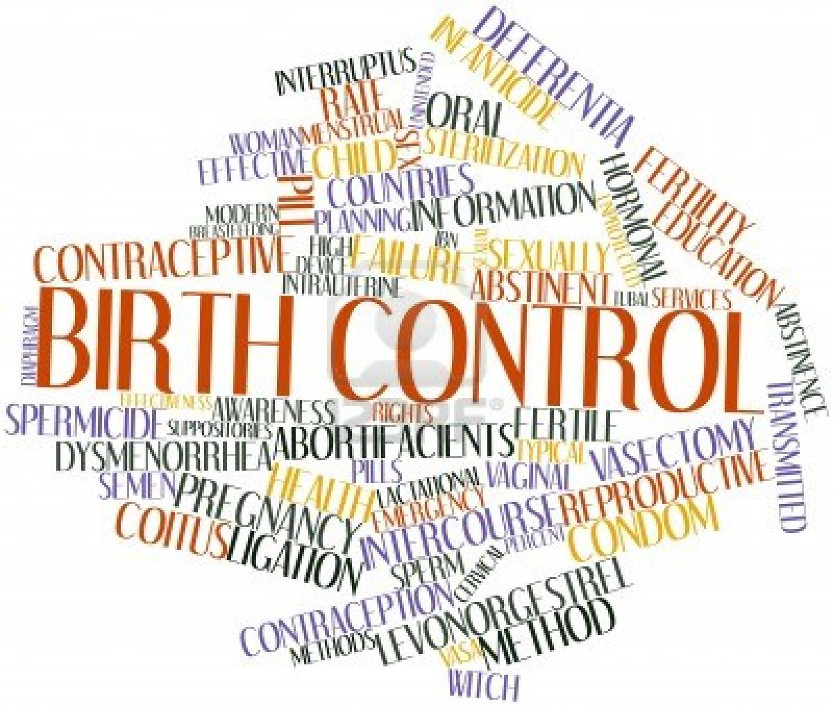 The Pope does not acknowledge that the Catholic Church has contributed to these environmental and social justice problems by its irrational and adamant opposition to responsible family planning.
So, if we will all switch off excessive lights, reduce the use of paper, plastic and water, separate trash, practice car-sharing then global population can keep overshooting natural limits with impunity? While we may individually reduce our impact on natural resources and waste, in absolute terms anthropogenic greenhouse gas emissions will still keep rising due to exponential population growth!
Pope Francis still defends the Church's opposition to contraception. He's being enlightened, but at the same time directing the blame for over-consumption on the "wealthy" nations. Disingenuously, he's ignoring the impoverishing and destructive impacts of overpopulation.
Pope Francis goes on to acknowledge that "attention needs to be paid to imbalances in population density, on both national and global levels" . Apparently, then, it is not a surplus of babies that is the real problem, but where they are born.
Overpopulation is certainly not the sole cause of our environmental crisis, but there's no question it is a significant contributing cause, and a rapidly expanding population will only exacerbate our environmental problems. 2
Improved access to contraception must be an integral part--albeit an essential one--of a larger effort to improve health and well-being in the developing world. 4
References:
1 http://www.smh.com.au/environment/global-warming/10-key-excerpts-from-pope-francis-encyclical-on-the-environment-20150618-ghru2s.html
2 http://www.abc.net.au/am/content/2015/s4257987.htm
3 http://www.csindy.com/IndyBlog/archives/2015/06/18/popes-green-cred-marred-by-family-planning-remarks
4 http://www.huffingtonpost.com/robert-walker/the-papal-encyclical-taki_b_7612890.html