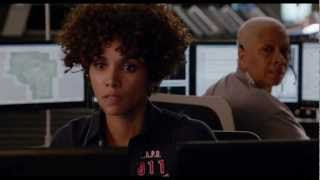 This article is a review of a blockbuster movie. The article makes political comments about a dominant genre in United States productions and about how little choice there is in Australian cinemas these days. Candobetter welcomes debate on the paucity of cinema available in Australia.
The call stars Halle Berry, Abigail Breslin, Michael Eklund and was directed by Brad Anderson.
My expectations with this movie were not high, but I did enjoy it, despite its ugly subject, and I thought it was well-done, well acted and innovative - for a blockbuster.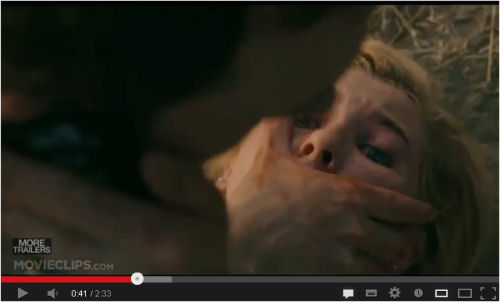 Lack of Choice in Australian Cinemas
I finished up going to see it because there was nothing on at the local cinema - indeed, all over Australia - except overblown US-sourced blockbusters. Even the so-called art-house cinemas have the same pathetic range lately. However, I wanted a stimulating but not too intellectually taxing night out. The only remotely promising title seemed to be "The Call".
I checked out the reviews and they were universally poor. I watched a trailer and thought the film looked better pitched than your usual schlock. So I went to see it.
I don't agree that it degenerates at the last part (as suggested in another review). The change of role for the 911 attendant is innovative but not illogical. Indeed it is morally logical and makes a good story. I must admit that I like to see women fight back against sexual aggressors and ridicule them. There are far too many schlock films where the women submit pathetically to their fate if no beefy 'hero' turns up to rescue them.
There were logical faults in the earlier attempts to trace the kidnappee in the trunk of a car, but suspending belief was not difficult. I found the exploration of techniques to draw attention to one's plight in a car boot interesting and potentially useful. Unfortunately so will real-life predators.
What does this genre say about US politics?
These kinds of movie also strike me on another level of poltical metaphor. I find it interesting that the United States produces so many movies (many inferior and some superior)like this where citizens are portrayed as beset by wolves among their own flock. All the while the politics of savage capitalism wage war on the ordinary citizens but the mainstream art forms convince citizens to distrust each other. Encouraged to be remote from their larger political processes, Americans have been refocused onto bogeymen, like so many children, and this focus seems to give rise to an unusually large number of real-live-bogeymen, possibly with life imitating the kind of art this movie represents.
I would prefer a much wider range of lateral thinking type mysteries and thrillers than are provided these days to Australian cinemas by almost exclusively US-sourced material. I do get really sick of psychopathic killers and cop plots. There are so many other things in the world that these genres totally ignore and art is much poorer for it.
However I will give this movie a 4.5 out of 5 considering the dross among its competitors. My bloke, who I dragged along with little consultation, also found it reasonably entertaining.
On reflection I would give the recent movie about Abraham Lincoln a 9 out of 10 - so that shows that I apply different measures for different kinds of movie.
I am posting this movie review on candobetter because, when I tried to post it elsewhere, I became sick of having my phone number and address demanded before my post would be accepted. My excuse for posting this bit of lite-review stuff here is that I do make some broader political comments and because I like the way candobetter.net doesn't try to make money out of contributors. And, why did I originally bother to write anything at all about it? Because I thought that critics were unfair to the movie and it cost me little to redress the balance. In the scheme of things, how important is this?
Not very.
Details of production
Directed by Brad Anderson; written by Richard D'Ovidio, based on a story by Mr. D'Ovidio, Nicole D'Ovidio and Jon Bokenkamp; director of photography, Thomas Yatsko; edited by Avi Youabian; music by John Debney; production design by Franco G. Carbone; costumes by Magali Guidasci; produced by Jeff Graup, Michael J. Luisi, Michael A. Helfant, Robert L. Stein and Bradley Gallo; released by TriStar Pictures and Stage 6 Films. 1 hour 35 minutes
WITH: Halle Berry (Jordan Turner), Abigail Breslin (Casey Welson), Morris Chestnut (Officer Paul Phillips), Michael Eklund (Michael Foster), David Otunga (Officer Jake Devans), Roma Maffia (Maddy), José Zúñiga (Marco) and Michael Imperioli (Alan Denado).