(image: cleared land of what used to be Haig Street Primary School, Heidelberg Heights - sold for $16 m for multi-storey developments)
The price of local children gaining access to public education within walking distance from their homes in Heidelberg Heights just got sold for a price tag of $16,000,000.
One hundred and eighteen new double story dwellings will attract families with children who will require access to schools. Due to the nature of "planning" in Victoria, students will be forced to travel further, and enrol in mega-schools, so that "surplus" land can be supplied for housing and massive population growth!
Reopen Our Schools: Banyule
Banyule City Council, at a cost of $26 million to the rate payers of Banyule, purchased the three closed schools sites from the Napthine State Government in September 2013. Since then
Council has demolished the three schools. Consequently, Council plans to develop those sites for medium and high density housing.
Reopen Our Schools letter-boxed local residents calling on Council to halt the development of the school sites in the lead up to the State election. Council has heard residents' concerns on this issue. Council has agreed to mark time on two of the three school sites and are advocating to both State Government and the Opposition to address the educational needs of kids in the Municipality of Banyule. Whilst we welcome Council's decision to mark time of two of the sites, Reopen Our Schools calls for the three schools to be reopened. Demographic data in the local area supports the need for the return of the two primary schools and a secondary school.
Other development proposals in neighbouring Darebin
Darebin Council is also considering a massive redevelopment of the Northland precinct.
This will potentially include multiple story and high density unit development occurring along that stretch right up to Northlands shopping centre. Darebin Council acknowledge that by 2030 they will need 10,000 new homes in their municipality to cater for growing population demand. For details about the Northland Structure Plan click here. Additionally, Darebin Council report there are 800 children already on the waiting list for child care in their municipality (pg 33).
Growth and development in Banyule
Ad into the mix the Ivanhoe Structure plan and the State Government's Olympia Housing initiative which is designed to replace old public housing stock with new homes - a result where there is massive population density planned across the two municipalities is a certainty, which in turn creates a higher demand on services and infrastructure. A shortage of preschool and child care places has at times been an issue in Banyule as well.
· The successful purchaser of the Haig Street site is a syndicate led by interests associated with Metricon Homes (Metricon syndicate).
· Contracts of sale have now been executed and the final sale price is $16,000,000 subject to conditions being met.
· The proposed development is for 118 two-storey homes and based on the attached concept site consistent with Development Guidelines established by Council. The height and number of dwellings proposed is within the guidance provided by Council of 80-140.
· The Expression of Interest ("EOI") for the Ivanhoe redevelopment site closed on 19 June 2013. Submissions are now being assessed.
· Council is continuing to advocate an education site opportunity at 230 Banksia Street, Bellfield, to the state government and opposition - other wise this site will likely be another land grab by developers!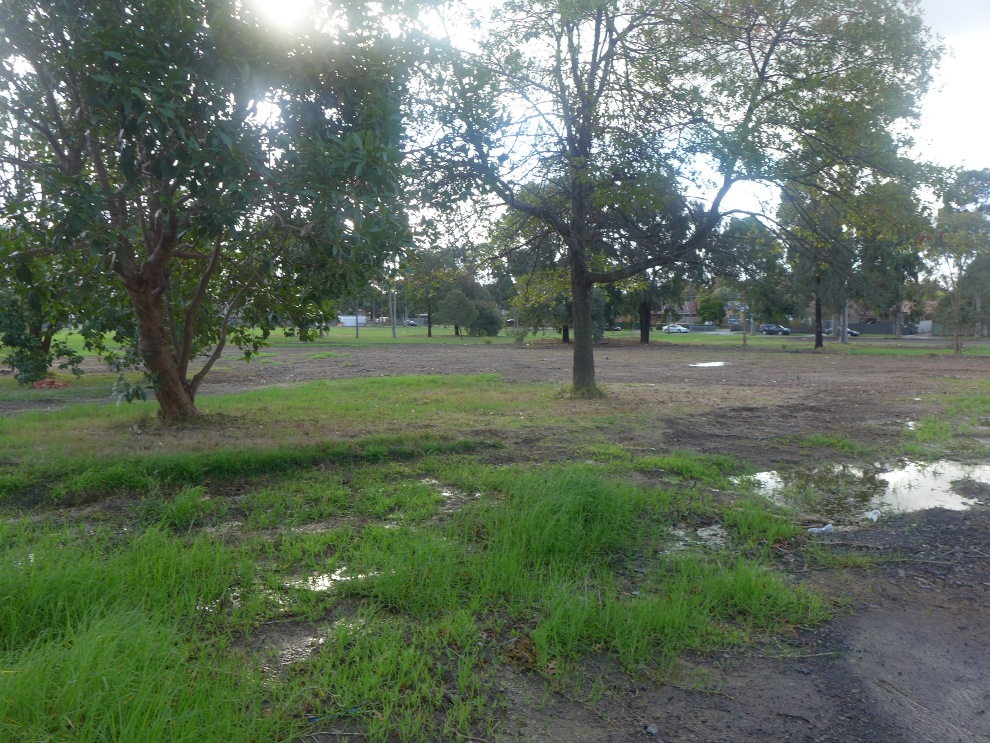 Population Density
Population density in Banyule is set, or "projected", to rise rapidly across 3081, 3079 and 3084.
By the year 2030 increases in population for the 0-17 age bracket are forecast as follows; Heidelberg 57%, Heidelberg Heights 38.5%, West Heidelberg/Bellfield 48% and Ivanhoe 48%. These are massive increases in the amount of young people in our municipality, and these children will need access to schools amongst other services. This growth will overwhelmingly be from overseas and interstate migration, not natural growth!
The question remains whether these latest forecasts take into account the massive development plans on foot in neighbouring Darebin which will have flow on effects in Banyule.
What is needed is a whole of Government approach to planning and to ensure that public schools are accessible and within walking distance to homes.
Reopen Our Schools will attend Council's meeting on Monday night to speak about this latest development. What can be seen from the above is that there is a need for more schools. Where will local children go to school? The State government prefers to pander to the rapacious greed of property developers, and big population growth, than provide high quality and local education for the kids in Banyule.
Email: [email protected]
Web: Reopen Our Schools
Twitter: @SkyeMooster
Facebook: Reopen Our Schools.
Mobile: 0404 885 734.
Join us at Banyule Council's meeting - 7.30pm Monday 7 July 2014. We hope to see you there.
SIGN THE PETITION:
Change.org: to the Victorian State government re open Bellfield, Haig Street and Banksia Secondary College school sites