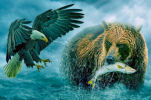 Australia's decision to add weapons [1] to the Ukraine pyre shows our government is unable to critically formulate foreign policy.

The Australian Peace movement has reacted to news that Australian government funds weapons manufacturers whose wares end up in the hands of countries accused of war crimes. "There is nothing admirable about aspiring to be in the world's top 10 arms exporters."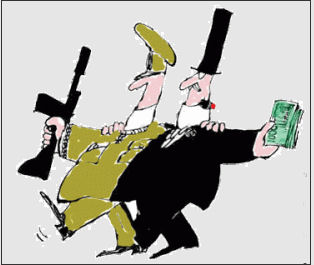 The Independent and Peaceful Australia Network(IPAN) represents a cross section of community organisations across Australia and opposes the government decision to fund and promote the export of weapons.
There is nothing admirable about aspiring to be in the world's top 10 arms exporters.
In January 2018, a decision to allocate $3.8bn to support manufacturers of military equipment to export their products through EFIC (Export Finance and Insurance Corporation) was made by the Government. This led to expressions of disgust from the members of IPAN and many other community organisations including faith communities.
The Australian Stock Exchange listed company, Electro Optic Systems, has received more than $30Million but that is just 1% of the total offered. Dozens more deals are being done.
Weapons technology including artificial intelligence is being subsidised by Australians and heading to Saudi Arabia and United Arab Emirates. Both are involved in extraordinary abuses in Yemen, currently the "worst humanitarian crisis in the world".
Todays breaking news from ABC journalist Dylan Welch has been received by those in the Australian community as another example of how low the current government will go in their ambition to be included in the club of countries and corporations who fund arms exporters and dismiss the human rights of those who bear the brunt of wars as are the people of Yemen.
Australia needs to declare our independence from those countries and corporations and work for non military solutions as a good global citizen.
Endorsed by Wage Peace, Whistleblowers, Activists & Citizens Alliance, Disarm Unis, Peace Convergence, Peace Pilgrims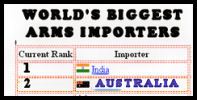 Australia is the world's second largest arms importer, according to the Stockholm International Peace Research Institute. Yet there are no armed wars in Australia and our local crime industry could not possibly use $1,677,000,000 worth of military weapons as estimated to be our imported value in 2010. Are we on-selling and who is involved?
Okay, we're involved in a number of international 'peace-keeping' exercises, but how do we manage to make second in the world imports with India the first? What is going on? Are we on-selling and disguising the world traffic of these arms? Are we a middle-man for international war-mongerers? Makes little old John Howard's amazing popularity coup when he banned gun ownership for Australians look just a tad hollow.
Socialist Hamish Chitts writes,

"Australia's rich want a greater share of this global industry. Particularly the governments of Victoria, South Australia, Queensland and the Northern Territory are vying with each other to be the most arms industry-friendly place in the Asia Pacific. Promoting the Asia Pacific Defence and Security Exhibition (since cancelled due to planned protests), organisers of this arms fair proudly announced in a press release in September 2007, that between 1994 and 2006 the Asia Pacific was the only region with increased defence expenditure as a percentage of GDP. It has been forecast that the Asia Pacific will overtake Europe and the Middle East, becoming the world's largest arms market with US$104 billion of military projects scheduled in the next 10 years, of which US$25 billion is projected from Australia. Threats of instability and future conflict, real or imagined, caused primarily by the US "war on terror", are driving this arms race." Source, "Dollars from Death, The Arms Industry in Australia, on the Direct Action site. (Direct Action sprang from what is referred to as Green Left which is the website of the party known as the Democratic Socialist Party (itself renamed from the Socialist Workers Party as it was known in the 1970s and 1980s, during which time it labelled itself Trotskyist. More on candobetter and socialism here.)
In 2003-07 Australia was [only] the eighth largest arms importer, accounting for 3.08% of world deliveries. Hamish Chitts writes "Most of this spending in was a result of Australia's involvement in the occupations of Iraq and Afghanistan, but there has also been lavish spending securing Australia from the threat of mythical terrorists, and the big players in the arms industry have been quick to exploit this market."
Australian arms imports
Trading Economics reports:
"Arms imports (constant 1990 US dollar) in Australia
The Arms imports (constant 1990 US dollar) in Australia was last reported at 1,677,000,000.00 in 2010, according to a World Bank report released in 2011. The Arms imports (constant 1990 US dollar) in Australia was 684,000,000.00 in 2009, according to a World Bank report, published in 2010. The Arms imports (constant 1990 US dollar) in Australia was reported at 384,000,000.00 in 2008, according to the World Bank. Arms transfers cover the supply of military weapons through sales, aid, gifts, and those made through manufacturing licenses. Data cover major conventional weapons such as aircraft, armored vehicles, artillery, radar systems, missiles, and ships designed for military use. Excluded are transfers of other military equipment such as small arms and light weapons, trucks, small artillery, ammunition, support equipment, technology transfers, and other services.This page includes a historical data chart, news and forecasts for Arms imports (constant 1990 US dollar) in Australia."
Below is a record of the value of Australia's arms imports since 1960. The source of these figures was Indexmundi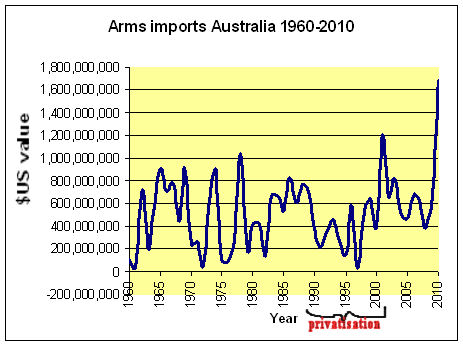 Australian arms exports
The The Medical Association for the Prevention of war (Australia) ascribes a rise in Australia's arms exports to the privatisation of our arms manufacturing industry. State-owned enterprises such as Australian Defence Industries (ADI), used to serve and supply the Australian armed forces. "Because of the program of liberalisation, the sector is now dominated by private, often multinational, corporations. The former ADI is now owned by Thales Australia, the local branch of the French-based Thales Group."
"After a protracted process ADI Ltd was privatised in 1999 passing from government ownership into the hands 50:50 partners Transfield of Australia and French defence company Thompson-CSF, later to become Thales." (Source: http://www.australiandefence.com.au/C89E4250-F806-11DD-8DFE0050568C22C9
The Medical Association for the Prevention of war (Australia) states, "A privatised military sector cannot be counted on to place national security, peace or human rights interests above the pursuit of profit. Ironically, a sales-driven arms industry is best served by the undermining of these very concerns." According to the same source, this Australian export arms industry had an estimated worth of $US45.6 billion in 2006."
Your views and knowledge sought to increase ours. Please comment.