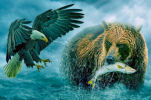 Australia's decision to add weapons [1] to the Ukraine pyre shows our government is unable to critically formulate foreign policy.
We now march openly in lockstep with the US State Department. The same government forces have blatantly censored or reduced Australians' ability to access information from any non-US-NATO syndicated sources.  This means that a possible majority of Australians cannot get other views on the rationale and consequences of their government's decisions.  These decisions, which include supporting the unprecedented seizure of finances and assets of foreign nationals and government, will more firmly put us on the outer with our regional trade allies in India and China who are taking a very dim view of US-NATO's actions in Ukraine and in international forums and financial institutions.[2]  Australia is increasingly navigating itself blindly into a similar position to Ukraine's, but in the Indo-Pacific. This occurs as the BRICs countries (Brazil, Russia, India and China  and South Africa) lose patience and align themselves with Russia and China against US-NATO. This renewed committment by Australia to supporting the United States' delusions of manifest destiny to rule the world follows on smoothly from the Morrison Australian government decision to actively participate in the US-NATO military industrial economy via AUKUS, with propaganda effects on university research and even in schools.[3]  This policy decision will also make Australia a nuclear target for the first time, instead of the world's nuclear refuge, as immortalised in Stanley Kramer's On the Beach (1959)
Ill-thought foreign policy
The Australian government's  decision to add weapons [1]to the Ukraine pyre, already contributed to by the EU and the United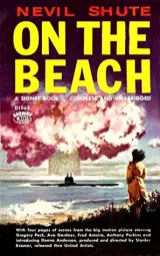 States, shows an utter inability by the executive government class to critically formulate an independent foreign policy in line with our neighbours and trading partners, who are mostly unimpressed by western 'democracy' offensifs. If you look behind the face-value of the gesture, selling weapons is a me-too way for Morrison to publicly strut in the military industrial arena and tee-up some investments in Australia's weapons manufacturing projects. (See here for more on Australia's arms industry.)
We now march openly in lockstep with the US State Department, on Ukraine. And so do France,  Germany, and most of the rest of the EU. For European countries, this alliance seems completely crazy, actually threatening survival, since it is founded on the United State's idea of Europe stopping receiving gas piped from Russia, and replacing it with much more expensive US Liquified Natural Gas (LNG) transported by tanker.  It took no less than Russia's invasion of Ukraine to get the European Security Council to agree to this.  It required over eight years and billions of US dollars to fund regime change and civil war in Ukraine plus obdurate refusal to honor the Minsk accords, to goad Russia enough to make it invade, but the United States finally got its way.
Petroleum politics
As Biden exclaimed, the US would 'bring an end to' Nordstream 2! Western news sources never asked why it was any of the US's business, because apparently everything is US business. Germany, which had asked for Russia to build the massive pipeline from Russia to Germany, held out against the US for years. It wanted and needed the gas pipeline, for faster, cheaper, more reliable supply of fuel to German homes and businesses. The more so because it had closed down all but three of its 17 nuclear power plants and still produces and uses a lot of brown coal, which is highly polluting. That need has not disappeared. The United States stated rationale for closing off Nordstream 2, is that it would give Russia political influence over Germany.  But it's really a trade war carried out via political pressure, and with guns, just like Elizabeth I's galleons.  The United States wants hegemony over as much of the world as possible, and if Germany and the rest of Europe are friends and trading partners with Russia, they can be independent of the United States and make their own political decisions.  It is amazing that  western Europe has caved in to such contrived pressure, and one can only conclude that the EU political classes and bureaucratic elite are completely under the sway of the United States and its corporate allies. You would think they should be personally afraid of the consequences of denying European populations the fuel to keep warm and survive economically, but, with the exception of Hungary, they seem alarmingly naive about energy resources.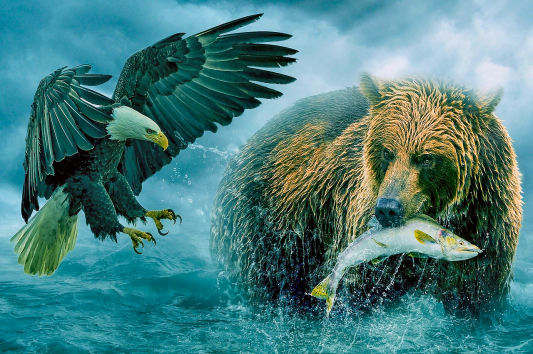 This idea of Europe sourcing its gas from the United States would imply thousands of tankers constantly on the high seas, plus infrastructure to receive them at European ports, which currently does not exist.  The United States is also not able to supply more than about 10% of Europe's needs. As well as dubious political benefits, creating scarcity drives up demand for US LNG, and elite investors benefit (at great cost to everyone else). Europe relies on Russia to supply 40% of its gas and around 35% of its oil.  Some countries have much higher dependency than others. For instance, Slovakia imports 80% of gas from Russia.
A small chink of hope in a wall of corruption
France, due to deriving much of its power from nuclear plants, is possibly the least dependent. This lesser dependency means there is a faint chink of hope for the development of an independent defence policy (similar to pre-Sarkosy French policy which provided some balance in the East and Middle East.) France's adherence to NATO relies on Macron winning the French Presidentials.  World peace could benefit if Marine Le Pen wins and eschews US-NATO military policy.
The French far-right presidential candidate Marine Le Pen has said that once the Russia-Ukraine war is over, she would propose closer links between Nato and Russia and pull France out of the military command of the US-led alliance. (https://www.theguardian.com/world/2022/apr/13/marine-le-pen-proposes-closer-nato-russia-ties-after-ukraine-war)
International piracy presented as 'sanctions'
Australia has also subscribed to and supported all the US-NATO sanctions against Russia, thus allowing the world's banking system to be undermined.  War, as I have intimated, is usually mostly about trade, but it is also about robbery.  US-NATO countries have a record of highway robbery, of allowing their banks to seize other countries' gold and other assets, with the formal stamp of approval of supreme courts. [See "Seizing and freezing assets in the fog of war permits theft by states and elites."]
Assets seized so far
This information comes from a very useful record being kept by Reuters, Minami Funakoshi, Hugh Lawson and Kannaki Deka, "Tracking sanctions against Russia, Reuterss, March 10,2022, updated April 8, 2022, https://graphics.reuters.com/UKRAINE-CRISIS/SANCTIONS/byvrjenzmve/
 
April 7: Switzerland has so far frozen 7.5 billion Swiss francs ($8.03 billion) in funds and assets under sanctions against Russians, including money in frozen bank accounts and properties in four Swiss cantons.
April 6: Britain froze the assets of Russia's largest bank Sberbank, sanctioned eight oligarchs active in industries including fertilizers, oil, gas, trucks and diamonds, said it would ban imports of Russian coal by the end of 2022, ban outward investment to Russia, which was worth over 11 billion pounds ($14.4 billion) in 2020, and the export of key oil refining equipment and catalysts.
U.S. sanctions Putin's daughters and more Russian banks
March 14: EU agrees to freeze Roman Abramovich's assets
March 11: Japan to freeze assets of 3 Belarusian banks, ban more exports to Russia
March 10: UK imposes asset freezes on Chelsea owner Abramovich, Rosneft boss Sechin
March 6: Swiss freeze more than $6 billion worth of sanctioned Russian assets
March 4: Switzerland adopts EU measures regarding Russian banks' access to SWIFT and assets of prominent Russian wealthy individuals
Switzerland bans transactions with Russian central bank, freezes its assets overseas
March 3: Japan to freeze assets of four more Russian banks from April 2
February 28: Britain freezes assets in UK of Russian national wealth fund
EU, U.S., Canada, Japan and others announce travel bans, asset freezes on wealthy Russian individuals
Only Hungary has so far refused to pretend they can cut off their peoples' vital supply of Russian gas.  Russia has asked its European customers to pay for their gas in roubles since Europe, as part of US-NATO, has cut off Russia's access to European banks and the SWIFT system for commercial exchange.
Censorship and propaganda:  Disinformation wars
The same government forces have massively censored Australians' ability to access information from any non-US-NATO aligned syndicated sources.  The Australian Minister for Defence states this has been done in the name of 'sanctioning pro-Russian propaganda' after an 'unprovoked invasion.'
The Australian Government has placed sanctions on a further 22 Russian propagandists and disinformation operatives, and on the Belarusian President Alexander Lukashenko and members of his family. These latest steps, one month into Russia's invasion of Ukraine, continue our focussed efforts to ensure that Russia and those who support its illegal, unprovoked invasion of its democratic neighbour, pay a high cost. The Australian Government has also placed new sanctions on 22 additional Russian propagandists and purveyors of disinformation, including senior editors from organisations including Russia Today, the Strategic Culture Foundation, InfoRos and NewsFront.

Australia has now sanctioned a total of 32 pro-Kremlin propagandists, reflecting the strategic importance of disinformation in Russia's attempts to legitimise Putin's unprovoked and illegal invasion of Ukraine.
See https://www.foreignminister.gov.au/minister/marise-payne/media-release/australia-places-additional-sanctions-russia-and-belarus.  It is all part of the US-NATO censorship scheme, executed in the Orwellian name of preventing "Russian disinformation." (The Australian Ministry of Truth never gives examples of what this disinformation actually is.) In reality these policies mean that the west is saturated with US-NATO disinformation, of the most simplistic kind.  Since the Ukrainian invasion:
March 31: Britain sanctions Russian media, targeting 'disinformation.' Basically it closed down Russia Today and Sputnik.
March 25: Australia sanctions Russian and Belorussian media
March 3:   RT America permanently shuts down US operations, lays off staff as Russia-Ukraine crisis escalates. DirecTV had previously announced it was removing the Russian state-funded outlet from its programming
March 14: France closed down RT France and Sputnik
March 2:  EU suspends distribution of state-owned "disinformation outlets" Russia Today, Sputnik across EU
Commercial broadcasters have also stopped screening RT news.  Fox stopped on 26 February 2022.  Flash news (https://flashnews.com.au/), which is a news-streaming business also stopped streaming RT.  Youtube also stopped carrying RT.
Since many Australians use branded smart devices (smart tvs, phones) to access content, instead of controlling their own browsers, this means that a possible majority of Australians cannot get other views on the rationale and consequences of their government's decisions, even if they knew such views existed. 
These decisions to sanction, seize and freeze assets, banks, companies and investments, and to ban diverse media-opinion, will more firmly put us on the outer with our regional trade allies in India and China who are taking a very dim view of US-NATO's actions in Ukraine and towards Russia.[2] Australia's support for asset-seizures and flouting of international financial rules does not inspire confidence in countries that have historically suffered western wars, colonisation, regime-change and theft of assets.  The west's suppression of Russia Today and Sputnik (and earlier Iranian press tv - the Voice for the Voiceless, and Chinese state-run television) won't be popular either because those media outlets tend to provide media platforms and forums to the East, the Middle East, and the 'global south,' often of superior quality and sophistication to any in the west.  RT's 'propaganda' consists mainly of giving a voice to political views that don't get coverage in their home-countries.  It appeals to critical intellectuals, who tend to be left out of western mass media.
Australia is navigating itself blindly into a similar position to Ukraine's, but in the Indo-Pacific.
This occurs as the BRICs countries gain strength and align themselves with Russia and China against US-NATO. Many have refused to apply the western sanctions on Russia. China has come out in support of Russia.  Pakistan has refused to condemn Russia's actions in Ukraine and the United States has reacted by funding the removal of the elected Pakistan government.
Despite Prime Minister Keating's controversial attempt to forge more independent alliances, particularly with South East Asia, Australia has defaulted back to its post-WW2 pattern, which is what NATO was originally all about. [4] Via AUKUS, which explicitly hitches Australia to US military policy in the Pacific, Australia has struck a conflictual posture with China.  India is also cross with the United States because of its interference in India's importing gas from Russia.
Some hope for a diversity of political opinion to emerge may exist despite the US-NATO hold on Australia's mainstream press, due to the presence of substantial Indian and Chinese diasporas in Australia who have access to Indian and Chinese press, which does not agree with Australia's pro-NATO policy.  The problem is though that, like Australians born here, immigrants from non-NATO-aligned countries are afraid to dissent about Ukraine.  Stan Grant's barbaric ejection of young Russian emigre, Sasha Gillies-Lekakis, from an audience on Australian state television (ABC Australia QandA program) on 3 March 2022, made it officially clear to Australians that public identification and humiliation awaits anyone who differs from the mainstream line on Ukraine and, once everyone knows your face, you won't dare show it or speak up.  That is, that you could be publicly attacked for your ethnicity and your opinions and they would do nothing to protect you; they would actually cheer your attackers on.   For Australians who have grown up in wall-to-wall multicultural policy, it is as if we had woken up under an anaesthetic for a routine operation to find the surgeon sawing our leg off and laughing at us.
By joining with US-NATO actions against Russia in the financial sector, where both private and public Russian assets and accounts have been seized, Australia has agreed that it is alright to dishonor major financial contracts and banking conventions if accompanied by political grandstanding in war. This means that no country and no citizen can rely on banking or asset ownership in Australia in the future.  In the short term, it means that countries with which Australia has very important trade histories, like China and India, as well as Russia, and the diasporas it harbours as immigrants and residents in Australia, can no longer feel financially secure or rely on continued ownership of assets in Australian institutions. From that position of insecurity for foreign nationals, it is but a short step to the seizure of any person's assets, including those of Australians.
The renewed committment to supporting the United States' ever more outrageous and anachronistic delusions of manifest destiny to rule the world, follows on smoothly from the Morrison Australian government decision in AUKUS to actively participate in the US-NATO military industrial economy, with propaganda effects on university research and even in schools.  As well as hosting the black economy of the international arms industry, this policy decision will make Australia a nuclear target for the first time, instead of the world's once famous last refuge from nuclear attack as became famous in the Stanley Kubrick film of Nevill Shute's novel, On the Beach, (1959).
NOTES
[1] See, for instance, "Australia not just sending prayers to Ukraine but guns as well: Premier Morrison:Canberra sending modern weapons, including Bushmaster Protected Mobility Vehicle, to Kyiv to fight against Russia," (Anadolu Agency News, [Turkish state-run] 1 April 2022.
[2] Who voted against the UN's 2 March 2022 resolution to condemn Russia's invasion of Ukraine, and who abstained?
Abstained from voting: 35 countries: Algeria, Angola, Armenia, Bangladesh, Bolivia, Burundi, Central African Republic, China, Congo, Cuba, El Salvador, Equatorial Guinea, India, Iran, Iraq, Kazakhistan, Kyrgyzstan, Lao PDR, Madagascar, Mali, Mongolia, Mozambique, Namibia, Nicaragua, Pakistan, Senegal, South Africa, South Sudan, Sri Lanka, Sudan, Tajikistan, Uganda, United Republic of Tanzania, Vietnam, Zimbabwe.
Venezuela abstained because it was behind in its dues, so could not vote. It would have been expected to vote against condemning Russia.
Voted against condemning Russia: North Korea, Eritrea, Syria, Russia and Belarus. (Source: https://www.timesofisrael.com/un-general-assembly-including-israel-votes-overwhelmingly-to-condemn-russia/)
[3] MAPW.ORG.AU, Minors and Missiles: Weapons companies in schools, Issues for Educators, 2021. https://www.mapw.org.au/wp-content/uploads/2021/03/MINORS-MISSILES_WEB-2021.pdf
[4] The material cited in this footnote comes from https://en.wikipedia.org/wiki/Keating_government#Foreign_affairs
"Foreign affairs
The Keating government was the first Australian Government to operate in a post-Cold War international environment. In foreign policy, the government developed bilateral links with Australia's neighbours, in particular with Indonesia, and took an active role in the development of the Asia-Pacific Economic Cooperation Forum (APEC), initiating the annual leaders' meeting.
Gareth Evans, as one of Australia's longest serving Ministers for Foreign Affairs was active in developing the United Nations peace plan for Cambodia, concluding the Chemical Weapons Convention, founding the Asia Pacific Economic Cooperation (APEC) forum and the ASEAN Regional Forum (ARF), as well as initiating the Canberra Commission on the Elimination of Nuclear Weapons.
Keating chose Indonesia as his first international visit as prime minister. President Suharto was also seeking closer ties, but the Australia-Indonesia relationship remained complicated by the East Timor situation, including the violent repression of East Timorese independence supporters in Dili in 1992. Keating lobbied various Asian nations and the United States to push for the development of APEC (established in 1989) as a regional forum for heads of government meetings to further economic co-operation in the Asia Pacific. Bill Clinton was elected in 1993 and became a supporter of the plan, while Malaysia's Prime Minister Mahathir remained sceptical. Keating dismissed Mahatir as a "recalcitrant", resulting in a diplomatic incident, straining bilateral relations. Nevertheless, Keating's broader hopes for APEC were ultimately achieved.
Defence
The Hawke government committed Australian naval forces to the 1991 Gulf War in support of the United States led coalition against the Saddam Hussein Iraqi regime's invasion of neighbouring Kuwait. Following the end of the Cold War, the 1990s was a busy period for United Nations peacekeeping missions, and the Keating government committed Australian forces to various theatres: at one point during 1993, Australia had some 3000 peacekeepers committed to the field, including a large number in Cambodia and Somalia. Foreign Minister Gareth Evans had taken a leading role in the organisation of a peace settlement for Cambodia in the aftermath of the genocidal regime of Pol Pot and Australia contributed the force commander. While the United Nations intervention in Cambodia was largely successful, the Somali intervention ended poorly. The following year, the Rwandan genocide commenced in Central Africa, and, following the Somali experience, the international community was this time slow to intervene. The Keating government despatched medical staff to aid in the belated UN Mission to that nation.
As part of his broader agenda for shifting Australia away from its old allegiances, Paul Keating was keen to improve defence ties with Indonesia. The ongoing occupation of East Timor by Indonesia by the undemocratic Suharto government and events like the 1991 Dili massacre, contributed to a large degree of popular disapproval of closer defence ties to Indonesia, nevertheless, Keating announced the conclusion of a security agreement with Jakarta in 1995. Opposition Leader Alexander Downer criticised the government for negotiating the security treaty in secret."