#FAAC58;line-height:120%;">

The economy of Australia is one of the largest capitalist economies in the world, with a GDP of US$1.57 trillion. We stand apart from the rest of the OECD with both population growth and economic growth rates roughly four times the OECD country average. Admittedly some of the other members of the OECD are going through hard economic times, but many of similar size to Australia (such as Sweden) have sound economies, high GDP per capita and far slower population and GDP growth rates.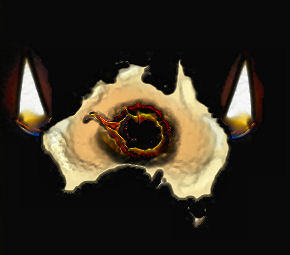 There is no evidence supporting the argument that rapid population growth is a rational strategy for Australia. Quite the opposite.
The only countries with higher population growth rates than Australia are authoritarian regimes with average GDP per capita roughly 4% of that of Australia. The exceptions to this low GDP per capita are Singapore and the UAE. But there is a big difference between these and Australia. They are city states where the cost of infrastructure expansion and social welfare is nowhere near the cost in Australia. The UAE has 88% expats and Singapore also grows due to its expat workforce.
But Australia has some other remarkable statistics in its historical closet. Since Federation compound annual population growth has rigidly adhered to an average of around 1.6+%. At the same time annual GDP growth has compounded at around 3.2+%. GDP per capita has, not surprisingly, compounded roughly in line with the rise in GDP diluted by the increase in population = 1.032/1.016 = 1.6% per capita.
Now it doesn't take a genius to see that in 1900 these growth rates were based on a young undeveloped country and a world "without limits", where the rise of humanity against its adversary the environment met with no logical opposition.
It also doesn't take a genius to see that, at least hypothetically, zero population growth would only require 1.6% compound GDP growth to deliver 1.6% GDP growth per capita without the adverse social, environmental and economic consequences of population growth.
But hang on; haven't we become more enlightened since 1900? Haven't we learnt through the 60s and 70s that there are Limits to Growth? The Club of Rome was formed in 1968 and commissioned MIT to research and publish the now famous "Limits to Growth".
Well yes we have become more enlightened, based on numerous ANU Polls and the Essential Report, 23 July 2013. But this never gets mentioned in public policy debate. Are the government and the media just pretending that this inconvenient truth should have no influence on public discourse or political policy development? How much longer will we have to wait?
Please also consider signing (and most importantly forwarding) the petition at the following link:
http://www.communityrun.org/petitions/australia-requires-a-public-inquiry-to-determine-a-basis-for-the-optimum-rate-of-population-growth-2