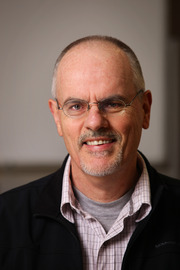 Here is Dr Tim Anderson's letter in support of Mr Jay Tharappel, an anti-war academic gagged from speaking out against the visit of U.S. Republican Senator John McCain, a supporter of the terrorist invasion of Syria, to Sydney University.
Anti-war academic Jay Tharappel - a tutor and doctoral student - has been gagged by an effective 'secret social media police' group set up at the University of Sydney, to monitor public comments by staff involved in controversy.
This extraordinary development began with an anonymous leak from University management to the Daily Telegraph that Jay was "under investigation" for a "racially charged social media attack". The tabloid ran a front page story (11 April) vilifying the young academic. He found about his employer's investigation through the Daily Telegraph's smear story. That front page story would not have occurred had university management not helped create it.
A week later, when Faculty of Arts and Social Sciences (FASS) Dean Annamarie Jagose did press misconduct charges, she swore the casual tutor to secrecy.
The Daily Telegraph story formed part of a torrent of abuse, mostly from News Limited media, against organisers of our successful conference 'After the War on Syria', which took place on 18-19 April at Sydney University. The conference was seen as pro-Syria and anti-war, while virtually all the corporate and state media backed Trump's 6 April missile strike on Syria. In fact media attacks helped swell attendance at the successful conference, video of which is online here:
https://counter-hegemonic-studies.net/…/syria-conference-2…/ (Link appears to be broken (31/5/2017) - Ed)
The Murdoch media through repeated abuse of us ("Sarin Gasbag", "Pro-Assad Boffin", "Uni loonies", "genocide slur") tried to pressure the university to act against the conference and its organisers. Jay's comments were in response to two of these crusading journalists.
Dean Jagose's 20 April letter to Jay, after the conference, cited several of his posts and the University's code of conduct. However it did not detail any particular imputations, as is normally required in civil law. Rather it called for his 'defence', while demanding that nothing of the inquiry be made public.
Jay, myself and an NTEU union representative urged that Dean Jagose state specific imputations (the University's Enterprise Agreement states that 'the staff member will be provided with allegations in sufficient detail to ensure that they have a reasonable opportunity to respond') but she refused. She also refused to release any detail of complaints that had been made against Jay to the university. Jay was left to present a 'defence' without any detailed knowledge of what had been alleged against him.
There was no hearing. In her 17 May 'outcomes' letter Dean Jagose found 'misconduct' proven, but gave only a little more detail.
Jay's criticism of journalist Kylar Loussikian (his surname indicates Armenian heritage) was that he was a 'traitor' to Armenians for backing the missile attack on Syria. Historically, Syria provided refuge to Armenians, after the genocide under the Ottoman Empire. Dean Jagose, however, wrongly claimed Jay's criticism was "on the basis of" his ethnicity. In his criticism of Fairfax journalist Michael Koziol, Jay had used the word "pathetic", because Koziol had quoted him out of context. Dean Jagose also regarded this as a form of misconduct.
The FASS Dean concluded there was 'misconduct', but not 'serious misconduct', and issued a 'warning'. However the sting was in the tail. Any similar indication of lack of "respect, impartiality, courtesy and sensitivity" to the public would lead to "further Disciplinary Action, up to and potentially including the termination of your employment". A regime of "appropriate monitoring" would be set up to police this threat.
Further, Dean Jagose added, "this matter is confidential" and he was "directed to refrain from disclosing [it] to anyone … the University takes the need of confidentiality very seriously, and reserves the right to take disciplinary action if you fail to adhere to this direction." The star chamber was to remain hidden.
However I was sent a copy of this letter and I did not agree to any such confidentiality. The abuse of process under this secret regime deserves to see the light of day.
University of Sydney management clearly colluded with the Daily Telegraph to smear a young academic in their care – even though he is only employed three hours a week – and then set about trying to gag him. As the initial 'findings' were based on such flimsy grounds, it appears likely the secret monitoring group is ready to jump on almost any conflictual interaction by staff with powerful media groups.
Meanwhile Murdoch journalists are no doubt waiting with baited breath for another chance to smear. What a shameful exercise and breach of trust by university management.
Here are links to John McCain in photos with individuals linked to terrorists groups:
John McCain Illegally Travels To Syria, Meets With Leaders And Fighting Groups; No Criticism From MSM (24/2/2017) by Brandon Turbeville | Activist Post
See also: Australia Rolls out the Red Carpet for Arizona Reptile John McCain (1/6/17) | Russia Insider, The Dirty War on Syria: Dr Anderson Reveals the "Unspoken Truth"(6/6/2016) by Dr Tim Anderson | Global Research, The malignant consensus on Syria(19/9/2012) by Dr Tim Anderson | The Conversation, The war on Syria has never been a civil war(22/6/2018) by Dr Tim Anderson | Khameini.ir, 'Look a bit more closely': White Helmets Oscar win under fire(28/2/2017) by by Hashela Kumarawansa | SBS, Manchester allleged suicide bomber linked to Libya Islamic Fighting Group (LIFG), Known to British Security & Intelligence. LIFG was supported by NATO against Gadaffi (24/5/2017) by Tony Cartalucci | Globall Research.