Apologies for this very short notice.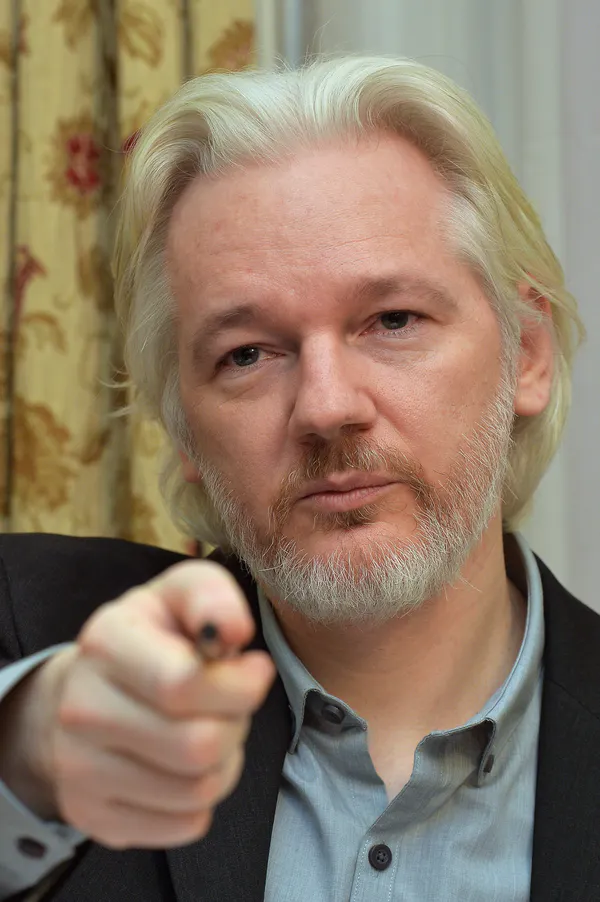 At 1:30pm today, 1 May 2021, the International Workers' Day, the day on which Trade Unionists commemorate the struggle and sacrifices by trade unionists to achieve dignity and decent living standards for themselves and their families, supporters of Australian journalist and founder of Wikileaks, Julian Assange will be marching as a contingent, behind Melbourne for Wikileaks' (@Melbourne4Wiki)'s large banner, pictured further below.
Julian Assange has committed no crime and has already served his outrageous 50 week sentence for the supposed misdemeanour of skipping bail back in 2012 when he sought political asylum at the London Ecuadorian embassy. Yet, two years after his imprisonment, he still remains behind bars in solitary confinement for 23 hours per day, as United States prosecutors pursue their appeal of Magistrate Vanessa Barraitser's ruling against the extradition of Julian Assange.
Were Julian Assange, who is not even an American citizen, to be extradited, he would face a rigged trial, before a jury of employees of U.S. intelligence services or their spouses, for supposedly violating the U.S. Espionage Act of 1917. Such a jury is expected to pay little heed to the arguments of Julian Assange's defence team before sentencing him to 175 years more imprisonment in solitary confinement - all for revealing to the world, facts about U.S. war crimes in Afghanistan, Libya, Iraq, Syria, Yemen and elsewhere.
Please join us at 1:30pm, outside the Melbourne Trades Hall at the corner of Lygon Street and Victoria Street, South Carlton, to support Julian Assange. Please help us hold up that banner and distribute our leaflets. (A PDF file of a double-sided A5 leaflet, which has been adapted to become the article Uphold the Rule of Law - demand that the Australian government act to end the illegal imprisonment and torture of Julian Assange (11/2/2021) can be downloaded from here.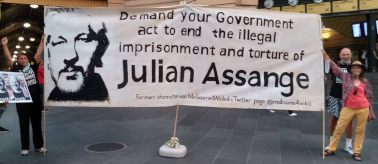 Where: Melbourne, Trades Hall, corner of Lygon Street and Victoria Street, South Carlton.
When: Today (Saturday, 1 May), 1:30pm