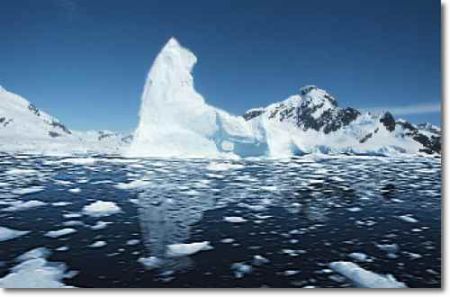 The 2009 Copenhagen Summit "took note" of an 'Accord'.
Well, what a hell of an expensive note taking exercise that was!
The full cost of the Copenhagen Conference (or was it 'talk fest'?) should be disclosed including all return flights, accommodation, livestock killed and A4 paper printed off, etc. Given that green house gases are their specialty, the conference hosts (the UN) should also disclose the total tonnage of greenhouse gas emissions of this latest Conference of the Parties (COP15). This then must become the decadent standard never to be exceeded in future.
Why could the Copenhagen Conference not have been done online through a series of video conference calls? It would have set a leadership example of how human behaviour can be modified to reduce greenhouse gas emissions.
Stephen Minas in his review article 'Flight From Copenhagen' of 21 Dec 2009 at New Matilda is right – "Copenhagen shrank…from the comprehensive, legally binding treaty envisaged in the Bali Road Map".
The Bali Road Map came out of the United Nations Development Programme (UNDP) Climate Change Conference in Bali Indonesia in December 2007. Many developed and developing countries agreed to step up their efforts to combat climate change and adopted the 'Bali Road Map', which included the 'Bali Action Plan' charting the negotiating course leading up to the Copenhagen Conference in December 2009 (just gone).
But for the Copenhagen Conference to have been in an "oven-ready" political framework, capable of immediate implementation, time shouldn't have been wasted since Bali. Just like cramming for an exam rarely works, drafting workable legislation, which was what Copenhagen was headlined to be, invariably takes many iterations of drafting and negotiating.
As Minas points out, "For the legally binding Copenhagen 'Accord' to have stood a chance of success, the positive willingness that emerged from Bali needed to have had its enthusiastic momentum tapped."
Between Bali and Copenhagen there were 24 months. What was achieved during those two years?
To label the outcome of Copenhagen Conference as an 'Accord' is false and misleading. An Accord is a binding agreement and that did not transpire. Copenhagen as an event was indeed an important global summit. But in terms of results, at best it was an 'in principle' broad undertaking by a few of the attending nations that requires follow up. Those now using such a label are only perpetuating the hype in an exercise of face saving - most notably China.
Perhaps the most poignant assessment of Copenhagen comes from Oxfam Executive Director, Andrew Hewett, in Fairfax's The Age and The Sydney Moring Herald papers simulateously dated 21 December 2009, in his article: 'Poorest of the poor ask why Copenhagen failed to listen'
"...it's hard to see how the Copenhagen 'Accord' delivers justice to people in poor countries that are least responsible for climate change but suffer its impacts right now.
The accord is an empty political statement, shredding two years of negotiations down to 2½ pages of purely aspirational goals.
While it recognises the scientific view that the increase in global temperature should be kept below 2 degrees, it does not set out a trajectory for achieving this.
In February, countries will list their emissions reduction targets, which will be voluntary. They will have little to do with climate science and everything to do with the political climate in capitals around the world. If this is all the world can muster, we can expect a world that is 3.9 degrees warmer, year-round droughts in southern Africa, and water shortages affecting up to 4 billion additional people."
---
One wonders what the thousands of delegates at Copenhagen achieved and whether any of them feel an obligation to follow up what is clearly unfinished business.
As for Australia's contribution, why was Australia not part of Obama's late minute accord that tried to salvage what was left of any undertakings over the two weeks?
---
The Australian newspaper on 11th December 2009 reported
'Aussie footprint 1817 tonnes, and counting'
by Christian Kerr:
"THE Australian delegation to the Copenhagen climate change conference could number 114, official documents reveal.
The carbon footprint for 114 people travelling to Copenhagen and back business class amounts to 1817 tonnes of emissions -- the equivalent to the annual output of 2500 people in Malawi. The list appears to contradict assurances from Kevin Rudd's office last weekend that fewer than 50 federal officials would attend.
It includes 10 attendees listed as members of the Prime Minister's personal staff, on top of six representatives from the Department of Prime Minister and Cabinet.
The names of 29 officials from the Department of Climate Change are listed, along with bureaucrats from the Department of Foreign Affairs and Trade, the Australian Agency for International Development, the Department of Resources, Energy and Tourism, the Department of Agriculture, Fisheries and Forestry, Treasury and the Bureau of Meteorology.
Tim Wilson from the Institute of Public Affairs, who discovered the list, told The Australian from Copenhagen yesterday: "I keep spotting commonwealth bureaucrats here. It seems to reflect the enormous bureaucracy that will grow to support any agreement from Copenhagen."


Was this Rudd putting on one hell of an extravagant staff Chistmas party to Scandinavia at taxpayer expense? If not, what return on investment did the Australian contingent make at Copenhagen?
See also: "A climate con: Analysis of the 'Copenhagen Accord' of 21 Dec 09.