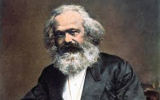 It is very hard to cite a 'successful' Communist economy when every single one has been attacked militarily and undermined by US-NATO forces. Nonetheless some have survived. Most have not.
Yugoslavia was a communist country founded by communist partisans who resisted Nazi occupiers during the second world war. Yugoslavia prospered until after the Soviet bloc collapsed. As a result Yugoslavia was isolated and was pulled apart by subversion and military aggression by US-NATO.
The Democratic Peoples' Republic of Korea (DPRK - also known as 'North Korea') survived the most ferocious bombardment (per square kilometer) endured by any country in history during the 1950-1953 United States war against Korea. Given that this is even attested to by US Airforce General Curtis Le May, there can be no doubt that this was a genocidal war. In spite of that, the North Koreans and their Chinese allies were able to fight the United States and its allies to a stand-still.