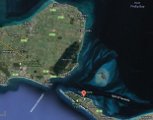 Media reports yesterday that the government has received two 'confidential' reports that link channel deepening to coastal erosion in the south of Port Phillip Bay and the loss of Portsea front beach are no surprise to locals or others who have been watching the changes in the south of the Bay since the channel deepening project ended, Sue Pennicuik, Greens MP for Southern Metropolitan Region said today.
Read more: Beach loss linked to dredging -- Reports say wave surges hit Portsea. by Cameron Houston in the Age of 7 July 2013.
"Why are these reports confidential?" Ms Pennicuik asked. "Information about the state of Port Phillip Bay belongs to the public, not to the Department of Environment and Primary Industries (DEPI) or to the Port of Melbourne," she said.
The Port has refused to release the full range of data it has collected on the changed bathymetry in the Bay since channel deepening.
"I have asked for this information through the parliament and through Freedom of Information (FOI) and have not been given access to the range of meaningful data that would allow the parliament and the public to see just what has happened and is happening in the Bay and how much more water is entering and leaving on each tide.
"The Port has repeatedly denied that the loss of Portsea Beach is the result of channel deepening, when all the signs that people have been observing for nearly four years point to that clearly being the case. Now, one of the confidential studies is confirming that the 'size and velocity of waves reflected towards Portsea front beach appear to have increased.
"The research also found that wave energy had been redistributed along the Mornington Peninsula following the completion of the project, which is also no surprise to those of us who have seen for ourselves the 'larger and more powerful swells at the southern end of the peninsula' over the past four years," Ms Pennicuik said.
"However, evidence that channel deepening has enabled any larger ships to enter Port Phillip Bay is and always has been opaque and dubious.
"Many scientists warned that allowing significantly larger volumes of water into the Bay though the Heads could lead to just the sort of outcomes we are seeing, but were dismissed and derided at the time.
"What is most galling is that the decision makers who ignored these warnings have escaped any responsibility for the damage done in the south of the Bay, which is likely to be irreversible and ongoing.
"Meanwhile, the DEPI stands by its position that there are no issues from channel deepening in relation to erosion at Portsea.
"This official denial has to end. Port Phillip Bay is public property and an ecological system.
"The government and Port of Melbourne should release all the data and information it has, and continues to collect, on the changes to the Bay," Ms Pennicuik concluded.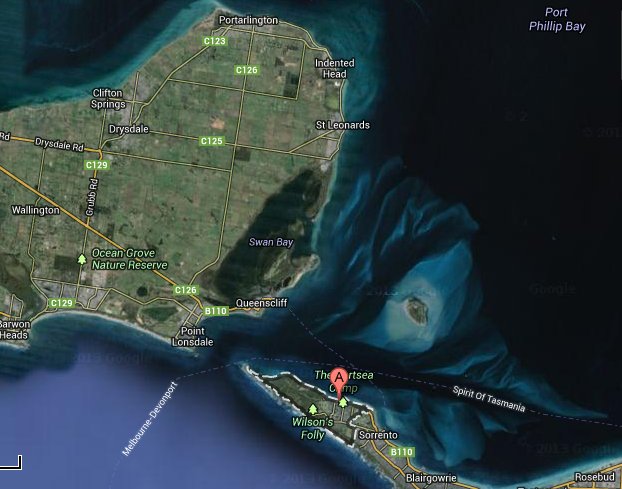 For further comment: Sue Pennicuik --03 9530 8399