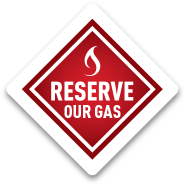 Economists are predicting that Australia will be the world's biggest exporter of LNG by 2018, overtaking Qatar's production. Instead of being able to enjoy prosperity and the economic benefits, consumers and manufacturing industries will be held hostage to the multi-national mining giants' demands.
Gas producers in the eastern states were once devoted to supplying domestic buyers, but now they are now chasing export dollars. Until very recently, gas extracted in Australia stayed in Australia. Because our nation has abundant natural gas reserves, it meant our gas prices have stayed low by global standards. 
The loss of insulated prices will mean we are forced to compete with buyers across Asia who prepared to pay top prices.