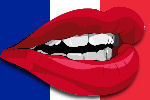 [This article is formed belatedly from excerpts in two RT reports that are a few months old, but it may be of interest to people concerned about US activities in Europe.] Former French Prime minister Francois Fillon, told the public broadcaster France 5 in February that the United States was attempting to "unleash a war in Europe, which would end in catastrophe." He added that once a war broke out, the US would attempt to distance itself from it. "Total war caused [by the] Ukrainian conflict is absolutely unacceptable. And really there is no reason for it," he said. Fillon accused the US of suffering from "blindness" and an oversimplified approach to reality, which saw them constantly attempting to "solve all problems by force."
He further said Washington was always attempting to force others to join its camp, a mistaken approach given that a country like Ukraine has ties to both Europe and Russia.
"The Americans have made one mistake after another and today they have simply been discredited," said Fillon.
He added that attempting to punish Russia with sanctions was like trying to intimidate a bear with a pin prick. He further commended recent efforts by French President Francois Hollande and German Chancellor Angela Merkel to open a dialogue with Moscow.
"The West is trying to imagine today Russia as a threat to the whole world, while deliberately forgetting that Russia is a large and truly a great country, not to mention a nuclear power," he said.
"Humiliating Russia is simply unacceptable."
Also on Saturday, former French President Nicolas Sarkozy said that Europe was part of "a common civilization with Russia," saying they needed to avoid conflict on the continent.
"The interests of the Americans with the Russians are not the interests of Europe and Russia," he said, adding that "we do not want the revival of a Cold War between Europe and Russia.
"Crimea cannot be blamed for seceding from Ukraine – a country in turmoil – and choosing to join Russia, said former president of France, Nicolas Sarkozy. He also added that Ukraine "is not destined to join the EU."" Source: http://rt.com/news/230283-sarkozy-crimea-russia-blamed/
On the same day, Marine Le Pen said that "European capitals do not have the wisdom to refuse to be dependent on US positions on Ukraine."
"Regarding Ukraine, we behave like American lackeys," she said, before warning that "the aim of the Americans is to start a war in Europe to push NATO to the Russian border."
She went on to accuse European leaders of turning a blind eye to the Ukrainian government's "bombing of civilians," adding that both those in Crimea and Eastern Ukraine believed the country should be federalized.
Le Pen has regularly criticized the EU for its policy on Ukraine and its alleged lack of independence from Washington.
In September 2014, she told Le Monde that the ongoing crisis in Ukraine is "all the European Union's fault," saying Brussels had "blackmailed the country to choose between Europe and Russia."
In June, she similarly told RT's Sophie Shevardnadze that there were "no independent states left in Europe," saying many of their foreign policy mistakes in recent times had been made "under Washington's influence."
Source: Crisis in Ukraine is 'all EU's fault' – France's Marine Le Pen