Candobetter received a media release from the Australian Company, Carbon Neutral, a not-for-profit company which is revegetating areas of outback Australia.
Carbon Neutral were set up by Men of the Trees, who are a respected organisation in Western Australia.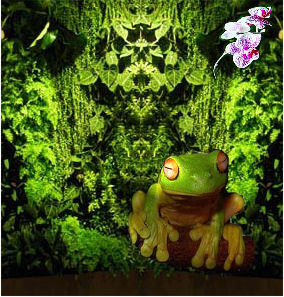 They are trying a different approach to revegetating very degraded farmland in the inner southwest of WA. At least three properties they are selling have covenants on a lot of the land that last for 100 years.
There is a lot more emphasis on trying to improve the land than make money out of this one, although one of them has the potential for subdivision. There are only 3 properties for sale and the smallest one is about 250 hectares.
Land Sale Release to create first Carbon Neutral biodiversity cycle
A new Australian land sale release initiative titled 'Trees for Tomorrow' (www.carbonneutral.com.au/treesfortomorrow) will set new standards in sustainable funding to ensure carbon sink plantations also recognise biodiversity.
Carbon Neutral (www.carbonneutral.com.au), a Western Australian not-for-profit carbon advisory firm and carbon offset retailer, has released the first parcels of rural land under its restoration and reforestation programme in some of the country's most significant biodiversity hotspots.
Mr Matt Porter, Carbon Neutral's Chairman, said most carbon sink plantations use Mallee Eucalypt trees and, while the trees sequester carbon, the benefit to the environment is limited. He said such monoculture plantings ignore the complexity and sensitivity of the area's ecosystem and a much more comprehensive approach would incorporate biodiverse plantings to recreate natural habitats and reconnect native species.
"Southern Western Australia is one of the world's significant biodiversity hotspots and the carbon abatement programmes, or biosequestration activities, are an incredible opportunity to also conserve and restore natural woodlands and forests," he said.
"This same area is also facing enormous pressures through land clearing and climate change, which underscores the importance of the work Carbon Neutral is doing, as biodiversity helps ecosystems build resilience and adapt to changing climatic conditions."
"We want to consider the broader picture and the dire need to restore biodiversity in a degrading environment. While the process we take in planting mixed native species for reforestation is far more complex and expensive, we aim to restore fragile landscapes back to their original state as close as is possible."
Trees for Tomorrow is an initiative that introduces a revolving funding process that secures large parcels of land and plants them with biodiverse tree plantings in which they then earn carbon credits, which are ultimately sold to individuals and business to fund further projects.
The initial three parcels of land released are all located in rural Western Australia and include a 404 hectare site at Badgebup, a 251 hectare site at Cranbrook, and a 326 hectare site at Boxwood Hills.
"The initiative for Carbon Neutral to purchase, revegetate and restore land for resale came from an ongoing demand for land to plant trees and create carbon sinks, as well as the opportunity to be proactive in creating quality projects for lifestylers," Mr Porter said.
"Each site has unique benefits, such as Badgebup, which is only partially planted to provide options to the owner; Boxwood Hills, which is just 30 minutes from Bremer Bay; and Cranbrook, which has a building envelope, is in sight of the Stirling Ranges and incorporates beautiful remnant vegetation and wildflowers."
Mr Keith Bradby, Director of Gondwana Link, an organisation that supports the work of Carbon Neutral to restore biodiversity across Southern Western Australia, said the new initiative is commendable.
"Ecological restoration is an essential but expensive exercise that needs more than donations and occasional government grants. Carbon has to become a major part of the solution to our challenges in south western Australia," he said.
"The prevailing carbon offset system is flawed as it can permanently lock up land with little regard for biodiversity and the very significant ecological values we achieve by linking habitats. I encourage anyone who has a commitment to the environment to support Trees for Tomorrow."
"Two of the three properties being offered for sale today contribute significantly to achieving Gondwana Link, a strategic approach filling critical gaps in our remaining wildlife habitat."
Carbon Neutral's work will also assist in consolidating the conservation land use of the area and provide more manageable boundaries between conservation use and agricultural use.
Exclusive Trees for Tomorrow selling agent, Mr Marc Drexel, is using the Carbon Neutral land release to launch his new environmental-focused real estate company, ARCeden.  He says the opportunity to invest in the State's future is by far the most unique in his 25-year career.
"It is truly a privilege to be working on such a worthwhile project and with an organisation as professional and credible as Carbon Neutral," he said.
"I cannot remember another time when such a significant investment opportunity was made available.  However, it is not merely an ethical and moral investment, or a well located lifestyle opportunity. In addition to this, the new owner may have potential for some of the carbon sequestration benefits and a future income from carbon sink tree plantings. It is an investment that will resound through the generations."
The Trees for Tomorrow Land Sale prices start from AUD$269,000 to AUD$499,000 and carbon credit profit share incentives can be negotiated.
For more information on Trees for Tomorrow contact Marc Drexel from ARCeden on 0412 928 504 or marc.drexel [AT] arceden.net.
2 June 2011
For more information contact Amanda Fay, media liaison, on 0408 807 870
About Carbon Neutral
Carbon Neutral, a not–for-profit carbon advisory firm and carbon offset retailer has launched its 'Trees for Tomorrow' campaign as a model of landscape restoration and creation of carbon 'sinks'.
About Gondwana Link
Gondwana Link is a landscape programme that involves individuals and local, regional and national groups working together to reconnect country across south-western Australia in which entire ecosystems, and the fundamental ecological processes that underpin them, are restored and maintained.
About ARCeden
ARCeden is a sustainable property consultancy specialising in remote, regional, agri-urban and urban projects, with a committed focus on Greensmart, sustainable and Off the Grid outcomes.
Interview opportunities
Mr Matt Porter, Chairman, Carbon Neutral
Mr Keith Bradby, Director of Gondwana Link
Mr Marc Drexel, Director, ARCeden
Further information:
Amanda Fay
Media Liaison
P: 0408 807 870
E: amanda [AT] sandboxcorp.com
Marc Drexel
Exclusive Selling Agent
P: 0412 928 504
E: marc.drexel [AT] arceden.net