Residents of the Brisbane suburb of Milton have overwhelmingly rejected a developer's plans to erect a 31 story residential and commercial development atop. A phenomenal 700 submissions have been made by the local community in 3 days against the plans. Instead of respecting community wishes of the community, Minister for Infrastructure and Planning Stirling Hinchliffe has, instead, declared the project to be of state interest and "called-in" the development process in order to allow the project to bypass the normal legal avenues available to the community to lodge objections to the development.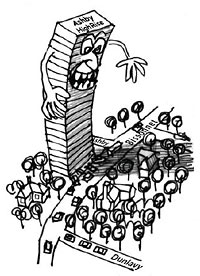 Both Stirlng Hinchliffe and Andrew Fraser the local state member of Parliament have declined invitations to attend the meeting.
What you can do: Please show your support for the embattled residents of Milton by attending the meeting at 6.30PM, next Thursday at the Milton State School, Vote against the use of call-in powers on Westside News's online poll. More information: Ph 0404 833057, 0408 101117, enquiries[AT]cramed.org, cramed.org.
We reproduce below the media Release from CRAMED. Please also find PDF from which it has been adapted attached.
#SeeAlso" id="SeeAlso">See also: Mitchelton residents resist imposition of congestion nightmare of 16 Apr 10, Have your say: Tussle over Milton tower project in the Westside News of 14 Apr 10, Plans for property hubs near train stations have gone off the rails in the Courier-Mail of 8 Apr 10, Residents slam 'sledgehammer' approach to planning in the Brisbane Times of 8 Apr 10, Govt 'calls in' Milton high-rise in the Brisbane Times of 16 Apr 10, Milton tower development called-in in Quest News of 16 Apr 10
CRAMED update 15 April 2010
Concerned Residents Against Milton's Excessive Development
Final Public Meeting
Before submissions due on Milton Tennis Court and Milton Station
Neighbourhood Plan
When: 6.30PM, Thursday 22 April
Where: Milton State School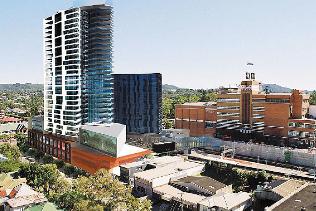 A depiction of the 31 storey monstrosity that is to
be erected on top of Milton Station opposite the
Fourex (XXXX) brewery.
A LARGE public attendance is important to demonstrate the strong community opposition to the proposed developments. Bring your neighbours. Bring your family and friends -- wherever they live in SEQ, the same town planning issues we face will eventually impact them and their lifestyle. STOP THIS CRAZINESS!! SIGN SUBMISSIONS!!
Local State MP Andrew Fraser and State Planning and Infrastructure Minister Stirling Hinchliffe have again declined invitations to attend, but local media outlets are expected. Join us in giving a clear message to our elected representatives that enough is enough!!!
Local Councillor Peter Matic will attend and Council town planners have been invited so you will have an opportunity to question them.
The meeting will update you on the Milton Tennis Court Development Application and Milton Station Neighbourhood Plan, as well as developments on the proposed 31 storey development in Railway Terrace, Milton.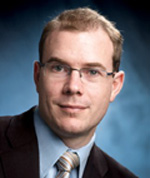 Local member
Andrew
Fraser
who refuses to
hear his constituents'
concerns at public
meeting.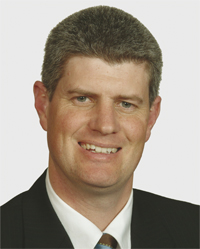 Submissions on the Milton Tennis Court DA and the Milton Station Neighbourhood Plan are due before the end of April. Please bring your signed submissions to the meeting. Pro-forma submissions will be available at the meeting if you wish to sign them then.
We are seeking volunteers to door knock with the pro-forma submissions. We have had an excellent response to previous door knocking efforts. Please email [email protected] if you can help.
See over for key facts about the proposed developments and what you can do to help.
CRAMED
Get involved for a better Brisbane
FACT SHEET
Milton Tennis Court
Zoned Sport and Recreation in Brisbane City Plan

Development application to break block in to 9 blocks, with up to 20 storey buildings, allocated green space is largely flood plain, tidal creek or Council land

660 units, 120 room motel, 34000 square metres commercial/retail

Road access via Milton Road and Haig Road (opposite school)

2006 approval for 174 units, 8 storeys expires in September

Local area has lost many community facilities and has inadequate green space for the existing population. Proposed increases in population mean we need more green space & community facilities
Milton
Station Neighbourhood Plan
City Plan for this area includes 3 to 10 storey height limit

Council seeking to increase to up to 30 storeys

De-facto expansion of CBD

Developers will use as a precedent for other sites (Milton Tennis Court, St Francis College, Fourex Brewery and then...)

Council survey in 2009 showed 76% of community opposed proposed heights but Council pushing ahead
Proposed 31 storey development in Railway Terrace
Approved by Council despite breaching City Plan (February). Approval references the State Government's SEQ Regional Plan

Does not qualify as a transport oriented development despite public comments that it is a TOD

Appealed by CRAMED to Planning and Environment Court (March)

Council and developer approach State Government to declare the project of "State Interest" and use executive powers to approve the development and remove community's right to appeal

Minister Stirling Hinchliffe to make his decision by Friday 16th April

700 community submissions to Minister during Easter holidays
Submissions
Submissions to Council are due by 29th April (Milton Tennis Court DA) and 30th April (Milton Station Neighbourhood Plan)

CRAMED would like submissions returned by 23rd April so we can copy the submissions to the State Government and hand deliver them to Council before the due dates (note Anzac Day 25th April)

Visit www.cramed.org for pro-forma submissions or write your own

If you are able to door knock your local streets, we can deliver multiple copies of the submissions to you. Call Elizabeth (0404 833 057) or Paul (0408 101 117) or Bronwyn (3369 0785) to get copies delivered to you

Opportunity to sign or return signed submissions at public meeting at 6.30pm, Thursday 22nd April at Milton State School

If you send your submission directly to Council, please copy Andrew Fraser, Stirling Hinchliffe and CRAMED
For more information:
cramed.org or enquiries[AT]cramed.org
and now join us on facebook at: cramed.